Netanyahu pushes unity government to avoid fall from power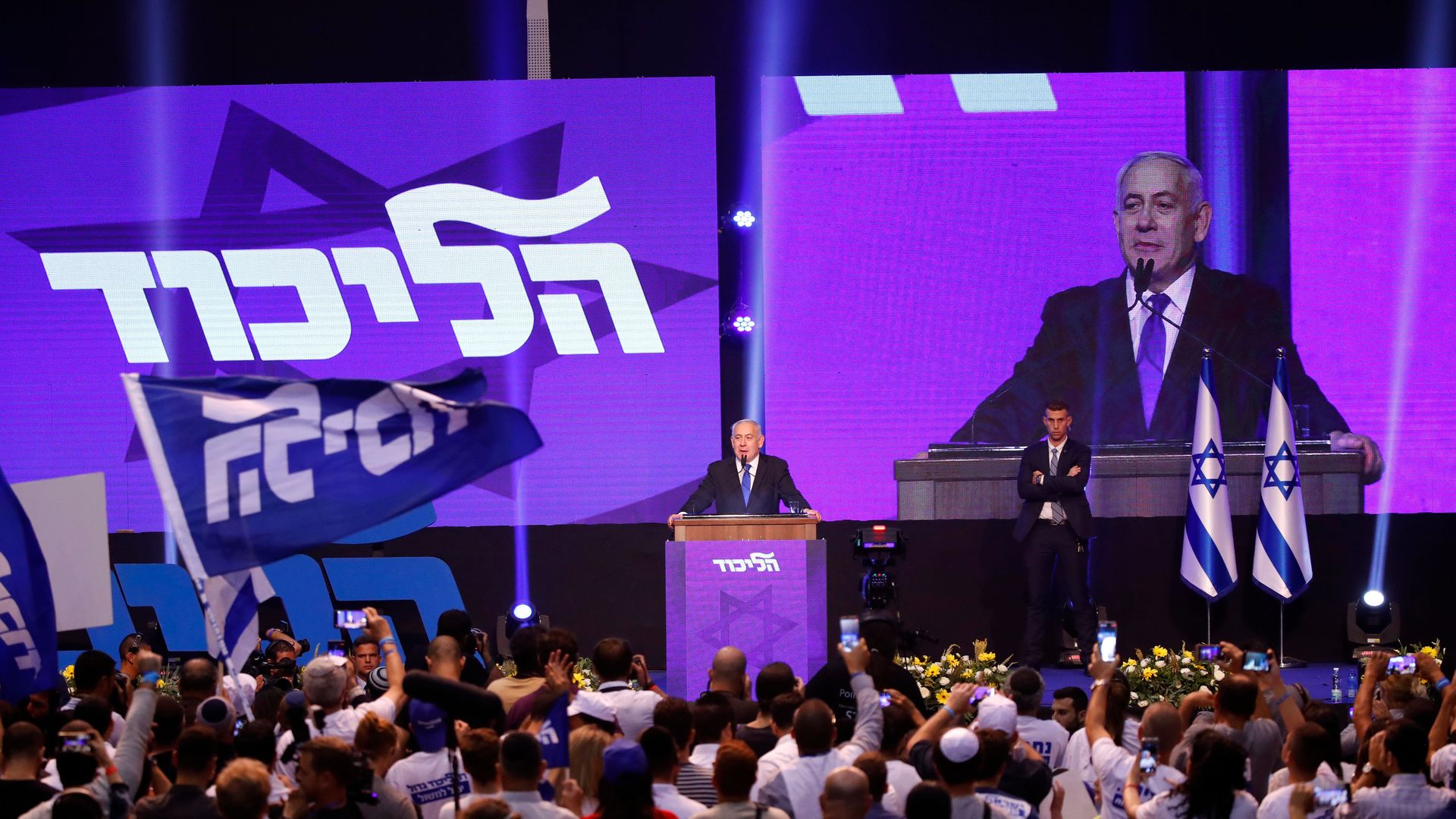 If the Benjamin Netanyhahu era is coming to an end, Israel's longest-serving prime minister is going out swinging.
By the numbers: Netanyahu's Likud party is on course for 31 seats after Tuesday's election, with Benny Gantz's Blue and White party winning 33, per Haaretz. But Gantz's center-left bloc (57 seats) and Netanyahu's right-wing bloc (55) are both short of the 61 seats needed for a majority.
The remaining 8 seats belong to a party led by Avigdor Lieberman, formerly Netanyahu's defense minister.
Now a kingmaker, Lieberman wants a "national unity" government involving both Likud and Blue and White, but excluding Arab parties on the left and ultra-Orthodox parties on the right.
Netanyahu is now leading the call for a unity government, an outcome he would have scoffed at before the election, but has suddenly embraced with his political and legal future looking uncertain. He's hinting at a possible rotating premiership.
Gantz says he'd support a unity government, but only with him as prime minister. He says he won't serve under Netanyahu, who faces 3 pending corruption indictments and has made securing immunity his top legislative priority.
Gantz, 60, is a former military chief but a political novice. He's campaigned as the steady, moderate alternative to the fiery Netanyahu.
What's next: After consultations with the parties, President Reuven Rivlin will select a candidate to attempt to form a government. If no solution is reached, new elections are possible.
President Trump reacted cooly to the possible loss of his closest international ally. America's relations, he said, "are with Israel."
Go deeper