Cory Booker takes a swing at Democrats over nuclear power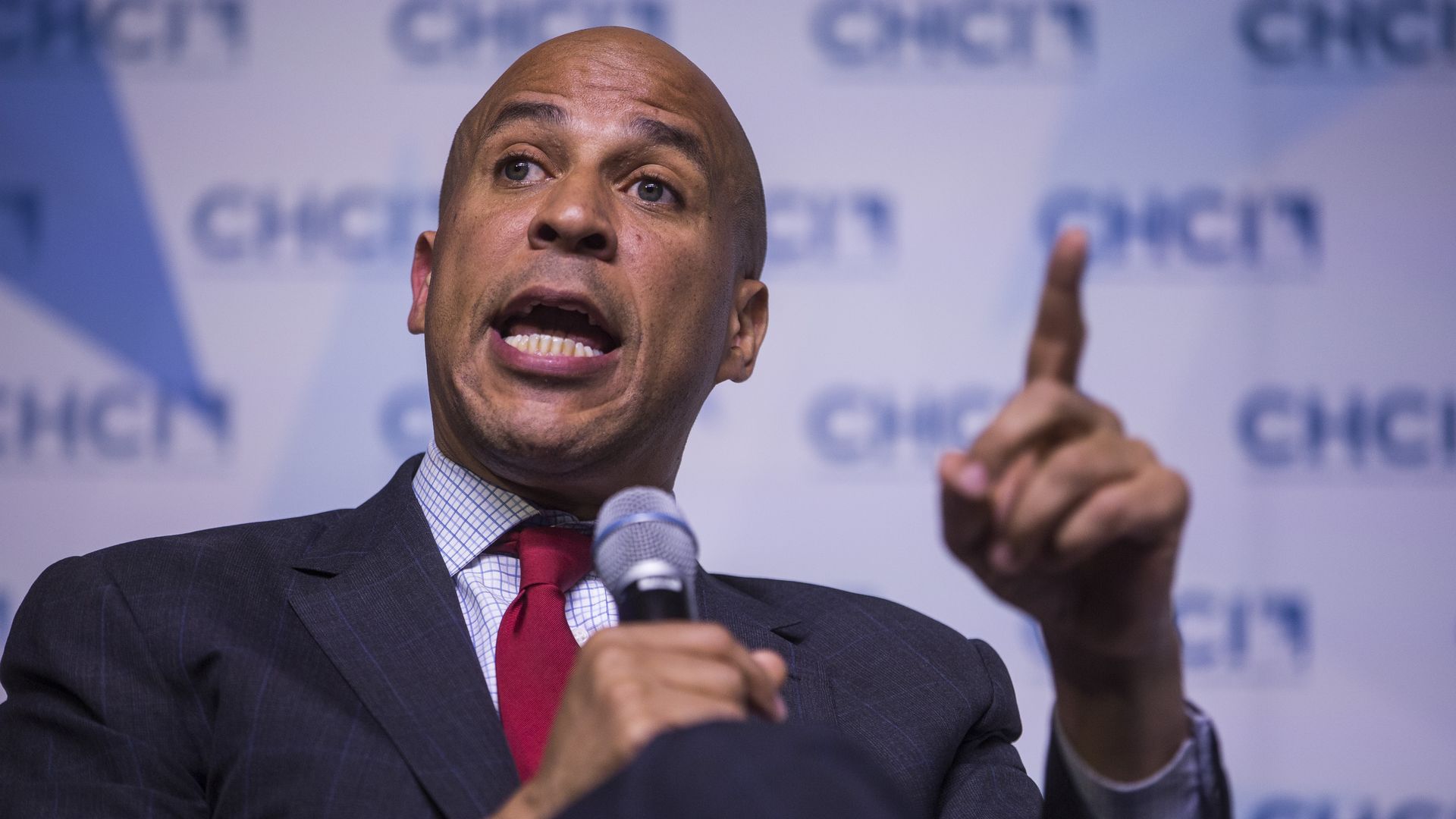 2020 Democratic candidate Sen. Cory Booker took a dig at Democrats in an interview with HuffPost Thursday, saying his party's opposition to nuclear energy is just as a bad as Republicans who deny climate science.
Why it matters: As reporter Alexander Kaufman notes, the New Jersey senator's statement is one of the sharpest criticisms of anti-nuclear stances in the primary battle, and "grazes a particularly sensitive nerve in the climate policy debate."
"As much as we say the Republicans when it comes to climate change must listen to science, our party has the same obligation to listen to scientists."
— Cory Booker to HuffPost
The big picture: Booker is echoing view among many analysts that decarbonizing power relatively fast would be extraordinarily tough if plants are closing, and that construction of next-wave reactors should be an option.
The intrigue: It highlights a sharp energy policy split between Booker, who is lagging in the polls, and anti-nuclear positions of Sens. Bernie Sanders and Elizabeth Warren, who are much closer to frontrunner Joe Biden.
Go deeper: Three Mile Island nuclear plant closes on day of mass climate rally
Go deeper