Trump: EPA to hit San Francisco with violations notice over homeless crisis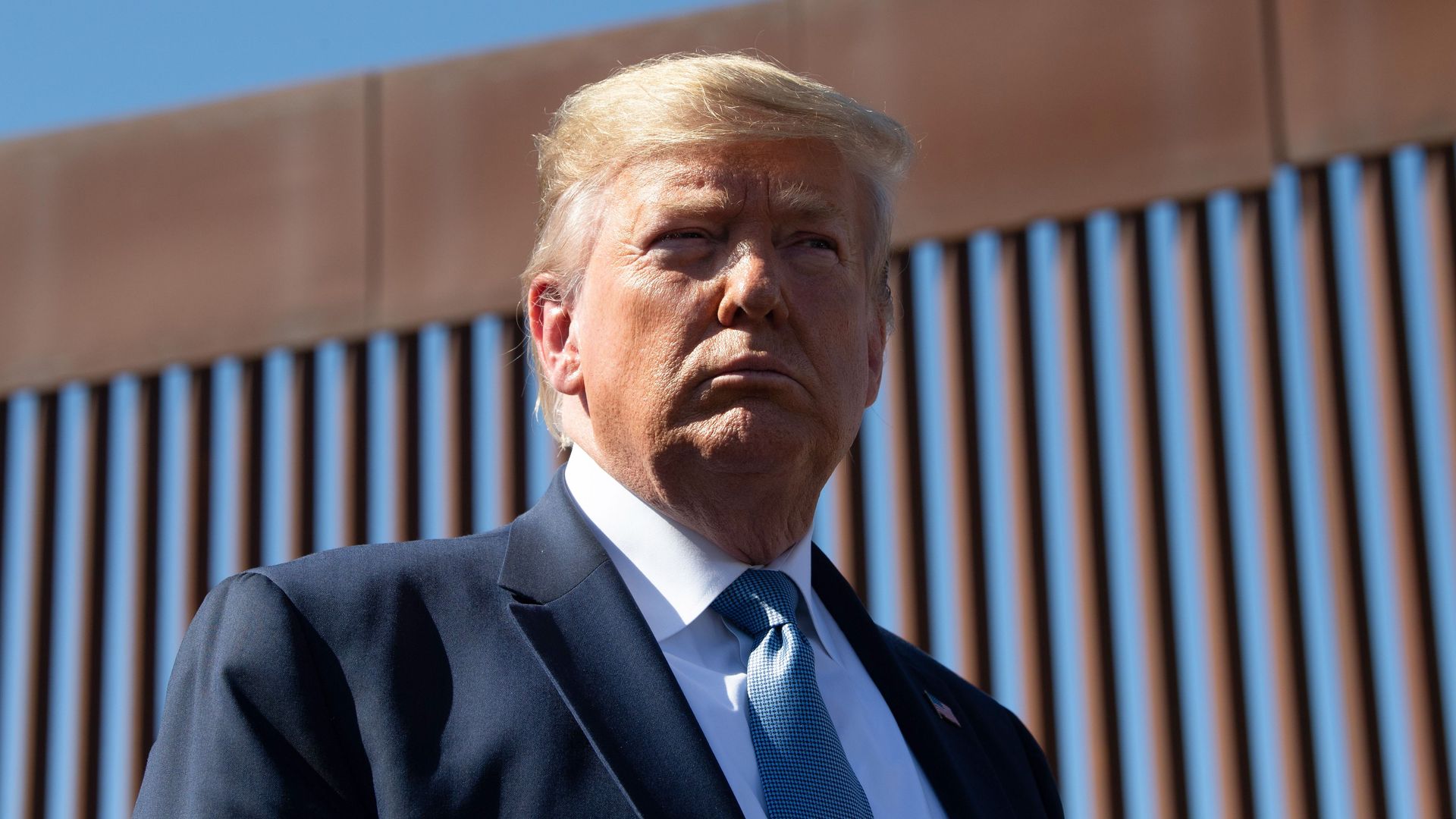 President Trump told reporters aboard Air Force One Wednesday night that the Environmental Protection Agency will issue a notice to San Francisco declaring it has committed environmental violations because of its homeless crisis.
Details: Per pool reporter Peter Baker, Trump said the EPA would serve the city of San Francisco with a notice because there was "tremendous" pollution flowing into the ocean because of waste in storm sewers, specifically citing used needles. 
"It's a terrible situation — that's in Los Angeles and in San Francisco. And we're going to be giving San Francisco, they're in total violation, we're going to be giving them a notice very soon. EPA is going to be putting out a notice. They're in serious violation. ... They have to clean it up. We can't have our cities going to hell."
— President Trump's comments to reporters
It was not immediately clear which environmental laws Trump believes San Francisco has violated. But is remarkable that the EPA would take such action as it usually sends such notices to companies, not cities, as the Wall Street Journal notes.
What they're saying: San Francisco Mayor London Breed said in a statement that Trump's comments were "ridiculous," the New York Times reports.
"To be clear, San Francisco has a combined sewer system, one of the best and most effective in the country, that ensures that all debris that flow into storm drains are filtered out at the city's wastewater treatment plants. No debris flow out into the bay or the ocean."
— London Breed's statement, per the NYT
The big picture: Per Axios' Mike Allen, Trump is also at war with California over the environment, tax returns, immigration and, indeed, virtually every topic he touches.
The battle intensified during his visit to California this week. Earlier Wednesday, he announced the EPA would revoke California's waiver under the Clean Air Act that enables the state to set CO2 emissions rules that exceed federal standards.
On Tuesday, as he planned to head to the state, Trump said he's considering an "individual task force" to take on the issue of homelessness in California.
Go deeper: Trump vs. California
Editor's note: This article has been updated with new details throughout.
Go deeper