Third instance of Justin Trudeau in blackface surfaces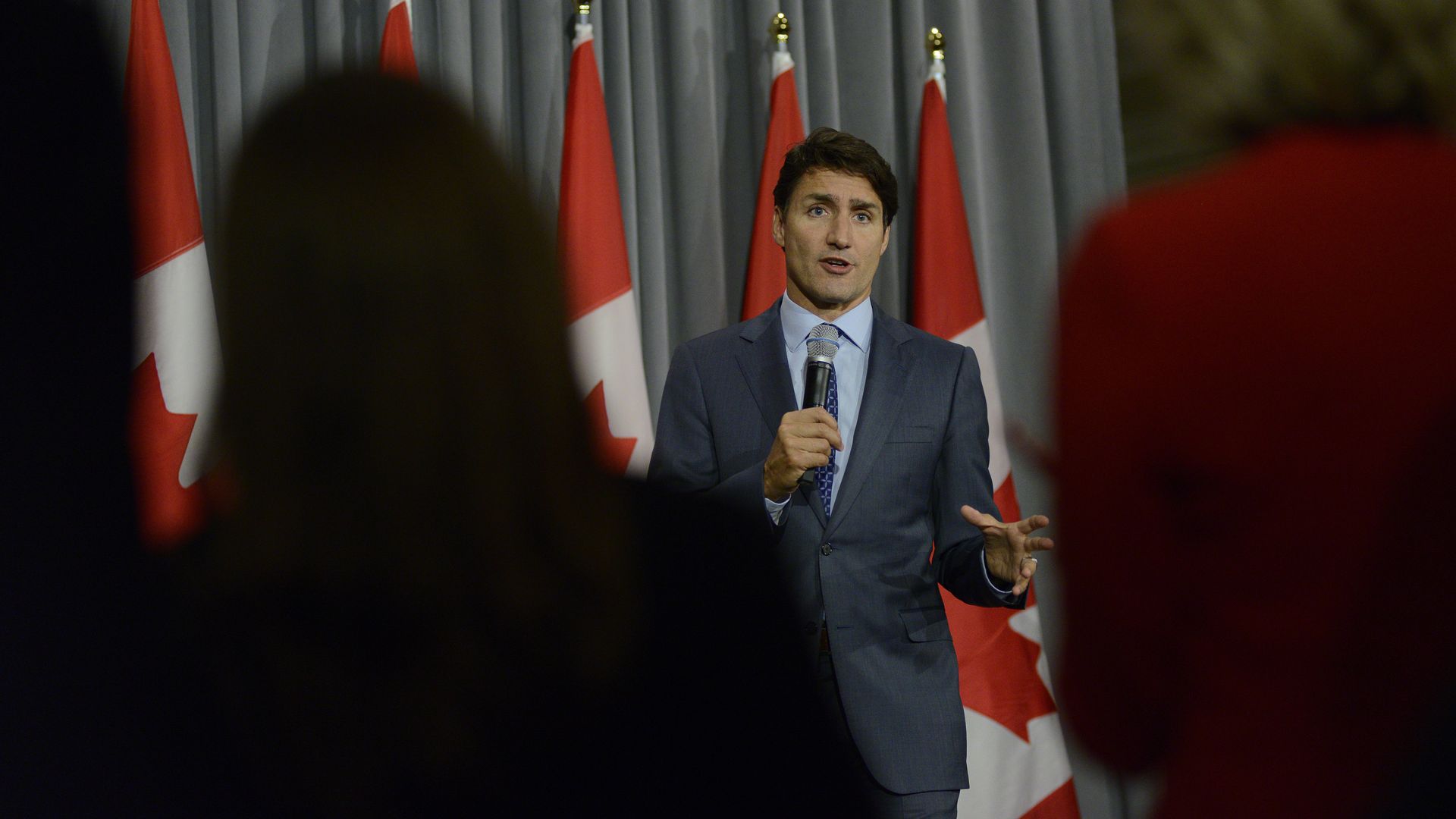 Global News published a video on Thursday showing Canadian Prime Minister and Liberal Party leader Justin Trudeau smiling and gesturing with dark makeup covering his face, arms and legs. It is not clear when or where the video was taken.
Why it matters: The video is the 3rd instance of Trudeau wearing racist dress to surface in 12 hours and a month before he faces an Oct. 21 general election and a referendum on his first term.
Context: TIME Magazine on Wednesday published a yearbook photo of Trudeau wearing brownface at an "Arabian Nights" party in 2001 when he was 29.
He apologized on Wednesday and revealed that he also wore blackface and sang the Jamaican folk song "Day O" in a high school talent show.
The big picture: Trudeau, who championed Canada's diversity throughout his tenure, will face backlash for these past actions on top of an on-going ethics scandal and unfulfilled expectations.
Polls show his Liberals neck and neck with the opposition Conservatives.
Go deeper