Koch network admits defeat on anti-Trump trade war ad campaign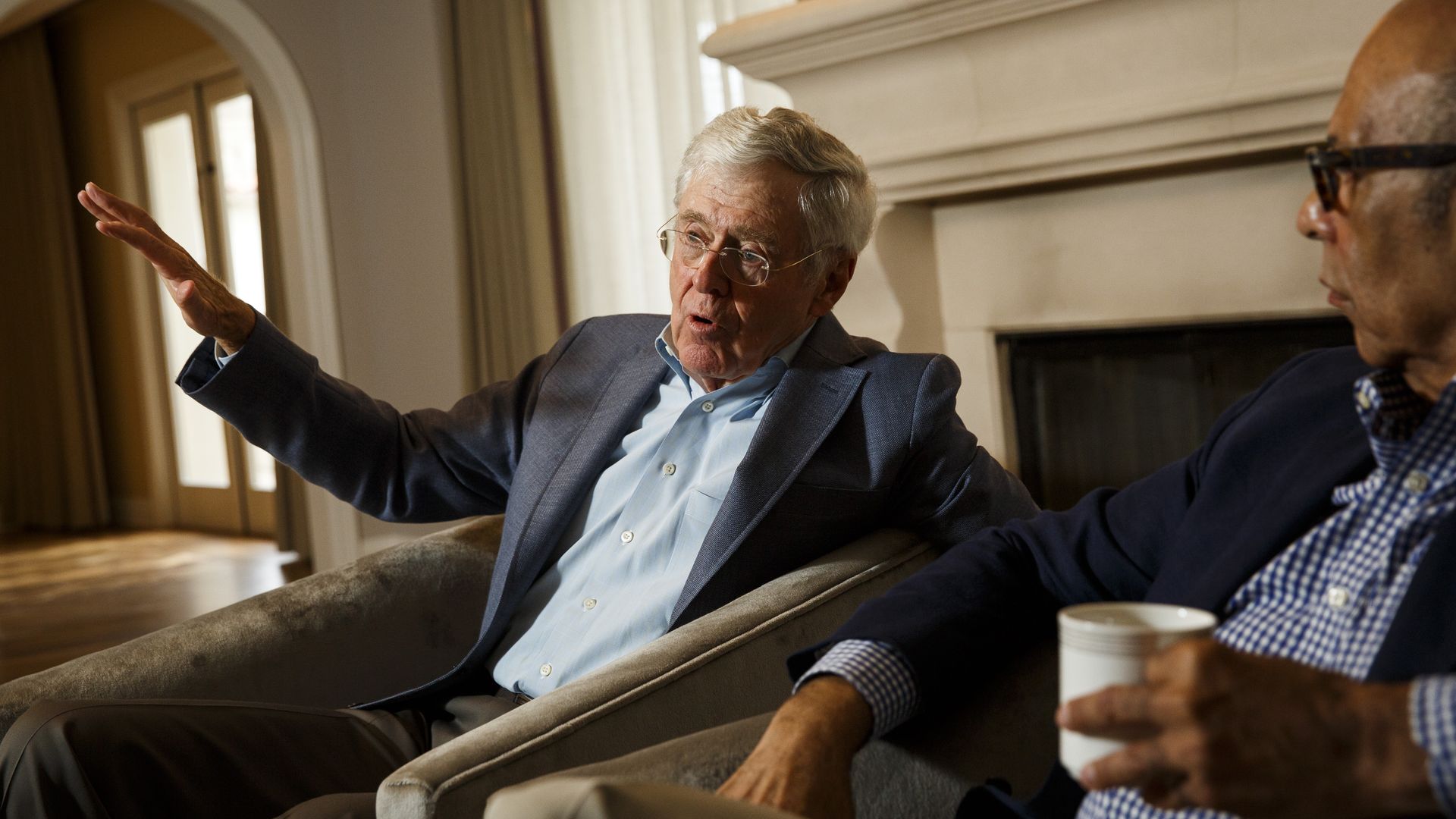 The network funded in part by billionaire and Republican megadonor Charles Koch is shifting gears in its efforts to combat President Donald Trump's trade war with China, CNBC reports, after sources told the outlet that its TV ad campaign has fallen flat.
Why it matters: Leaders of the network told CNBC that the argument they're selling to voters — that tariffs are costing American consumers — isn't resonating. "It doesn't penetrate with the people that are willing to go along with the argument that you have to punish China," a senior Koch official told CNBC.
What's next: Koch network officials said they will try a new message, but they weren't clear on what exactly that will entail. They will also try a more grassroots approach that will include educating 100,000 activists in 35 states about the negative effects of combating China through tariffs.
By the numbers: According to a recent Harvard CAPS/Harris Poll survey, 63% of all registered voters believe tariffs will ultimately hurt the United States more than China. but 67% said it is necessary to confront China over its trade policies.
Go deeper: Trump's trade war is being felt throughout the economy
Go deeper