Education Department scrutinizes universities for anti-Israel bias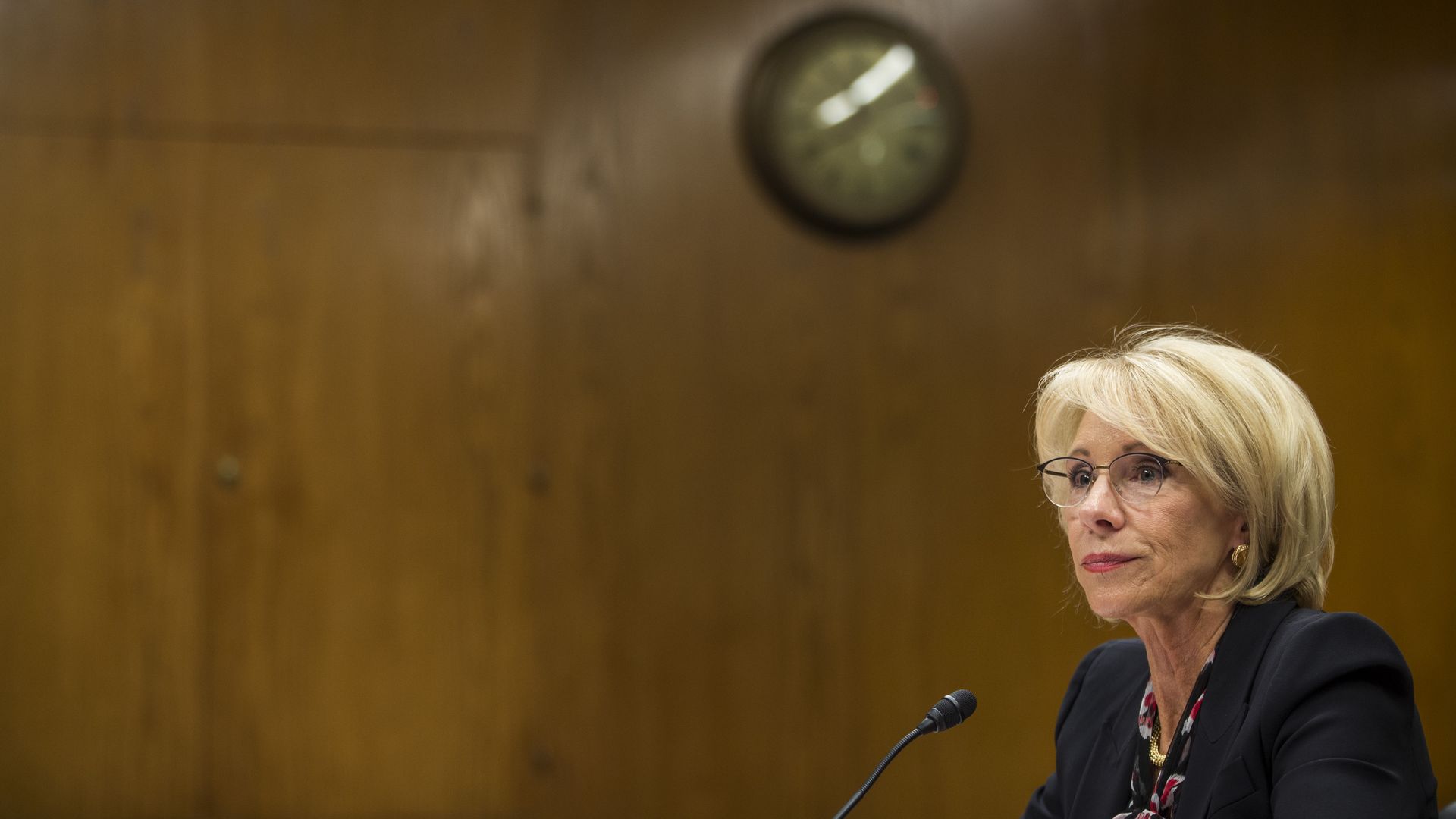 The Education Department told Duke University and the University of North Carolina at Chapel Hill to restructure their joint Middle East studies program, claiming there was not enough "positive imagery of Judaism and Christianity in the region," the New York Times reports.
The state of play: In a letter assistant Secretary for postsecondary education Robert King wrote that the Duke-UNC program "appears to lack balance," alleging that it failed to abide by the standards of Title VI of the Higher Education Act, which grants college funding for international studies and foreign language programs.
The big picture: The Education Department's probe was, per the Times, part of a sweeping investigation. Under Education Secretary Betsy DeVos, the department has grown more forceful in tackling perceived anti-Israel bias.
Kenneth Marcus, assistant secretary for civil rights at the Department of Education, has, per the Times, "waged a yearslong campaign to delegitimize and defund Middle East studies programs that he has criticized as rife with anti-Israel bias."
What's next: The universities have been asked to submit a modified list of events it intends to support and a full list of course offerings in its Middle East studies program.
The department also requested the consortium to show it has "effective institutional controls" to comply with the administration's interpretation of the Higher Education Act. The consortium has a Sept. 22 deadline before the department is expected to approve funding Sept. 30.
Go deeper: Report: The political left and the right feed "the new wave of anti-Semitism"
Go deeper