CEO Mary Barra: GM soon will sell a million electrics a year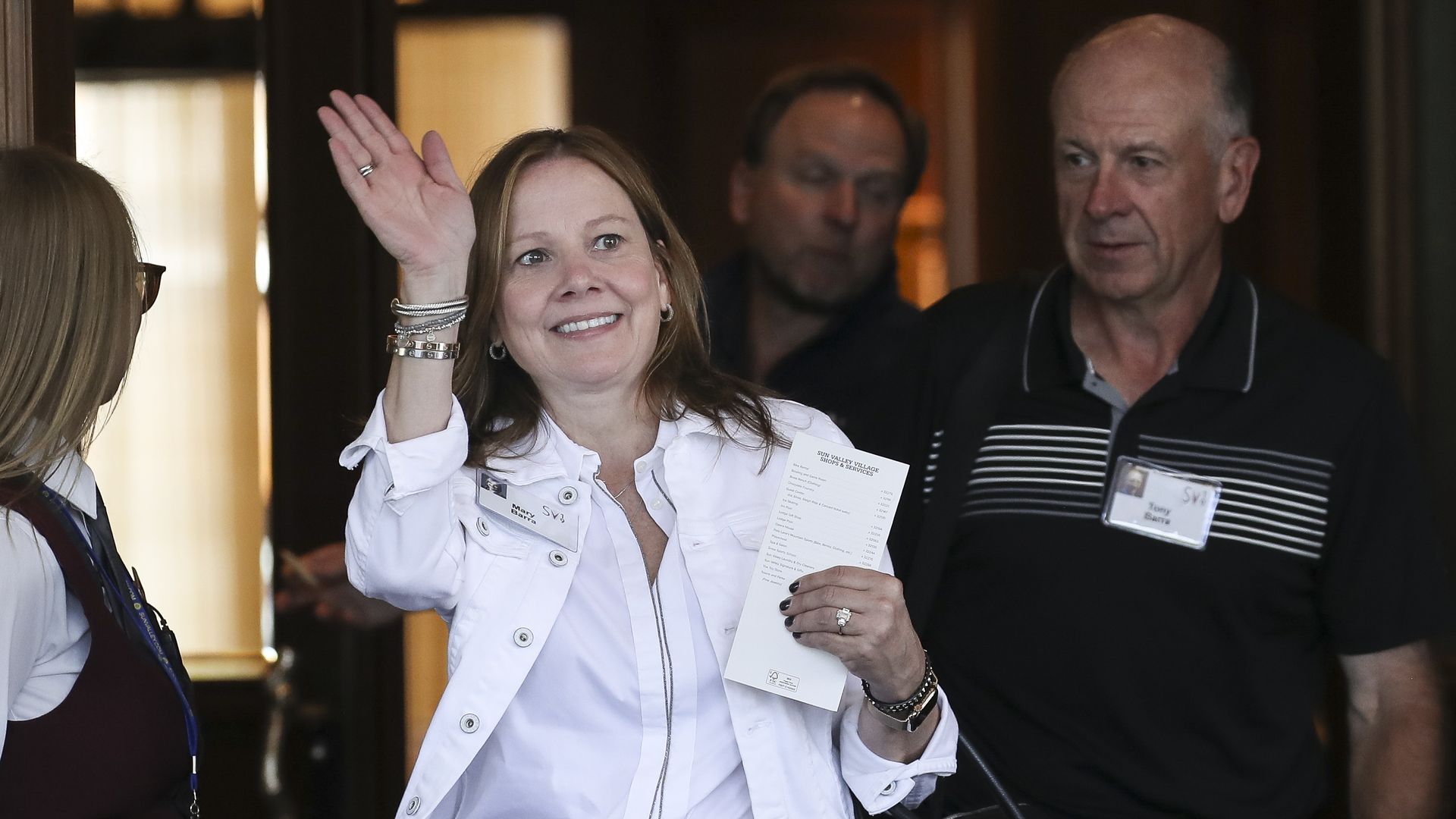 GM CEO Mary Barra is willing to bet her company's future on massive investments in electric and self-driving vehicles — even at the expense of its traditional gasoline-powered base, writes Bloomberg Businessweek.
The big picture: "Taking vast resources from businesses that make money and moving them toward businesses that (so far) lose mountains of it is obviously a large and risky bet," according to Bloomberg. However, the biggest challenge for GM will be to get the right timing as it goes full steam on electric vehicles.
What she's saying: She believes GM can soon sell a million electric vehicles each year.
The catch: GM "could be blowing cash for years before there's any payoff."
"If driverless and electric vehicles take off more slowly than Barra expects, then GM will have prematurely jettisoned thousands of skilled veterans and killed off its smaller gasoline models, leaving the company even more vulnerable to a spike in fuel prices than it is now."
Go deeper