France's power play for foreign investment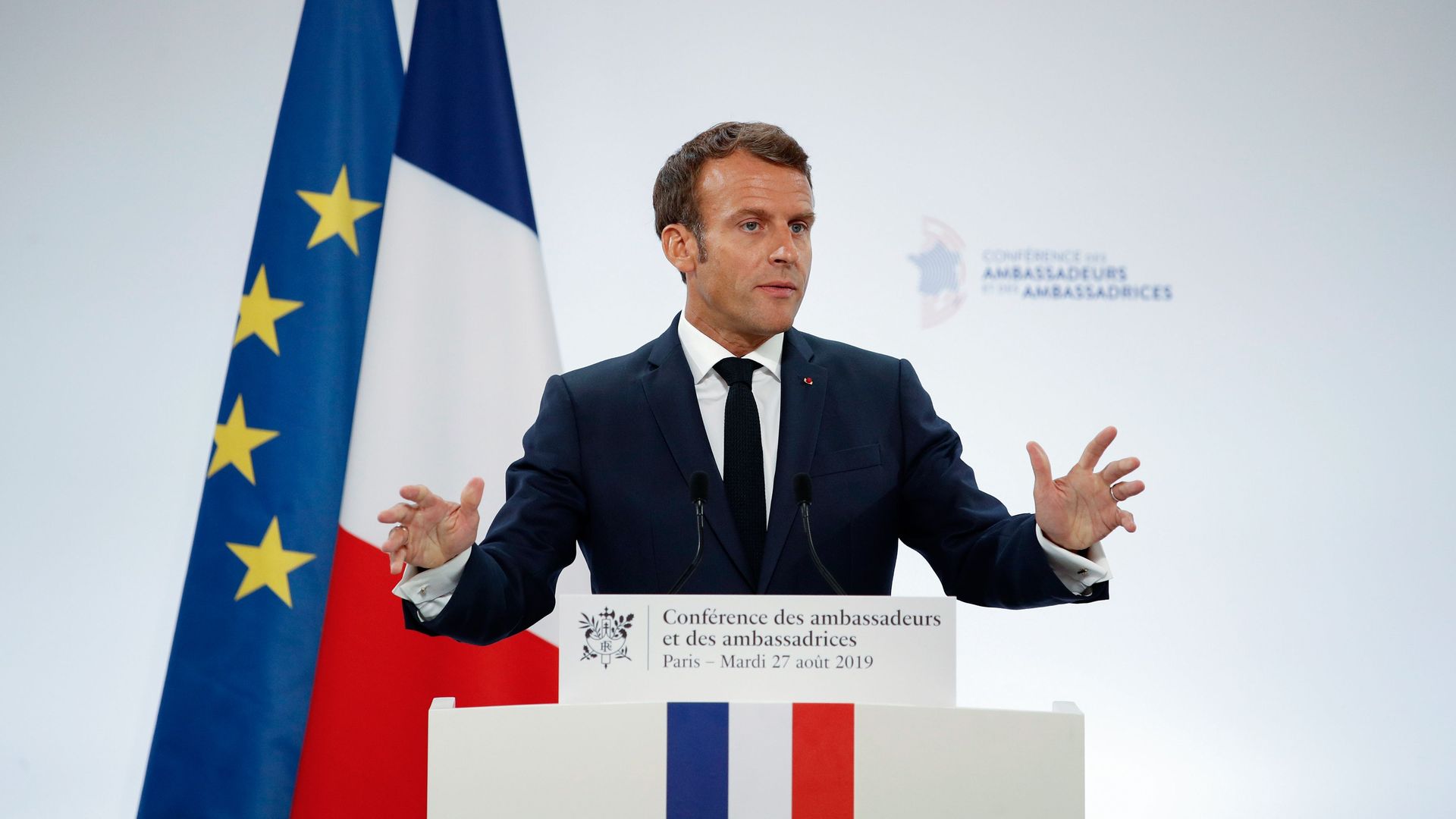 French asset managers and insurers pledged €5 billion for investment in local tech companies, as announced by President Macron before a dinner in Paris for VC and sovereign wealth fund managers.
Why it matters: This is France making a power play for foreign investment, at a time when leading European tech hub London is potentially vulnerable due to the Brexit chaos.
The bottom line: "France has directed billions in tax breaks and subsidies to domestic startups. But many have struggled to grow because they lack the financing Silicon Valley firms receive from VC funds and other investors, which often push them to scale up before going public. Successful French startups, by contrast, typically find a foreign buyer or relocate to the U.S. to list on Nasdaq," writes the Wall Street Journal's Noemie Bisserbe.
Go deeper: Trump administration probes French tax plan on Big Tech
Go deeper