Federal Reserve announces 2nd consecutive rate cut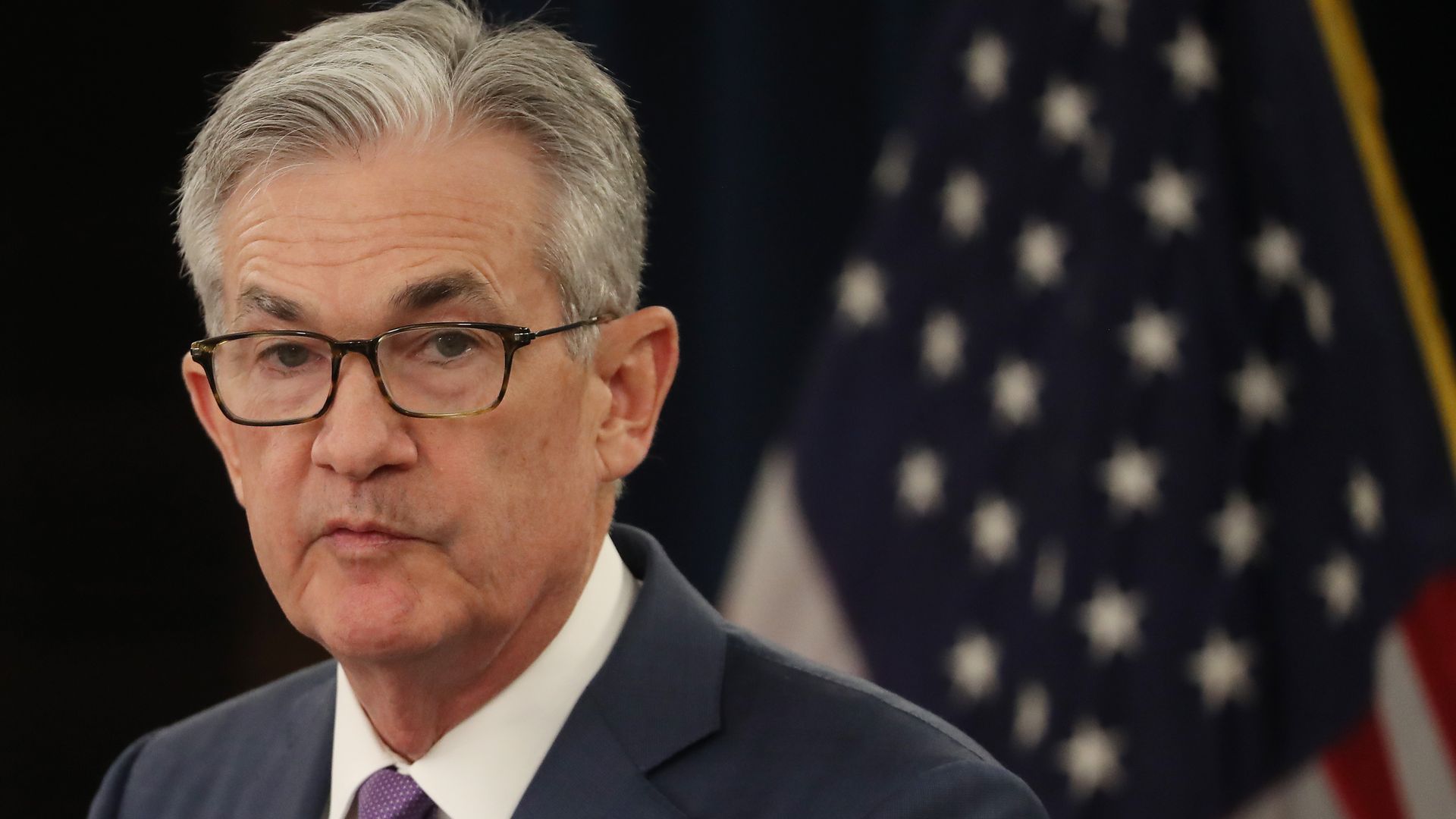 The Federal Reserve cut interest rates by a quarter point on Wednesday, bringing the target range for the benchmark Fed Funds rate to 1.75%–2%.
Why it matters: The Fed's 2nd consecutive rate cut reflects worries about the U.S. economy. The trade war and slowing growth around the world have made corporate executives more worried than they've been in years.
The move prompted a near-immediate response from President Trump, who called chair Powell a "terrible communicator." The president has demanded in a series of tweets that the Fed cut interest rates more aggressively.
The big picture: Speaking at a press conference, Powell again cited the trade war as a key risk to the economic outlook. "Our business contacts around the country have been telling us that uncertainty about trade policy has discouraged them from investing in their businesses," Powell said.
Still, new projections showed a division among Fed officials about whether more rate cuts are warranted this year.
Powell did note that if "the economy does turn down, then a more extensive sequence of rate cuts could be appropriate."
Powell also acknowledged the liquidity shortfall in money markets that has forced the Fed to intervene — something that before this week hadn't happened since the financial crisis.
In response to the drama in the short-term funding markets, Powell suggested that the Fed may increase the size of its balance sheet through "organic growth" earlier than expected.
Go deeper