Personal devices spark war over planes' windows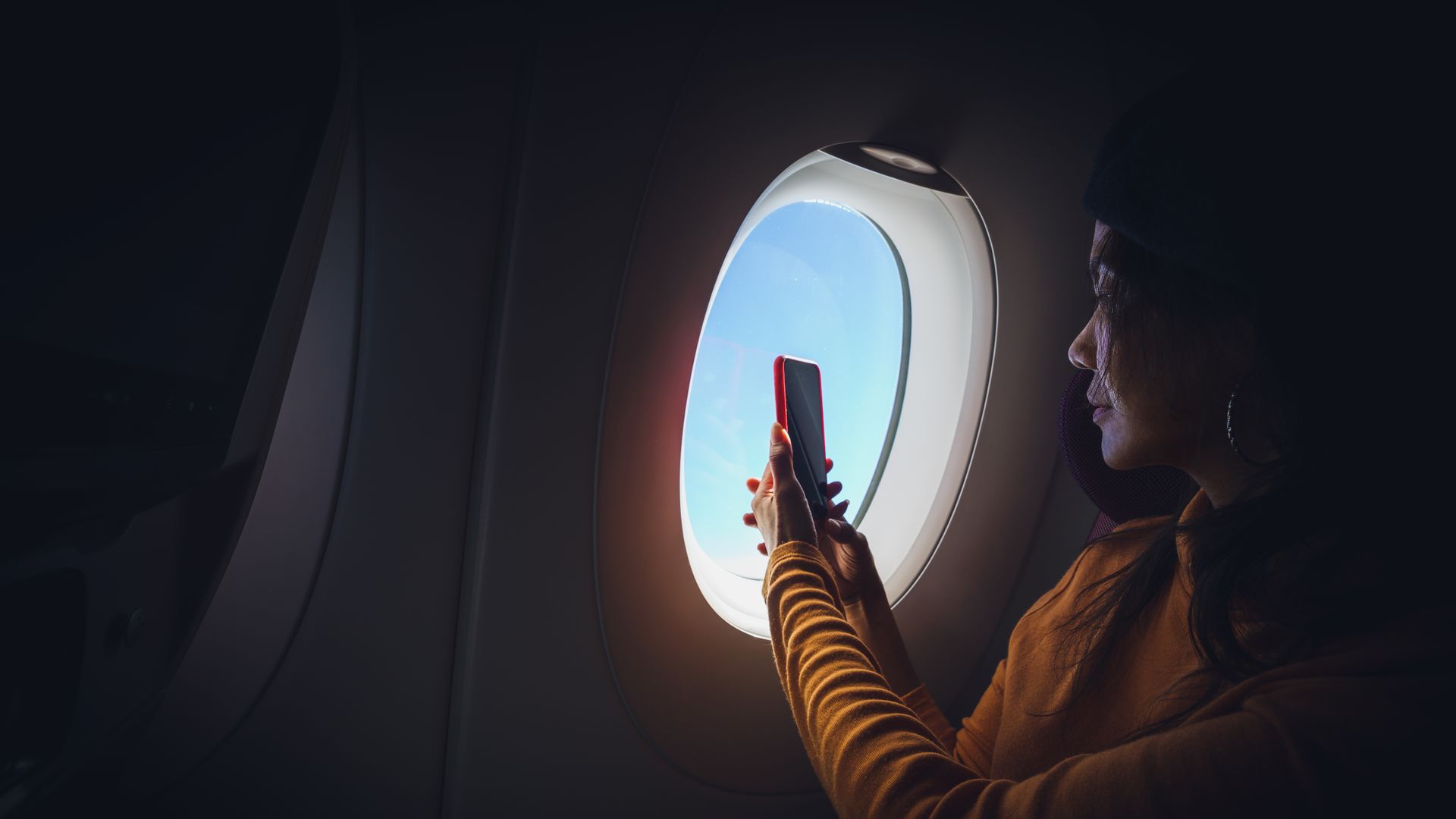 As personal devices become the centerpiece of in-flight entertainment, airline passengers are increasingly at odds over the use of window shades, the Wall Street Journal writes.
The big picture: Passengers and airlines say the increased use of devices such as iPads and phones has boosted the desire for darkness. Outdoor light — especially when bouncing off clouds or ice — causes glare that can make it harder to view screens.
Many daytime flights have begun to travel in the dark, with some Boeing 787 flights disabling individual controls to keep windows dimmed throughout — and flights from Asia to North America often block passenger control entirely.
The other side: Many want the shades kept open to enjoy the view, gain reading light or keep one's internal clock in check.
Some customers who favor light complain that pressure from seat mates or controlled windows make them feel cheated from their window-seat experience.
Delta says it's even had to address customer conflicts over window light, which they resolve by relocating passengers into areas of the plane favoring dark or light.
The bottom line: Window seats were once coveted for their view. Now, they're a matter of power, thanks to technology's ever-growing influence on our lives.
Go deeper: Airlines on track to devalue frequent flyer miles
Go deeper