Pentagon prepping report on perpetrator of Saudi oil attacks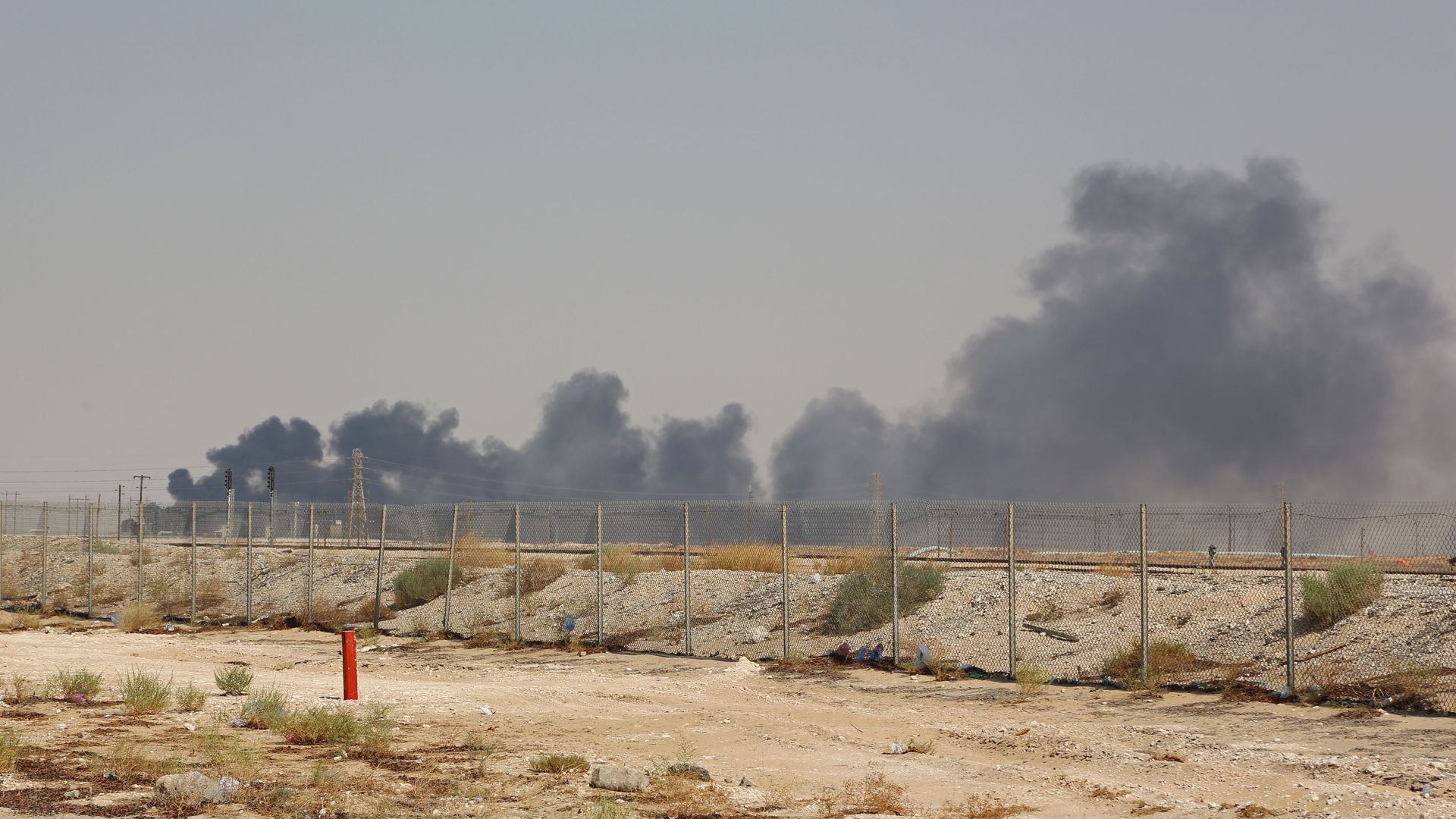 The Pentagon is preparing to release a report on the perpetrator of the attacks against Saudi Arabian oil facilities by Thursday, a U.S. defense official told Bloomberg.
Why it matters: Even though Yemen's Iranian-backed Houthi rebels have claimed responsibility, American and Saudi officials have alleged that Iran carried out the attacks.
The U.S. produced satellite images that it claimed provided evidence that the attacks originated in Iran or Iraq. Secretary of State Mike Pompeo went one step further, tweeting, "Iran has now launched an unprecedented attack on the world's energy supply."
The Saudi-led coalition fighting in Yemen said the attacks used Iranian weaponry and did not originate from Yemeni soil.
The big picture: "The satellite photos alone are not enough to support American claims that the strikes appeared to have come from the direction of Iran or Iraq," reports the New York Times, which also notes that the weapons are of a greater level of sophistication than what has previously been used by rebels in Yemen.
The other side: Iran has denied any involvement in the attacks, accusing the U.S. and Saudi Arabia of spreading misinformation.
Iranian Foreign Minister Mohammad Javad Zarif tweeted, "Having failed at 'max pressure,' @SecPompeo's turning to 'max deceit.' U.S. & its clients are stuck in Yemen because of illusion that weapon superiority will lead to military victory. Blaming Iran won't end disaster. Accepting our April '15 proposal to end war & begin talks may."
Go deeper ... Saudi oil sites hit by drone strikes: U.S. blames Iran
Go deeper