Kavanaugh accused of new sexual misconduct claim: NYT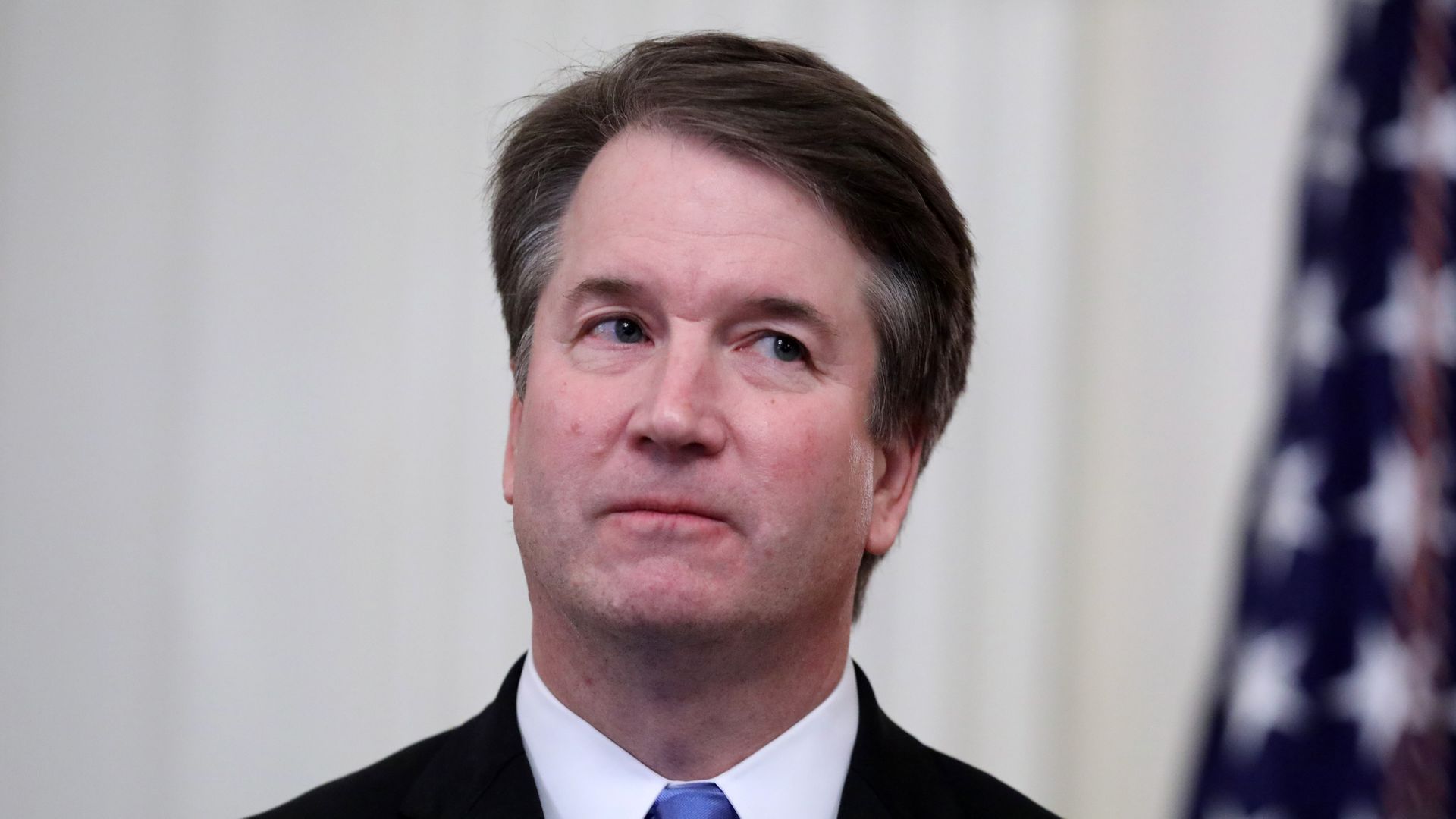 Supreme Court Justice Brett Kavanaugh was publicly accused of another sexual misconduct allegation Saturday, which was allegedly reported to the FBI during his 2018 confirmation process but not investigated by the bureau, the New York Times reports.
Details: The Times writes that Max Stier, who runs a nonprofit in D.C., was a Yale classmate of Kavanaugh's when he saw "Kavanaugh with his pants down at a different drunken dorm party, where friends pushed his penis into the hand of a female student." The story was corroborated with 2 officials who communicated with him, according to the NYT.
What they're saying: Kavanaugh has previously denied sexual misconduct allegations leveled against him by 2 women, saying they were politically motivated. He declined to answer the Times' questions on the latest claims. President Trump dismissed the latest allegations in a tweet on Sunday.
The big picture: Christine Blasey Ford testified before Congress that Kavanaugh sexually assaulted her in the 1980s, and Deborah Ramirez leveled sexual misconduct claims against Kavanaugh to the FBI as part of the agency's supplemental probe into the allegations against him. He was confirmed to the Supreme Court last October.
The latest allegation was uncovered during a 10-month investigation by NYT reporters Robin Pogrebin and Kate Kelly, which will feature in their upcoming book, "'The Education of Brett Kavanaugh: An Investigation."
The new claim echoes Ramirez's allegation, notes the NYT. She told the New Yorker that Kavanaugh waved his penis in front of her face while she was inebriated at a 1980s dormitory party.
"During his Senate testimony, Mr. Kavanaugh said that if the incident Ms. Ramirez described had occurred, it would have been 'the talk of campus.' Our reporting suggests that it was.
"At least seven people, including Ms. Ramirez's mother, heard about the Yale incident long before Mr. Kavanaugh was a federal judge."
— NYT report
Go deeper:
Editor's note: This article has been updated with President Trump's tweet.
Go deeper