Fear over Trump's immigration crackdown may be linked to rise in uninsured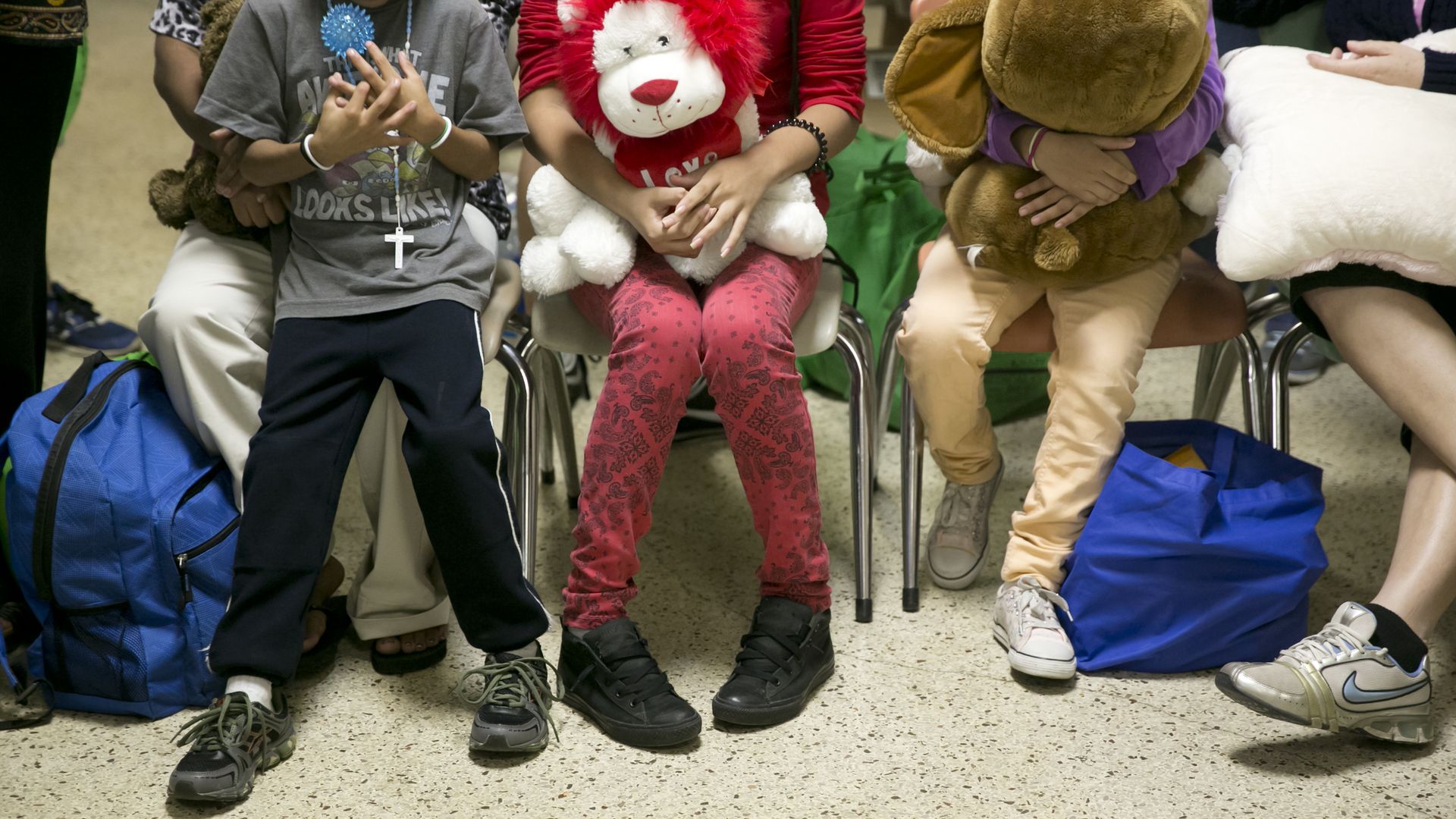 New data suggests that fear over the Trump administration's crackdown on unauthorized immigration may be a factor in last week's Census Bureau report showing the first increase in the number of people without health insurance in nearly a decade, according to AP.
Why it matters: The White House blamed the Affordable Care Act's high premiums for the rise in the uninsured, but only Hispanics and foreign-born people experienced a significant increase in their uninsured rate.
The big picture: The declines in coverage among these groups coincide with the Trump administration discouraging immigrants from applying for and using government health care programs like Medicaid.
The uninsured rate for Hispanics rose by 1.6% in 2018, with nearly 18% lacking coverage. The uninsured rate of immigrant children who have become citizens rose by 2.2% in 2018, to 8.6%.
There was no significant change in health insurance for non-Hispanic whites, blacks and Asians.
The total number of uninsured rose by 1.9 million people in 2018. An estimated 27.5 million people, or 8.5% of the population, lacked coverage the entire year.
What they're saying: "You can imagine the new approach to immigration inhibiting these people from doing things that would make them more visible to public authorities," Larry Levitt, executive vice president for health policy at the nonpartisan Kaiser Family Foundation, told AP.
Go deeper: Rate of uninsured people increases for first time since ACA rolled out
Go deeper