Border Patrol agents complain about national backlash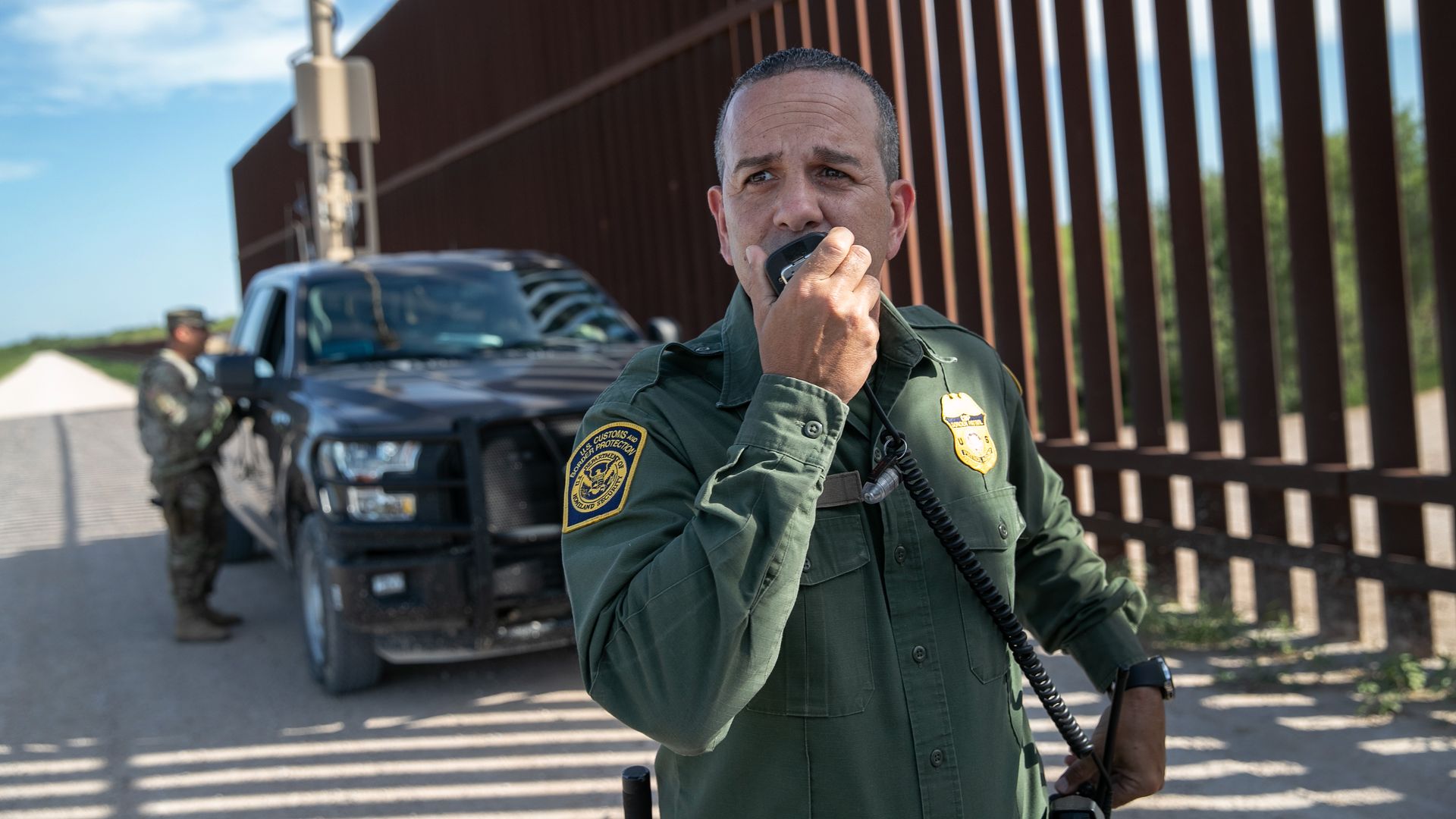 U.S. Customs and Border Protection agents are suffering from a crisis in morale after facing severe national backlash as the once obscure law enforcement job moves into the spotlight of the immigration debate, according to the New York Times.
Why it matters: Despite support from the White House and members of Congress and a decent middle-class wage, many agents have grown disillusioned with their jobs and the agency remains about 1,800 agents short of its hiring targets.
What they're saying: Chris Harris, who was an agent for 21 years and a Border Patrol union official until he retired, told the Times that agents are struggling with national criticism.
"To have gone from where people didn't know much about us to where people actively hate us, it's difficult," he said. "There's no doubt morale has been poor in the past, and it's abysmal now. I know a lot of guys just want to leave."
"The intense criticism that is being directed at the Border Patrol is necessary and important because I do think that there's a culture of cruelty or callousness," said Francisco Cantú, a former agent. "There's a lack of oversight. There is a lot of impunity."
Context: The 20,000 agents of the Border Patrol have faced criticism for being the arm of the Trump administration's immigration policies, the revelation of a private Facebook group for agents filed with racist posts and the deaths of 10 immigrants in the custody of the Border Patrol and its parent agency.
The other side: Natalia Nunez, a college student in Calexico, California, told the Times that Border Patrol agents are fixtures in many communities.
"Being in the Border Patrol is a normal thing around here," she said. "I have three cousins who are agents. I have friends whose parents are agents. They aren't supposed to talk about it. I wonder how they can sleep at night if they have to lock up kids in cages like animals."
Go deeper