Trump's immigration restrictions hit D.C. construction projects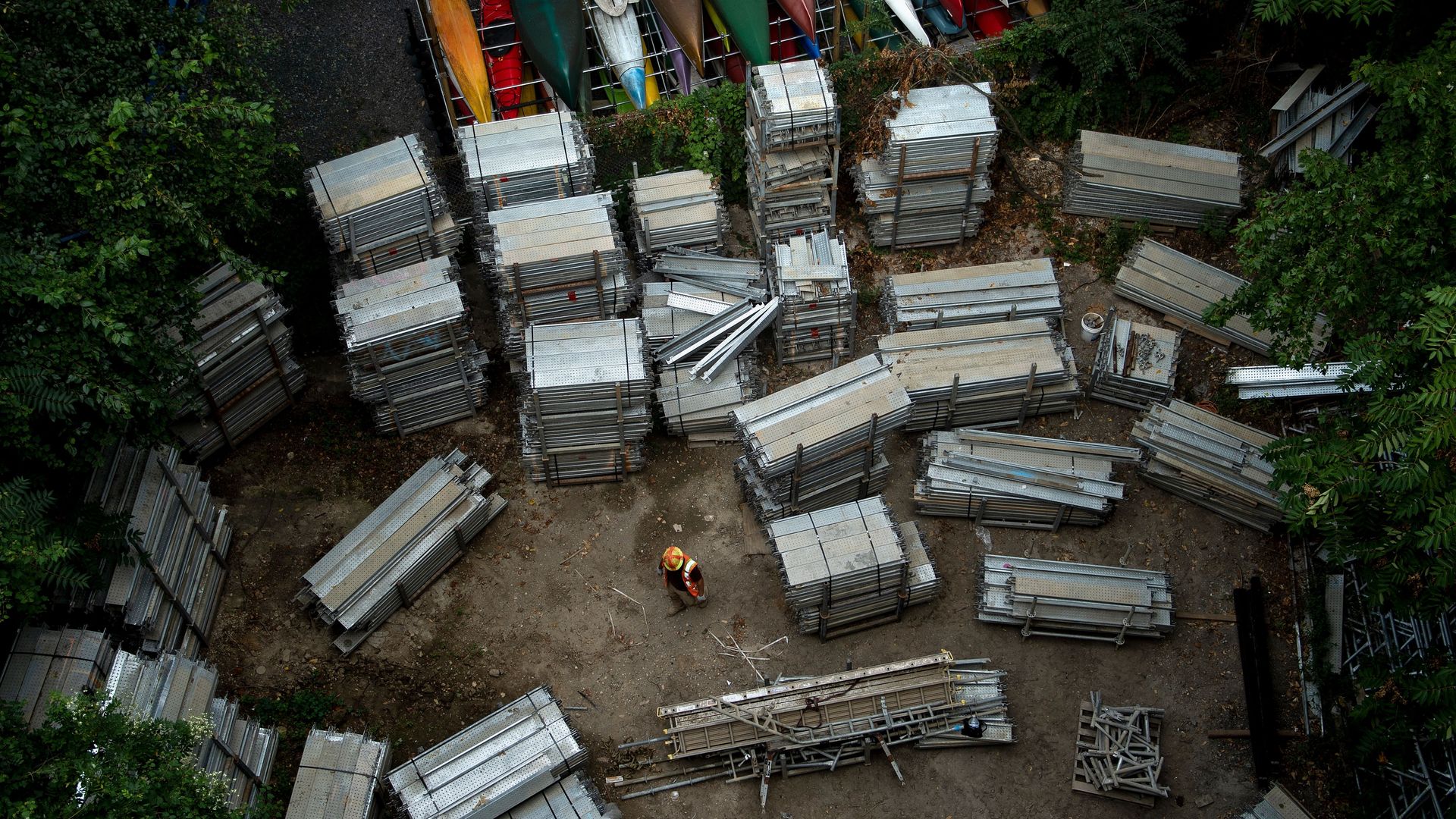 A massive labor shortage is expected in the construction industry if the Trump administration wins its legal battle to end Temporary Protected Status (TPS) for immigrants from El Salvador, Sudan, Honduras, Nepal, Haiti and Nicaragua, the New York Times reports.
The impact: Roughly 20% of D.C.'s construction workers are in the U.S. due to maintaining their TPS, while almost 46,000 people with TPS are in the Virginia, Maryland and D.C. area overall, per the Center for American Progress.
Nationwide, 60% of people with TPS are from El Salvador, according to the Congressional Research Service.
Other industries that depend on immigrants include meatpacking, chicken processing, food service and garment manufacturing, per the Times.
The bottom line: If The Trump administration's campaign to end TPS status wins, D.C. would feel its economic effects more than most other cities in the country, the NYT reports, adding that legal experts expect the issue to reach the Supreme Court
Go deeper: Trump officials encouraged TPS terminations, emails show
Editor's note: This story has been updated to state that a labor shortage is expected in the construction industry.
Go deeper