Trump approval in key Rust Belt areas rises despite slow economic growth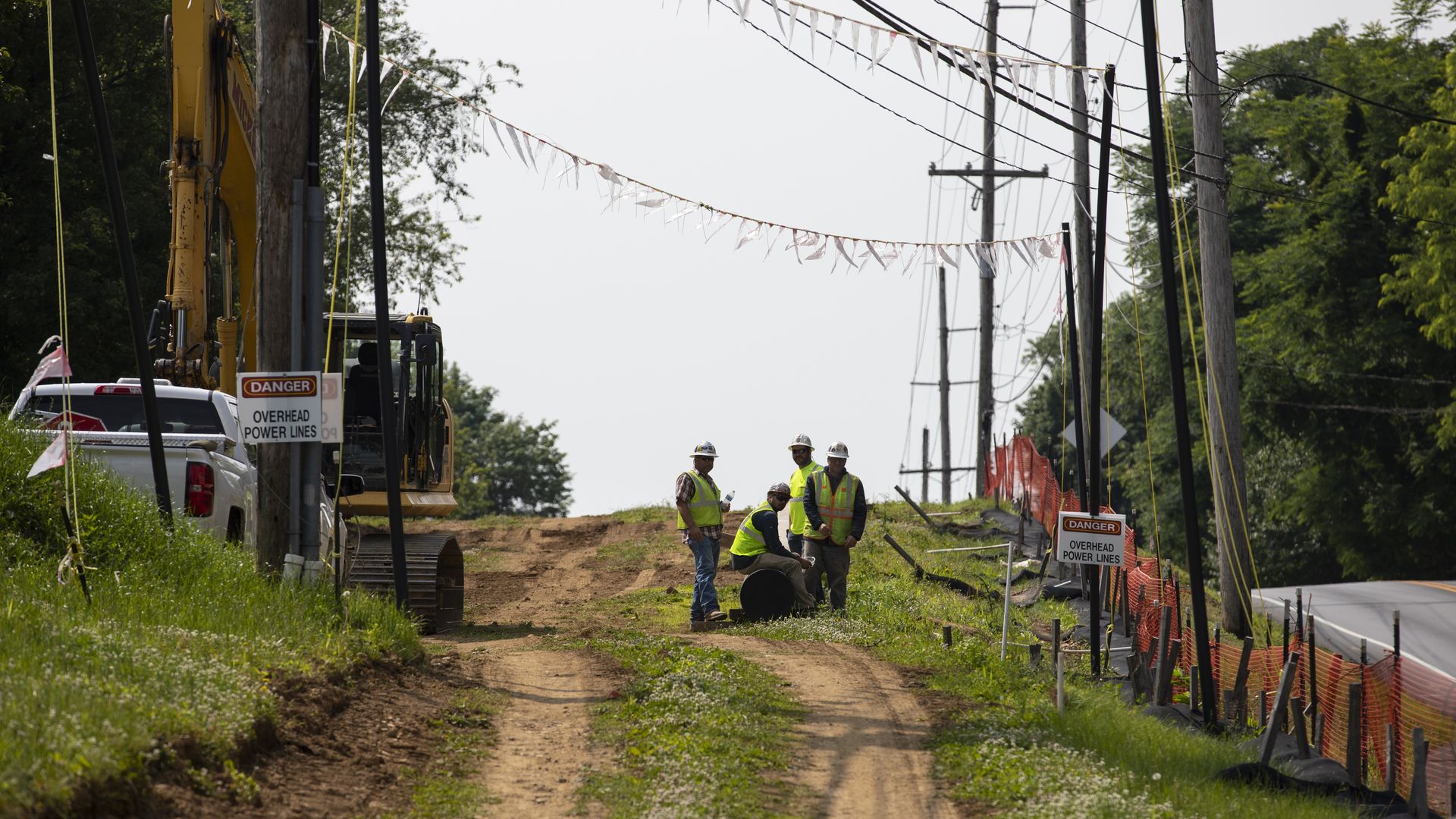 Employment growth in blue-collar suburbs that supported President Trump in 2016 is lagging behind the rest of the country, the Wall Street Journal reports.
The big picture: Trump's job-approval rating in manufacturing-heavy counties in the Midwest and Northeast has risen since he entered office, despite low economic growth. The 77 counties analyzed by the WSJ backed Trump by a margin of 13 percentage points in 2016.
The number of businesses grew by 0.5% in 2017 and 0.6% in 2018 in the analyzed counties, the WSJ found — at "a faster pace than in the prior four years, but below the national rate of 1.8% growth."

Context: That was also less than the 1% job growth experienced in the area the 2 years before Trump was elected.

Employment growth in the the communities analyzed "lagged behind the national rate of 1.5% in 2017 and 1.3% in 2018."
Trump's job-approval rating in these counties has risen from 44% in 2017 to 49% in 2019, WSJ/NBC News surveys found.
The bottom line: In 2016, "Trump visited many of these counties as a candidate, promising an economic rebound," the WSJ reports.
Go deeper