WeWork reins in CEO to save IPO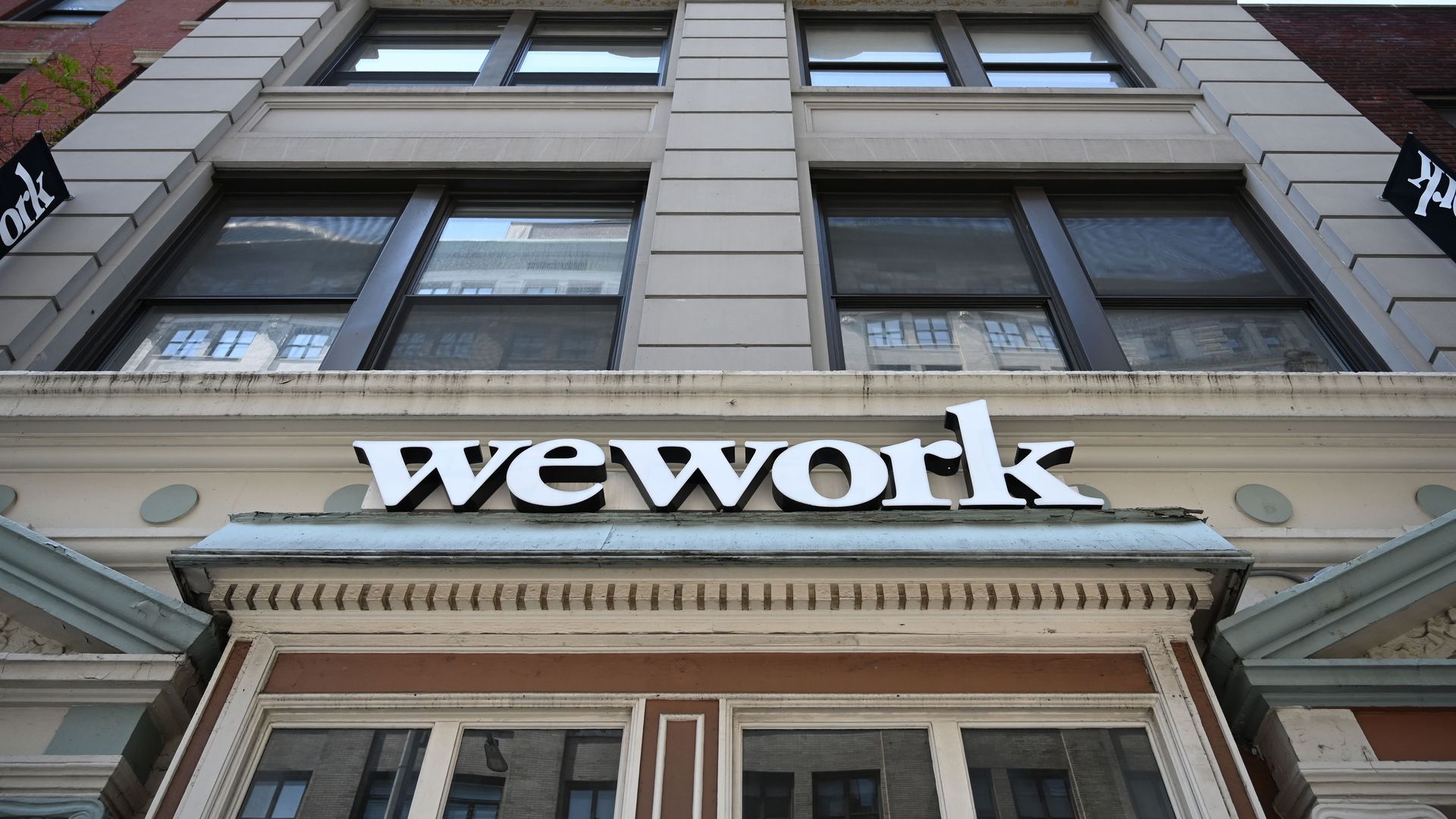 WeWork tried breathing new life into its IPO this morning with a new filing disclosing significant changes to voting structure, lockups, profit-sharing, and succession-planning.
Why it matters: Almost all of this is about reducing the power of co-founder and CEO Adam Neumann, who remains more controversial among many investors than WeWork's business model.
As such, the company said it will:
Cut the power of Neumann's super-voting stock from 20 votes per share to 10 votes per share, and convert it to one vote per share if Neumann were to die or become incapacitated.
Give WeWork's board the ability to remove Neumann as CEO and choose a successor. It also plans to name an independent director by year-end.
Neumann already pledged not to sell any stock in the first year post-IPO, and now will limit any sales in years two and three to no more than 10% of his holdings.
Neumann also "will give to the company any profits he receives from the real estate transactions he has entered into with the company." Unclear if this also includes past profits.
All of this follows Neumann's recent return to the company of a $5.9 million stock payment for the "We" family of trademarks.
The bottom line: Last month we wrote that WeWork had put its IPO at risk via a series of unforced errors, many of which could be corrected in amended filings. The company has now done just that. What we still don't know is if fund managers will be willing to forgive and invest, or if they just can't shake their first impression.
Go deeper: WeWork CEO returns $5.9 million "trademark payment" to the company
Go deeper