California approves statewide rent control bill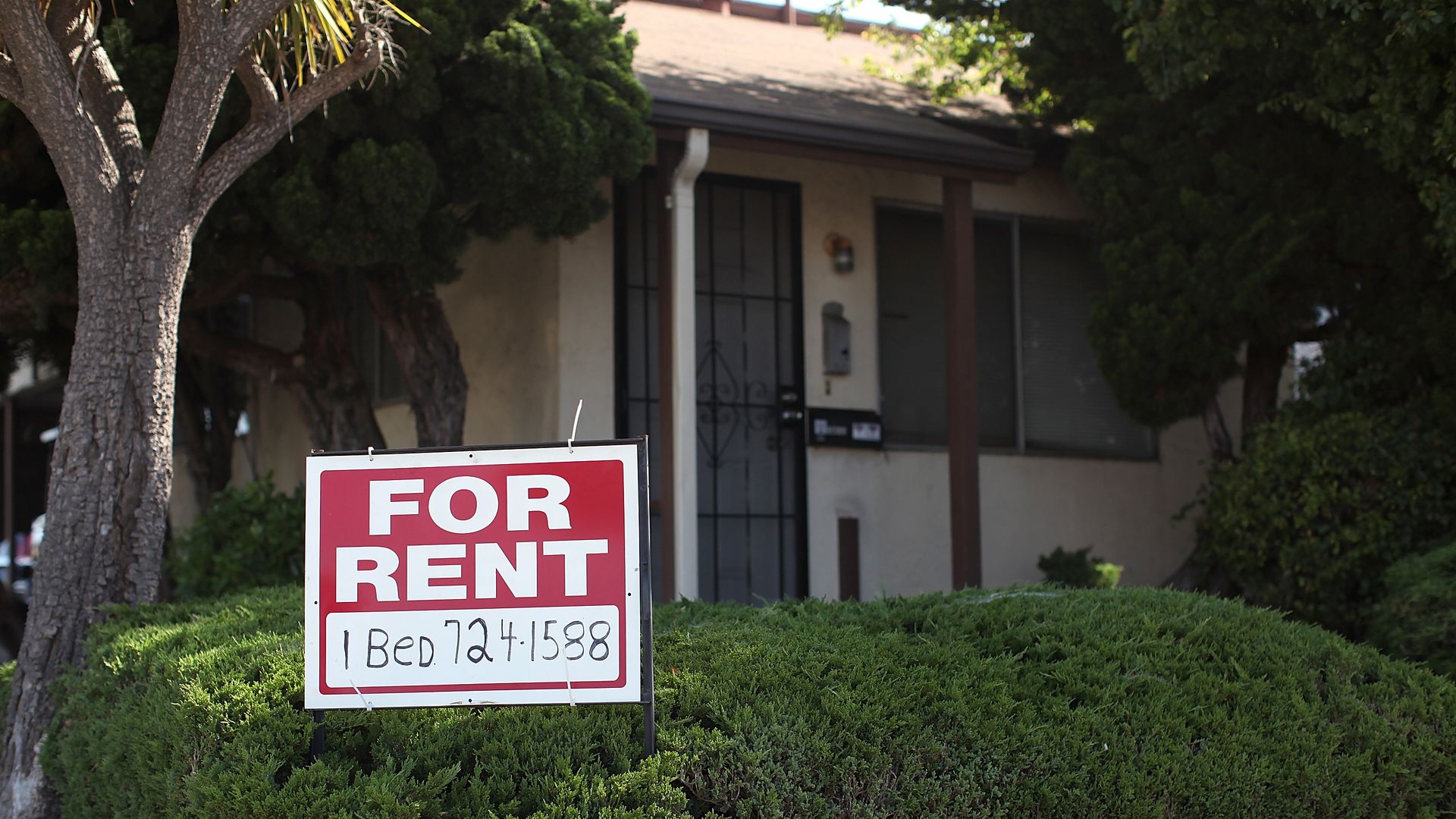 Californian lawmakers approved legislation Wednesday that caps rent increases at 5% after inflation and expands protections to some 8 million tenants, according to the bill's author, Assembly member David Chiu (D-San Francisco).
Why it matters: Per the New York Times, this is the biggest step yet in a surge of initiatives to address a nationwide affordable-housing crunch. California in particular has been struggling with chronic housing and homeless crises, AP notes.
The rent bill won the support of the California Business Roundtable, representing leading employers, and was unopposed by the state's biggest landlords' group — an indication of how dire housing problems have become, the NYT notes.
The big picture: Per Reuters, California is the third state to impose statewide rent controls; Oregon enacted a measure in March to limit annual increases to 7% plus inflation and New York passed rent controls in June.
Trump administration officials visited sprawling homeless encampments in Los Angeles just days ago, AP reports.
"These anti-gouging and eviction protections will help families afford to keep a roof over their heads, and they will provide California with important new tools to combat our state's broader housing and affordability crisis."
The other side: Politico reports that the California Association of Realtors fought the bill because the group said it would hurt construction — a sentiment echoed by Republicans who rose in opposition, including Assembly Minority Leader Marie Waldron (R-Escondido).
"We all know California has an unacceptable housing and unaffordability crisis. Unfortunately, this bill will only pour fuel on the fire."
— Assembly Minority Leader Marie Waldron
Go deeper