Chief climate change skeptic to leave White House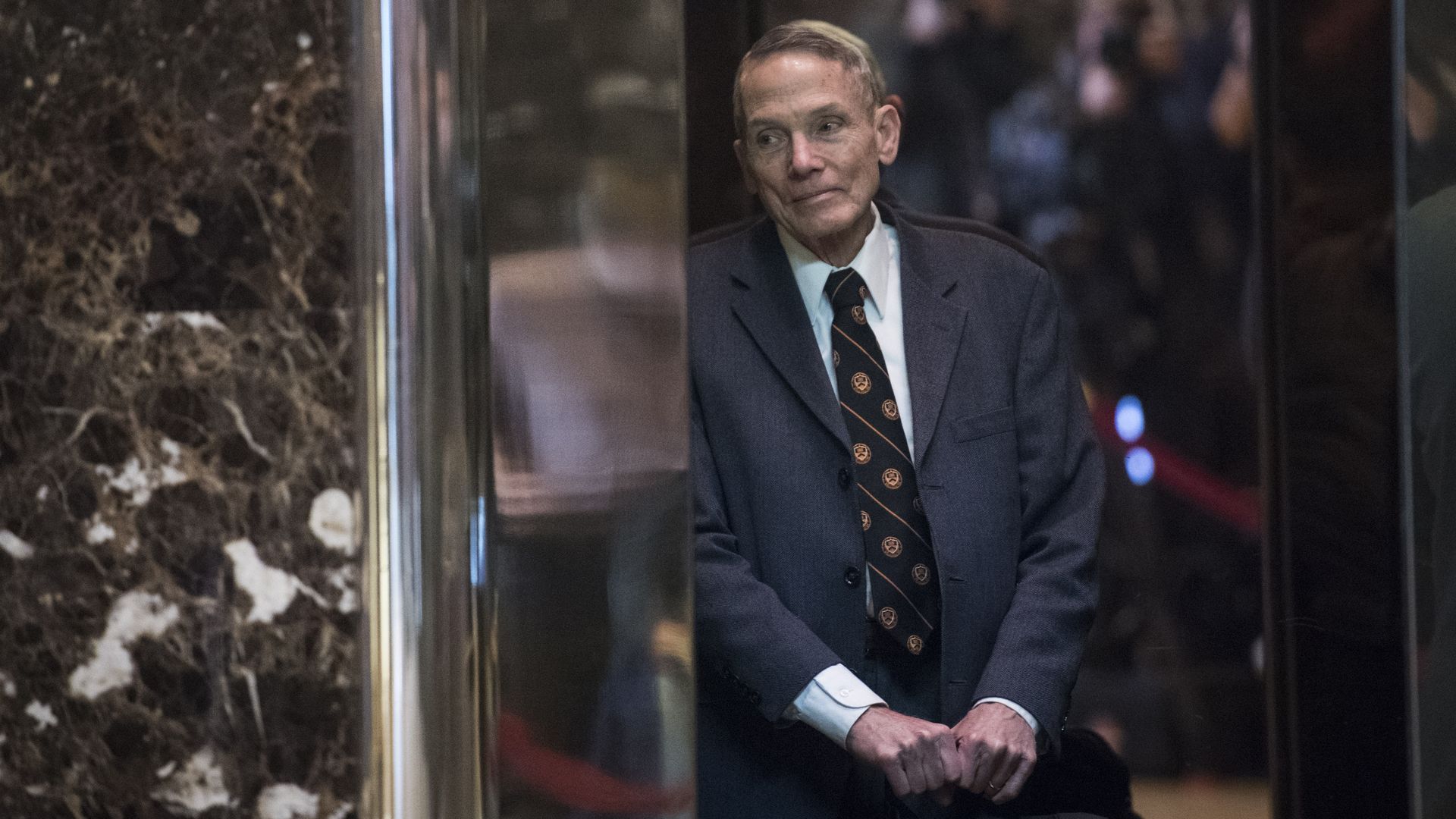 One of the Trump administration's fiercest climate skeptics William Happer is leaving his position on the White House National Security Council on Friday, according to E&E News.
Why it matters: Happer's resignation comes after he failed to encourage the White House to challenge the government's official description of climate change as a national security threat. He was one of the White House's strongest voices against climate science, per E&E News.
Context: Happer joined the staff of Trump's National Security Council in the fall of 2018, earning widespread criticism from House Democrats.
Happer is not a formal climate scientist, but he is a physicist at Princeton University.
He has made claims that are unsupported by science, including that the earth is in a carbon dioxide "drought" and that burning more fossil fuels will make the planet more habitable to humans.
The big picture, via Axios' Amy Harder: Happer's efforts, had he succeeded, would have represented the most aggressive, full-frontal attack on climate science coming out of the White House, but his resignation doesn't change the basic thrust of Trump's position.
The president has aggressively dismissed and mocked climate change, while his administration has wiped websites of its mention and repealed regulations addressing it. None of that will change with Happer gone.
Go deeper: Trump administration voids requirements phasing out inefficient lightbulbs
Go deeper