British Airways cancels 1,700 flights due to pilot strike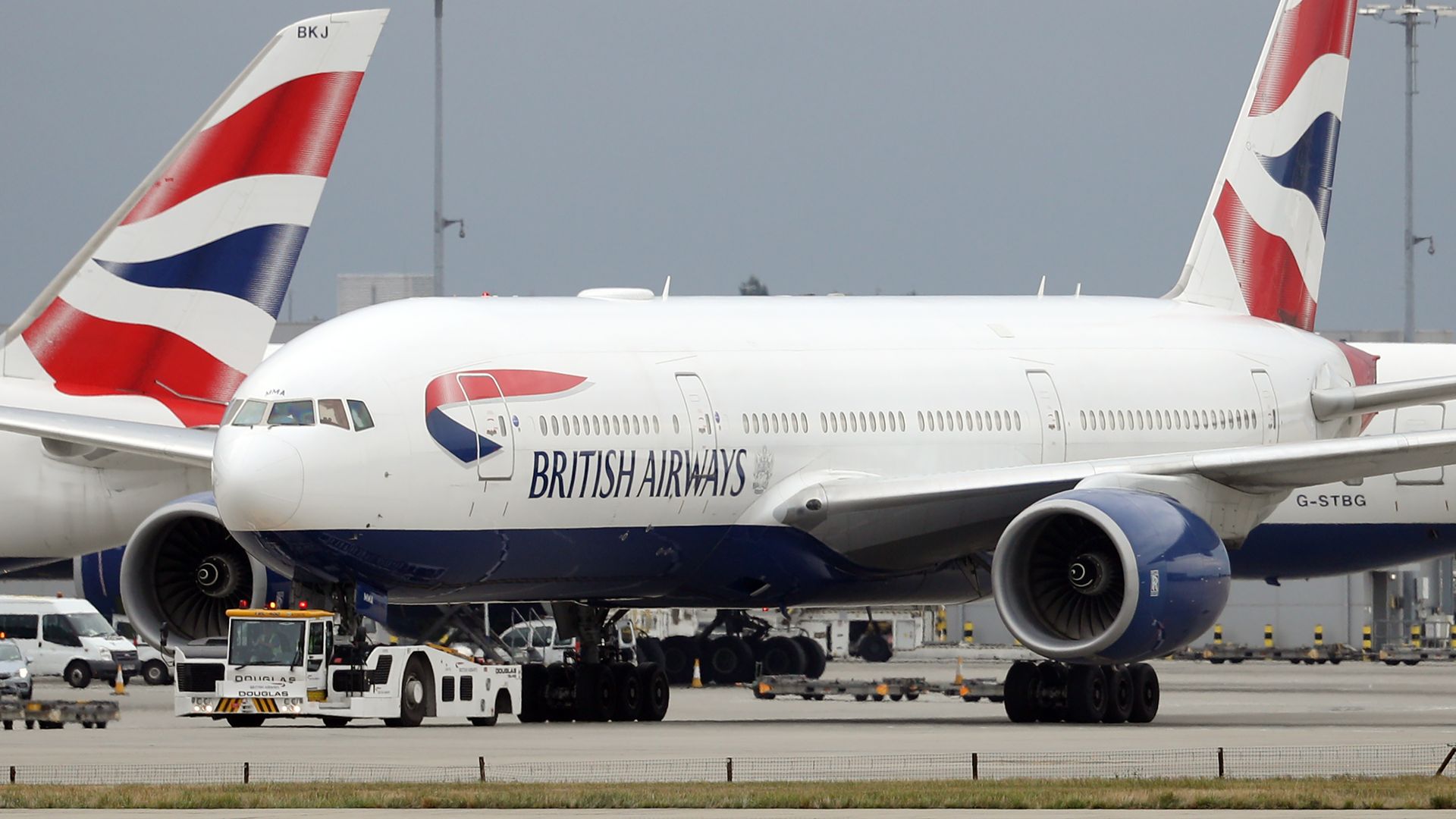 British Airways has canceled 1,700 flights over the next 2 days in response to a strike by company pilots demanding higher pay, per the New York Times.
The big picture: The strike, which has disrupted approximately 195,000 passengers' travel plans, comes after months of pilots attempting to negotiate a pay hike. According to Forbes, the pilots union behind the strike says the walkout is costing the company £40 million ($49 million) per day, but could be settled for £5 million ($6 million) total. The pilots are set to strike again later this month if their demands aren't met.
The airline says it contacted customers ahead of time and offered refunds or rescheduled flights in preparation for the event.
In August, the company sent an email to customers warning of a planned strike, but later followed up saying it had confused the timeline and misstated when flights would be affected. Many customers expressed frustration over already having rescheduled.
By the numbers: British Airways offered to raise pilots' pay 11.5% over 3 years, which pilots belonging to 2 separate unions have accepted.
But a majority of the airline's pilots belong to another union called the British Airline Pilots' Association (BAPA), which is also seeking a share of the company's profits. In 2018, those profits reached £2 billion ($2.5 billion) — up 11.6% from a year prior.
According to the airline, an average captain earns £167,000, or about $206,000. The proposed raises would reach more than £200,000 per year, or $247,000.
BAPA's secretary, Brian Strutton, said in a statement that pilots have "previously taken big pay cuts to help the company through hard times."
What to watch: The next strike is set to take place on Sept. 27 if the parties cannot find a compromise.
Go deeper: The collapse of WOW Air could push Iceland into recession
Go deeper