In "rare agreement," Russia and Ukraine swap prisoners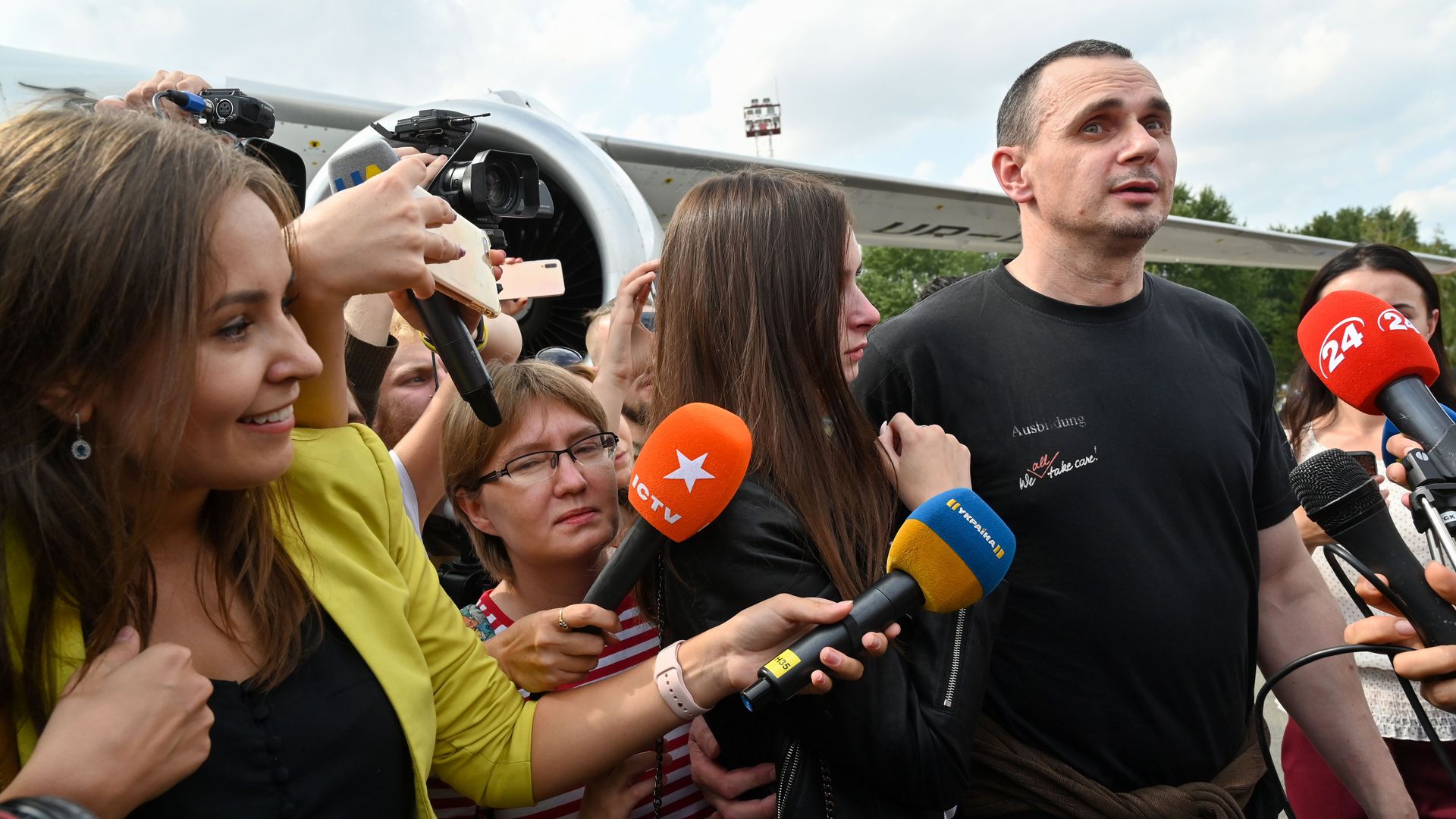 After weeks of negotiations, Russia and Ukraine exchanged 35 prisoners each on Saturday in what could be the "first step toward easing tensions between Moscow and Kiev," reports the Wall Street Journal.
Why it matters: Tensions between the 2 former Soviet countries have been high since Russia annexed the Crimean peninsula in 2014, per the WSJ. This "rare agreement" could lead to further negotiations, but some caution that the process will be lengthy and complicated.
Who was released:
Moscow released 24 Ukrainian sailors who had been captured by Russia near the Crimean peninsula in 2018, per the BBC.
Ukraine released Volodymyr Tsemakh, who is being investigated for allegedly shooting down a Malaysian Airlines flight over Ukraine in 2014 — which killed all 298 people on board, says BBC.
Ukrainian officials received filmmaker and activist Oleg Sentsov, who was jailed for 20 years on allegations of plotting a terror attack in Crimea, found the BBC.
Context:
The Russia-Ukraine conflict has strained relations between the U.S. and other Western countries and prompting President Obama to remove Russia from the G8 following the annexation of Crimea in 2014.
Hostility in Ukraine between troops and Moscow-backed separatists has left 13,000 people dead, reports Al Jazeera.
Ukraine's TV-star-turned-president Volodymyr Zelensky campaigned on the release of prisoners from Russia, says the Wall Street Journal.
Go deeper...Pompeo: U.S. doesn't recognize Crimea as part of Russia
Go deeper