$21.6 million awarded to scientists for Breakthrough Prizes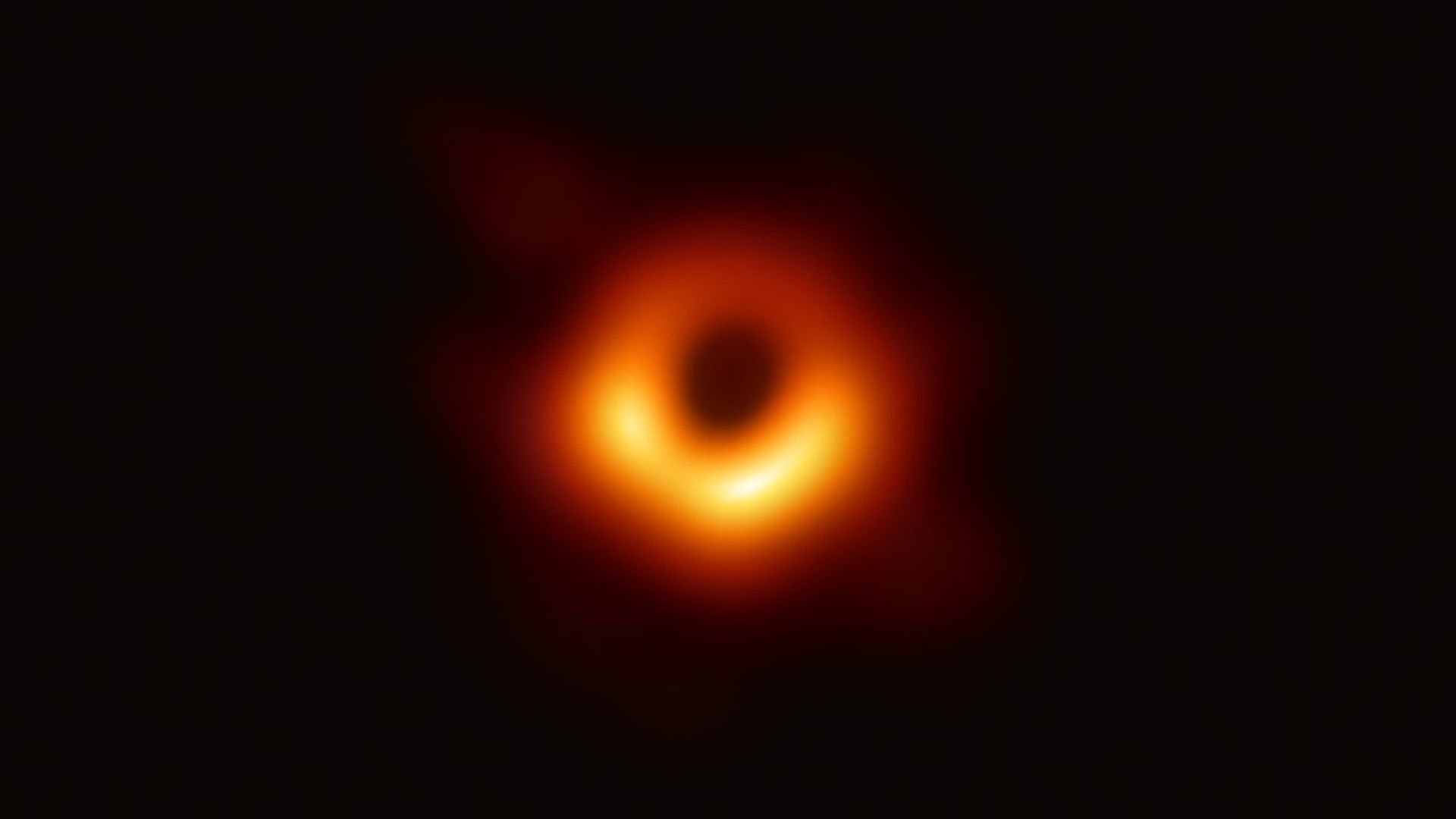 The $3 million Breakthrough Prizes were awarded to researchers working at the forefront of math, physics and life sciences — including the scientists behind the first-ever photo taken of a black hole.
Why it matters: Scientists often work on the fringes of popular consciousness, but prizes like these are designed to help bring their discoveries to the public by celebrating their accomplishments.
Winners: More than 300 members of the Event Horizon Telescope collaboration will share the $3 million fundamental physics prize for their image of a black hole released earlier this year.
Alex Eskin, of the University of Chicago, received the $3 million mathematics prize for his work, including the proof of the magic wand theorem with Fields Medal winner Maryam Mirzakhani, who died in 2017. The theorem can be applied to a wide variety of problems in math, including how light bounces around a mirrored room.
Virginia Man-Yee Lee of the University of Pennsylvania was awarded a life sciences prize for her work developing a "protein roadmap" that shows how neurodegenerative disorders like Parkinson's work in the brain.
F. Ulrich Hartl (Max Planck Institute of Biochemistry) and Arthur Horwich (Yale University) will share another life sciences prize for their research into how proteins fold in precise ways in order to do their jobs within a cell.
Jeffrey Friedman of Rockefeller University and the Howard Hughes Medical Institute was awarded a life sciences prize for his research into the science of obesity.
David Julius, of the University of California, San Francisco, received a life sciences prize for his work investigating how pain is processed by the body.
Plus: A special prize in fundamental physics announced in August went to Sergio Ferrara, Daniel Freedman and Peter van Nieuwenhuizen for their development of "supergravity," which combines elements of particle physics and gravity.
6 early career scientists were also awarded $100,000 prizes for their work in physics and math.
Background: The Breakthrough Prizes are in their 8th year. Its sponsors include investor Yuri Milner, Google's Sergey Brin, 23andMe co-founder Anne Wojcicki and Facebook's Mark Zuckerberg.
Go deeper