NBA mulling an investment fund for team equity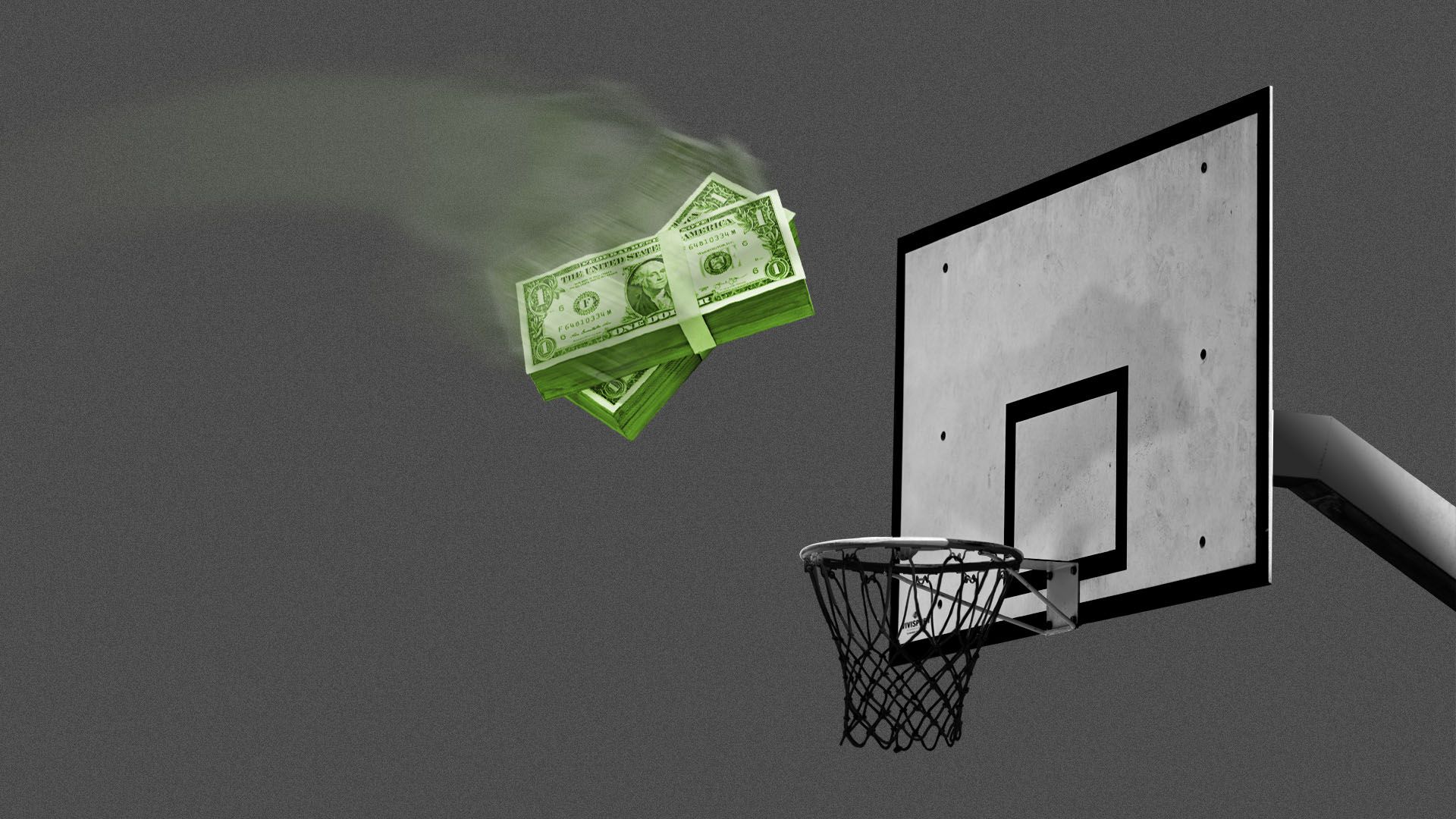 The National Basketball Association is considering the creation of an investment fund that would buy small equity stakes in a portfolio of teams, as first reported yesterday by Bloomberg.
Why it matters: NBA owners are concerned that skyrocketing team prices mean that there's a limited number of individuals who could buy the next teams put up for sale. Or, as one league source put it: "There are only so many Steve Ballmers and Joe Tsais."
This fund could, in theory, help expand the principal buyer pool by assuming some of the new purchase prices. Particularly by introducing institutional investors that have, historically, been shunned by the NBA and other pro sports leagues.
It also would become a way for existing minority owners to exit, if desired. Plus perhaps set more of a market price, as opposed to the current model of "last price + 20%."
For now, the NBA isn't commenting.
Why the NBA? Because private equity sources say basketball is generally viewed as a better investment opportunity than baseball (shrinking attendance), hockey (geographically limited), and football (liabilities). International soccer is the best comp, although the NBA is still viewed as superior because it has capped player costs.
I'm also told that the NBA's plan would be a formalization of an ad hoc process that investment bank Allen & Co. often does for Major League Baseball. I'm still trying to suss out more details of that relationship.
The bottom line: Being a passive sports team owner is really being the person who pays the most for good seats. But owning a portfolio could be appealing for long-term money, and it's only a matter of time before we get a league-managed or third-party fund/marketplace for these interests.
Go deeper: The profound impact of the NBA's nomadic era
Go deeper