North Carolina court strikes down state legislature maps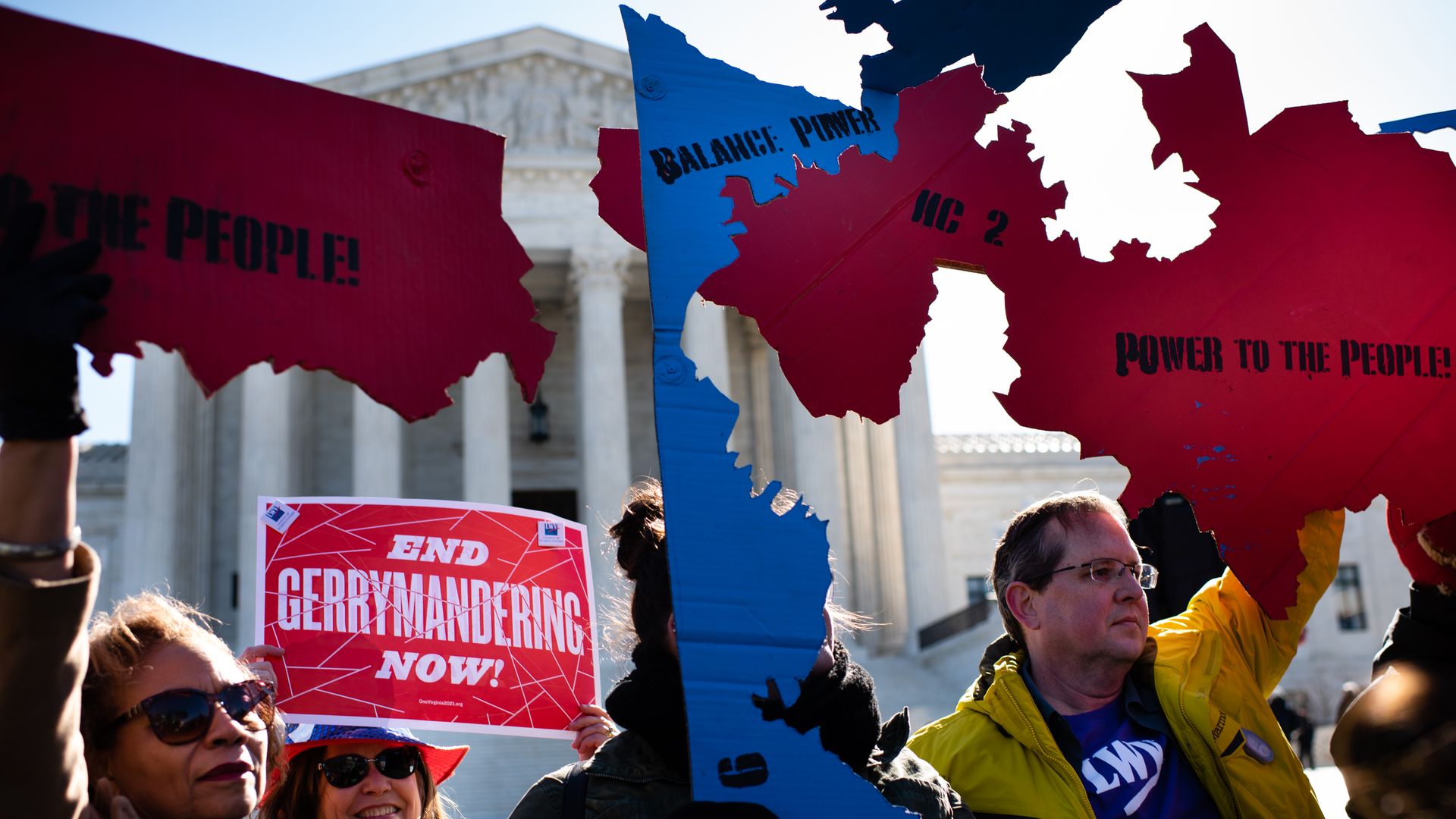 North Carolina lawmakers have until Sept. 18 to redistrict the state, after 3 North Carolina judges ruled on Tuesday that its political maps for the state legislature — redrawn in 2017 — were gerrymandered to the point of being unconstitutional.
What they're saying: "[T]he 2017 Enacted House and Senate Maps are significantly tainted in that they unconstitutionally deprive every citizen of the right to elections for members of the General Assembly conducted freely and honestly to ascertain, fairly and truthfully, the will of the People."
The big picture: Tuesday's ruling could have possible ramifications that extend beyond the state of North Carolina. It could also mark the conclusion of the state's ongoing legal battle over partisan gerrymandering, the News & Observer notes, "since at least one top Republican lawmaker said he doesn't plan to appeal..."
In June, the U.S. Supreme Court considered gerrymandering in another case involving North Carolina's legislative map. In that ruling, the court said cases about partisan gerrymandering are "beyond the reach of the federal courts," serving as a green light for the practice to intensify.
Read the full ruling:
Go deeper: Supreme Court: Partisan gerrymandering "beyond the reach" of federal courts
Editor's note: This story has been corrected to reflect that the court found that North Carolina's state legislature maps were in violation of the state Constitution.
Go deeper