Argentine president leads economy to debt, inflation and mass poverty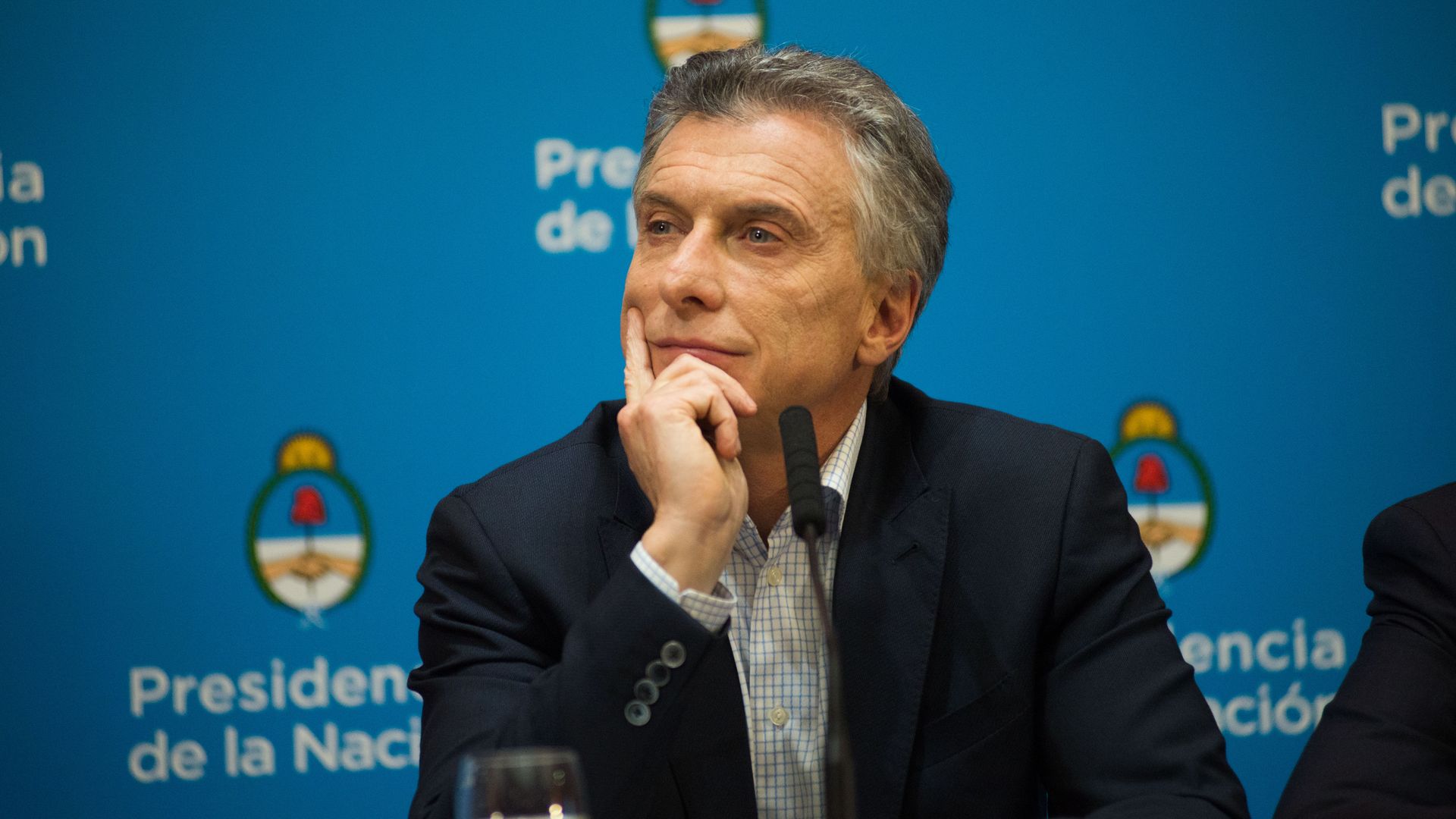 Argentine President Mauricio Macri has essentially returned the country to what it was under former Peronist President Cristina Fernández de Kirchner, just in much worse shape.
The backdrop: Macri came to office as a center-right market pragmatist in 2015 riding a wave of investor enthusiasm and pledging to unleash the economy after years of government intervention, like capital controls, that it had seen under Kirchner.
He issued billions of dollars in new sovereign debt, including a 100-year bond investors at the time said was largely the result of hubris, and is now looking to write off some of that debt in a process his administration has termed "voluntary reprofiling" that's eerily similar to Kirchner's proposals.
During his presidency, inflation has skyrocketed, poverty has increased and the economy has been mired in recession for 3 of his 4 years in office.
The peso, trading at around 13-to-1 with the U.S. dollar when his term began, now trades at around 60-to-1.
What they're saying: "Argentina is in a virtual, hidden default," leading presidential candidate Alberto Fernández said in response to the government's measures and market's reaction.
Last week, ratings agency Fitch concurred, cutting Argentina's debt ratings to RD (restricted default).
Credit default swaps are pricing in more than a 90% chance of a full default within 5 years.
Argentina's sovereign bonds are now trading below 40 cents on the dollar, around the level associated with default.
Go deeper: Argentina's "Macrisis" continues despite its surging stock market
Go deeper