October dates set for 4th round of Democratic primary debates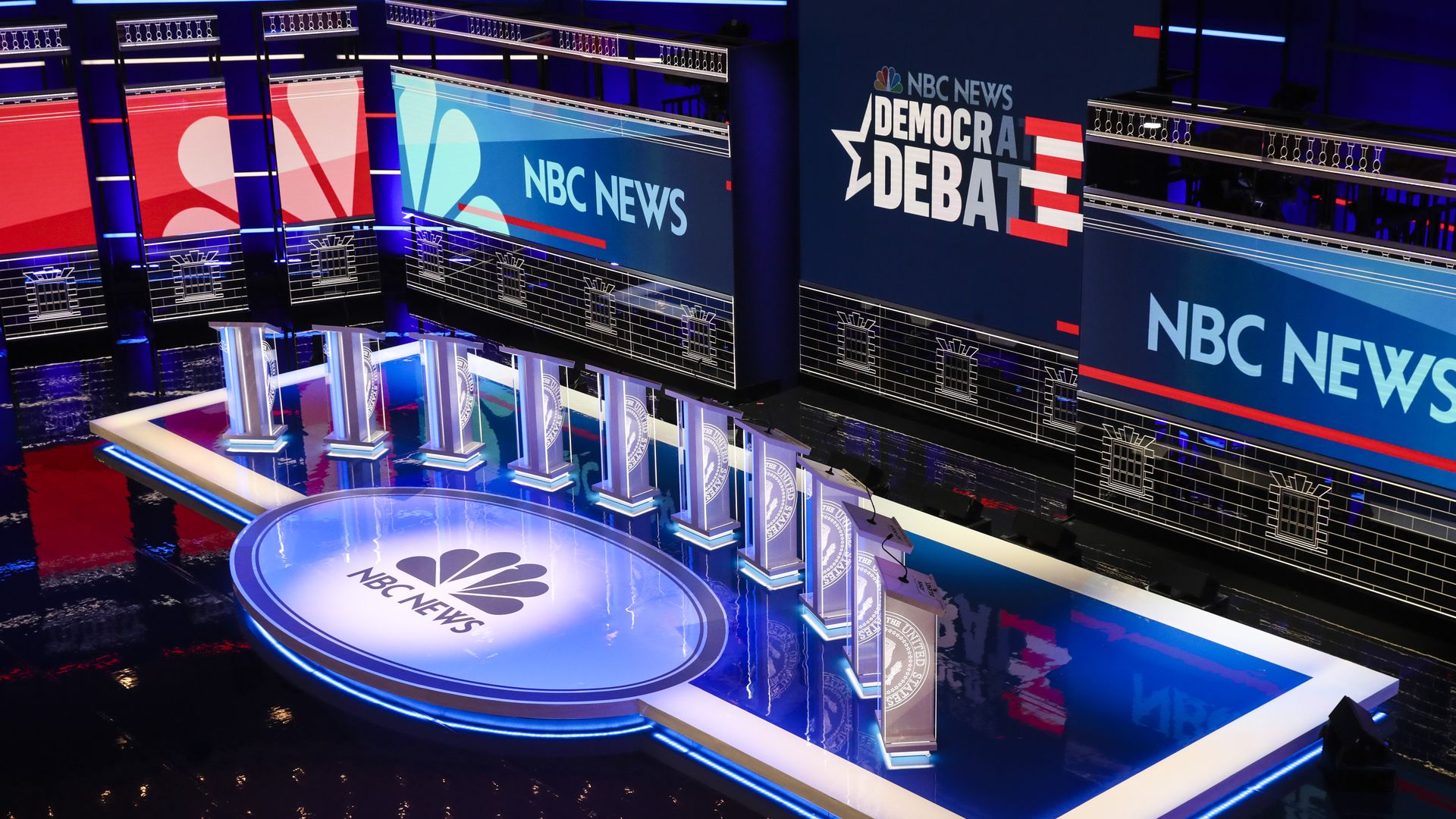 The Democratic National Committee scheduled the 4th Democratic debate nights for Oct. 15-16 in Ohio at a yet-to-be revealed location, per a Politico report.
The big picture: The October debate round has the same qualifying standards as September's: Candidates must poll at 2% in 4 DNC-approved polls and receive donations from 130,000 unique donors. The 10 candidates who made the cut for the September debate, therefore those same contenders immediately qualify October's.
Candidates have until Oct. 1 to qualify and the second night will only happen if more than 10 meet the requirements.
The candidates who did not make the 3rd debate now have an extra month, "meaning the stage is expected to grow," per Politico.
What's next: Media partners and location specifics are expected "in the coming days" per the DNC memo shared with presidential campaign teams.
Go deeper: Here's the final lineup for the September Democratic debate
Go deeper