Trump personal assistant Madeleine Westerhout abruptly resigns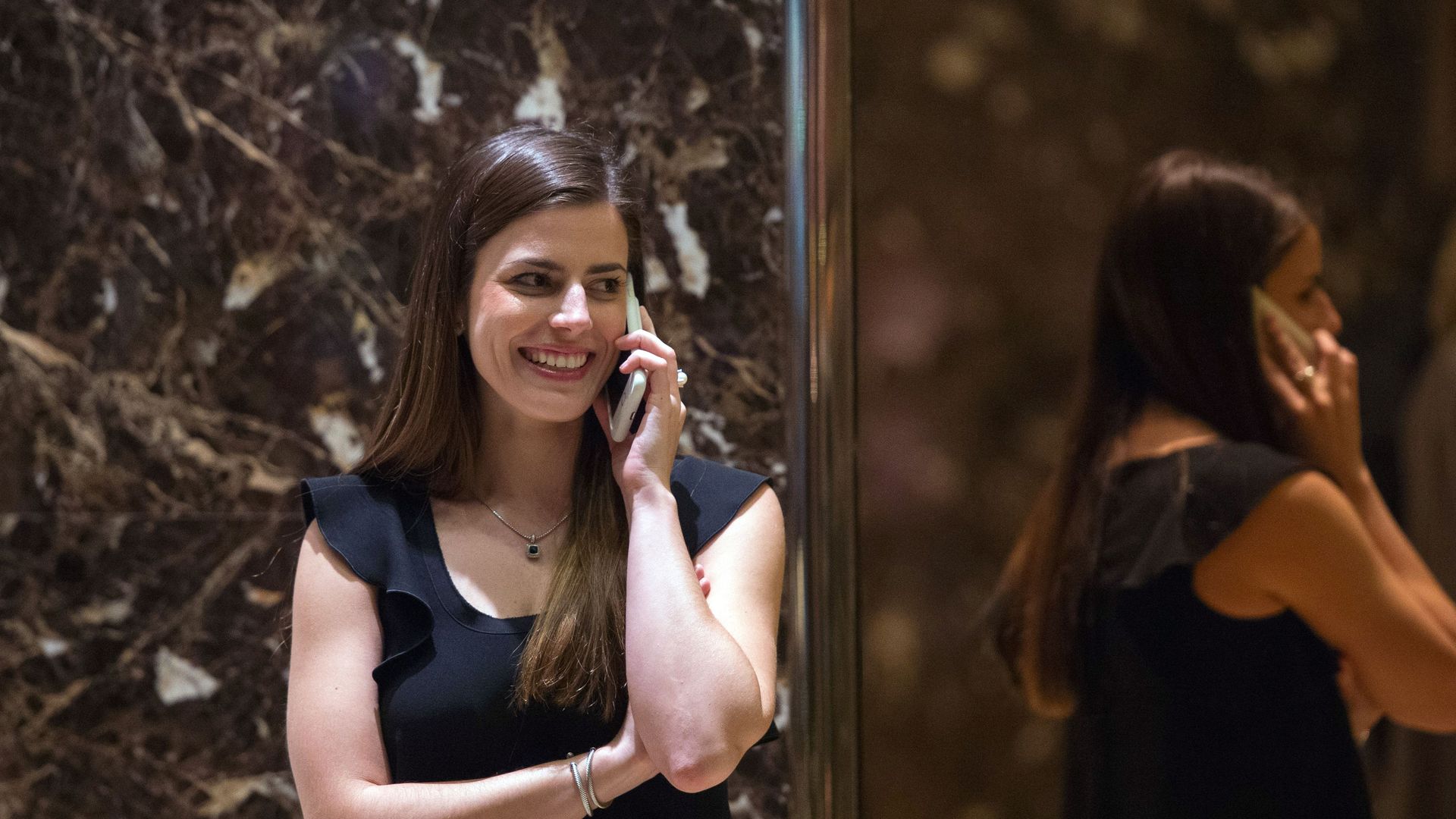 President Trump's longtime personal assistant Madeleine Westerhout suddenly resigned on Thursday, 2 people familiar with her departure told the New York Times.
Catch up quick: Westerhout's resignation came 2 weeks after she told reporters at an off-the-record dinner about "Trump's eating habits, his youngest son, Barron Trump, and his thoughts about the weight and appearance of his daughter Tiffany Trump," the NYT reports, citing current and former administration officials who were told what happened.
"The breach of trust meant immediate action," the NYT reports, adding Westerhout, who has been with Trump since the first day of his presidency, was immediately deemed a "separated employee."
Trump, reportedly "ambivalent" to rumors in the White House following the dinner, "had to be persuaded" on Thursday that Westerhout needed to resign, which she did later that night, per the Times.
The bottom line: Westerhout "was not thought to have signed a nondisclosure agreement," the NYT reports — unlike most of the Trump administration's other officials.
Go deeper