Tech companies vow to spend $90M to keep drivers independent contractors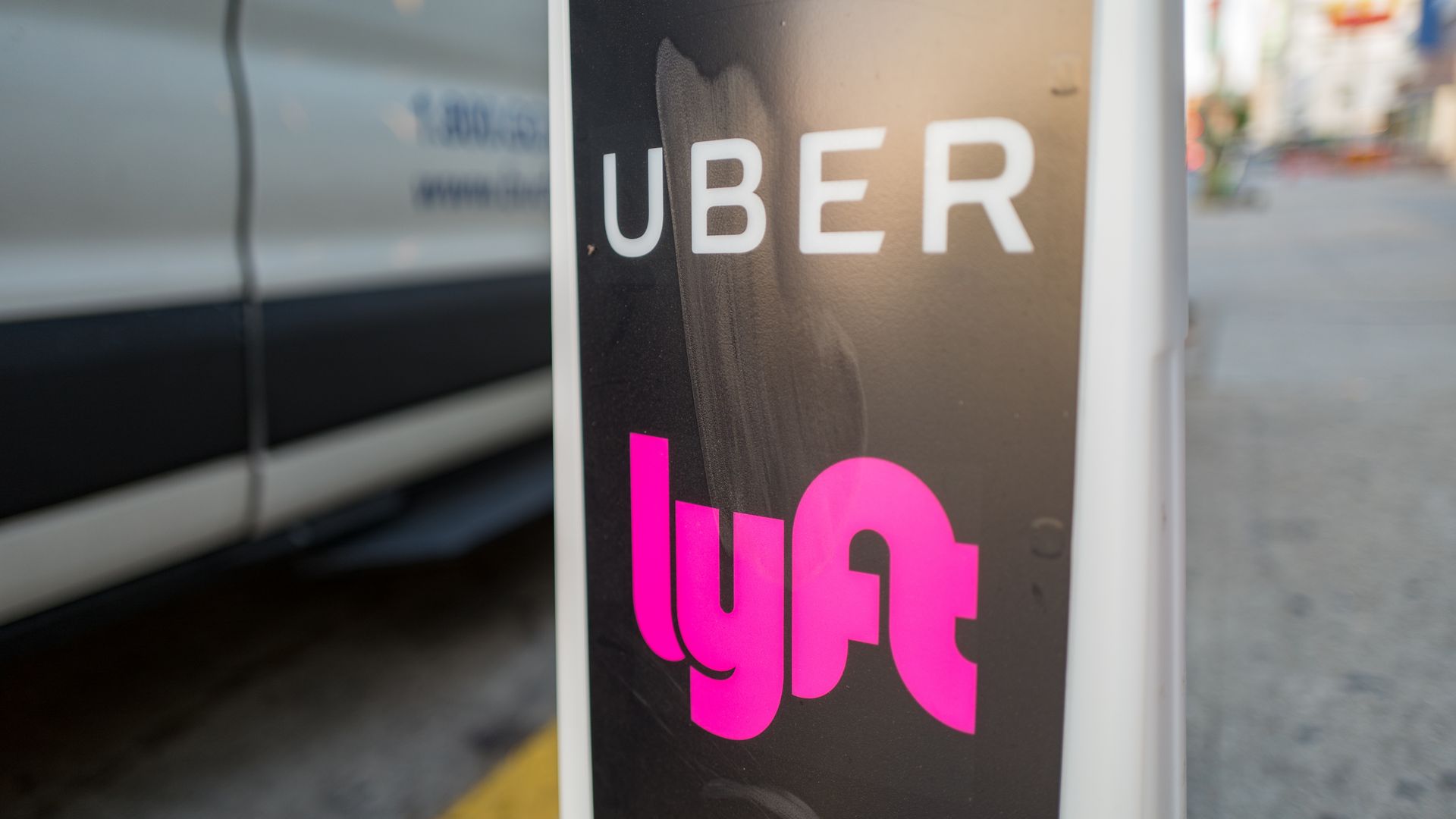 Uber, Lyft and DoorDash are prepared to spend a collective $90 million on a ballot measure, vowing on Thursday to fight a California bill that would force their workers in the state to be treated as employees, rather than independent contractors, the AP reports.
What's happening: The companies are offering $30 million each to counter the state bill with a yet-to-be drafted ballot initiative that would give drivers health benefits, collective bargaining rights and earnings guarantees. Per the New York Times, the tech firms argue that "changing the legal status of their drivers poses a fundamental threat to their businesses."
Details: Uber is offering approximately $21 per hour as minimum wage to its drivers, a "portable benefits fund," and a process where drivers could have "legally recognized influence over decisions that impact their work" through "their own democratic process."
What's next ... As the AP notes, "We will meet the gig companies' absurd political spending with a vigorous worker-led campaign to defeat this measure to ensure working people have the basic job protections and the right to organize a union they deserve under the law," according to Steve Smith, spokesman for the California Labor Federation, which sponsored the bill.
The companies, trying to strike a bargain before the bill comes to a vote in September, would ditch their ballot plan if they could come up with a compromise with Gov. Gavin Newsom and the unions on a bill that provides unique requirements for those who work "gig" jobs.
Go deeper