CDC issues e-cigarette warning after respiratory illness reports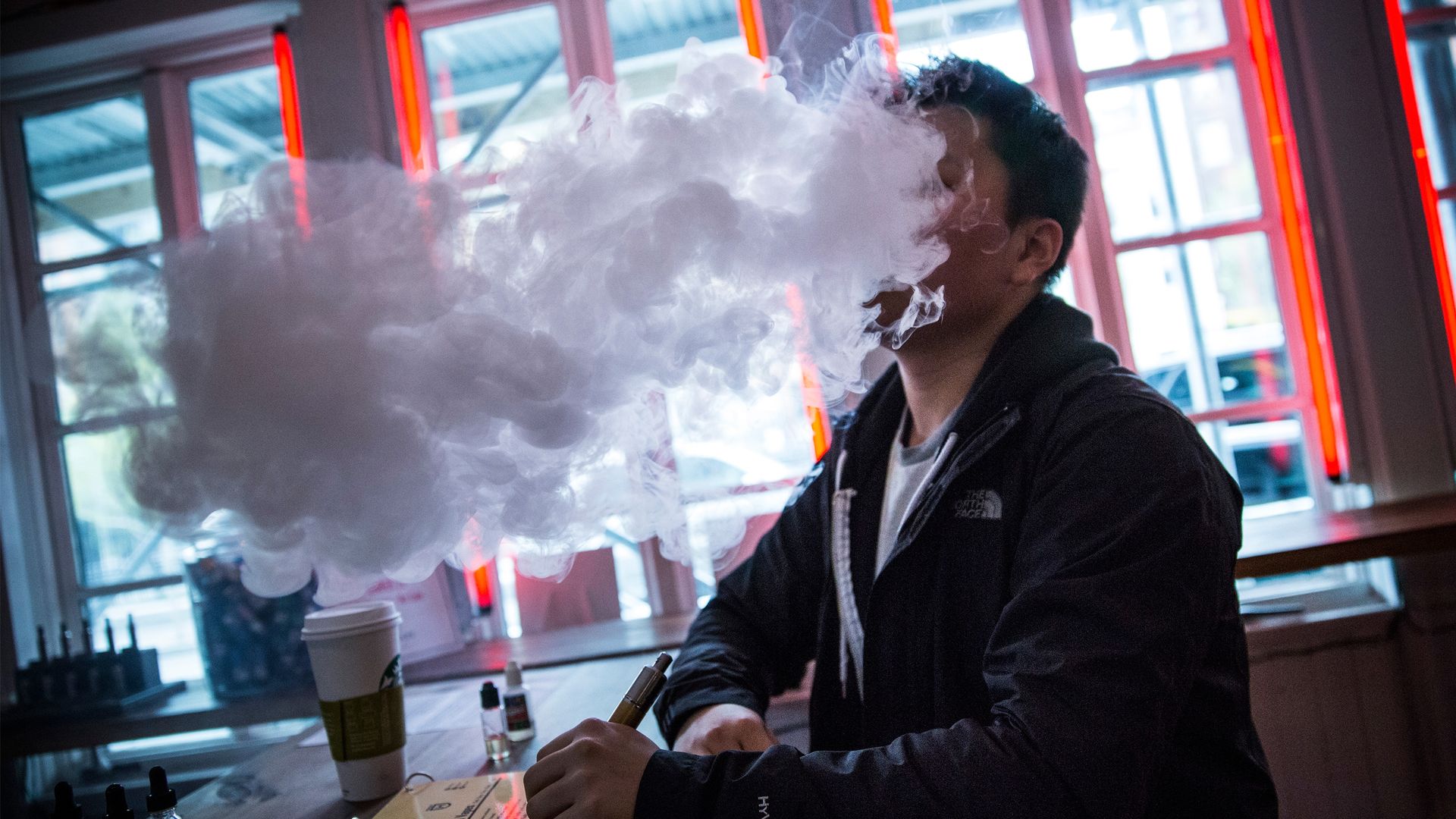 The Centers for Disease Control and Prevention issued a formal warning on Friday against the use of e-cigarettes, recommending users do not buy bootlegged e-cigarettes or modify vaping products or substances, per a press release.
Why it matters: As of Aug. 27, 215 cases of lung illnesses associated with vaping had been reported, along with 1 death related to e-cigarette use, the New York Times reports.
The big picture: The CDC and FDA, along with state officials, are still investigating the incidents, but say young people and pregnant women should not use the products whatsoever.
E-cigarette users are advised to visit a doctor if symptoms develop, per the CDC.
No single common factor ties the reported illnesses together. Some patients say they modified their e-cigarettes to smoke THC or cannabinoids, while other individuals reported they only used e-cigarettes with nicotine.
"I think this is probably going to be associated with illegal products. It's not like the major manufacturers have suddenly changed their ingredients. It's probably something new that has been introduced into the market by an illegal manufacturer, either a new flavor or a new way to emulsify T.H.C. that is causing these injuries."
— Scott Gottlieb, former head of the FDA,
told the New York Times
Go deeper