Rare tensions bubbling between Gulf allies Saudi Arabia and UAE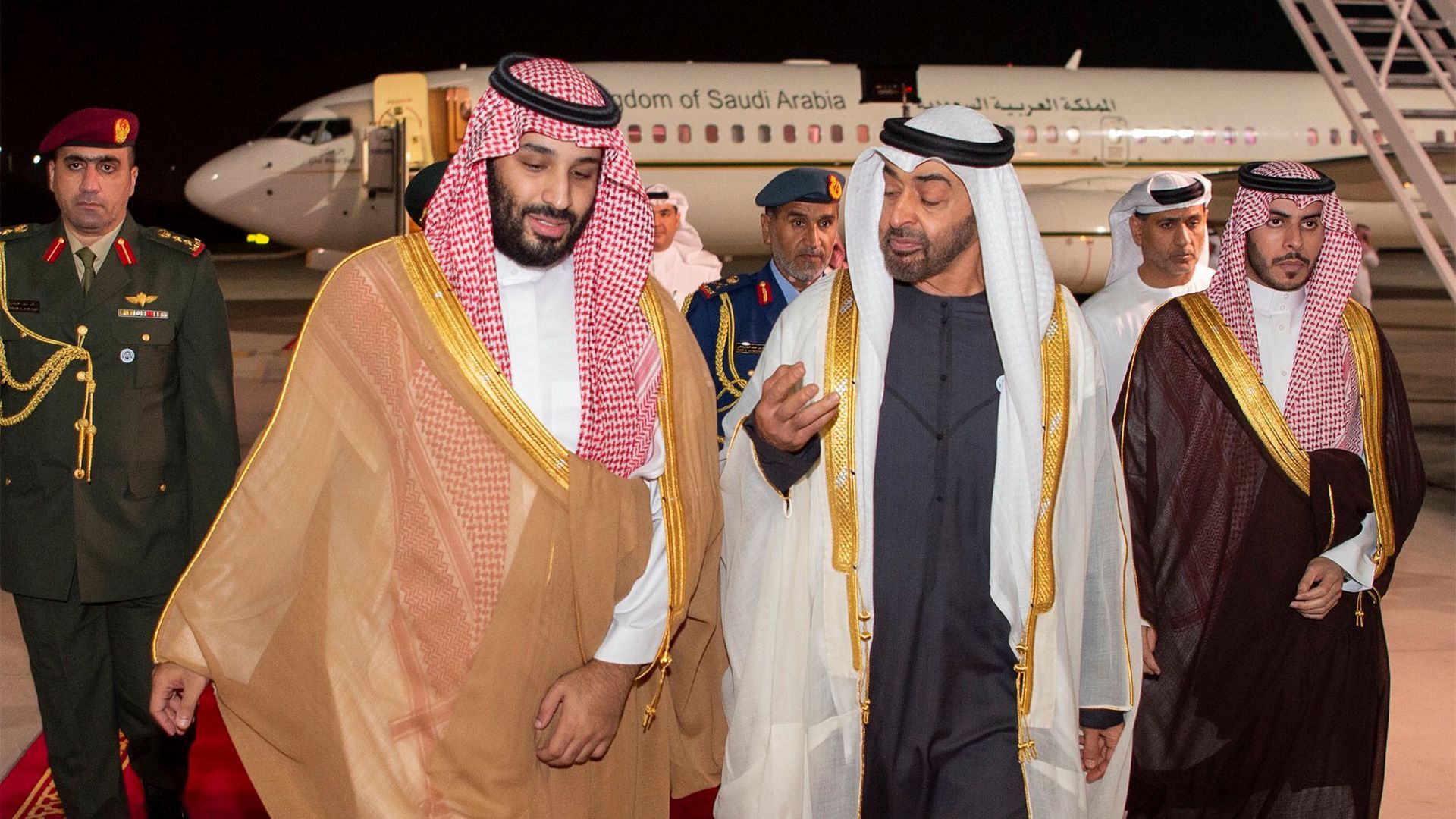 The close alliance between Saudi Arabia and the United Arab Emirates appears to be under rare strain as the two oil-rich monarchies take increasingly divergent approaches to foreign policy, Reuters reports.
Driving the news: The immediate source of tension is the war in Yemen, where the UAE has scaled down its military presence amid a realization that there is "no military solution" to a devastating conflict that has dragged on for 4 years. "The Saudis felt abandoned," a Western diplomat said.
The big picture: A source tells Reuters that the UAE wants to establish itself as the more mature player in the region, especially as Saudi foreign policy grows increasingly "impulsive and interventionist" under Crown Prince Mohammed bin Salman (MBS).
In Washington, where the UAE has an extensive lobbying operation, the country has also sought to distance itself from MBS after the murder of journalist Jamal Khashoggi enraged U.S. lawmakers.
"The UAE wants to be seen as the small country that facilitates peace and stability rather than an appendage to a triumphant expansionist Saudi," the source said.
Why it matters: If the alliance is indeed fracturing, it could have huge reverberations in the Middle East, especially in relation to the Israeli-Palestinian peace process and the Trump administration's "maximum pressure" campaign against Iran.
Go deeper