EPA proposes roll back to Obama-era methane regulations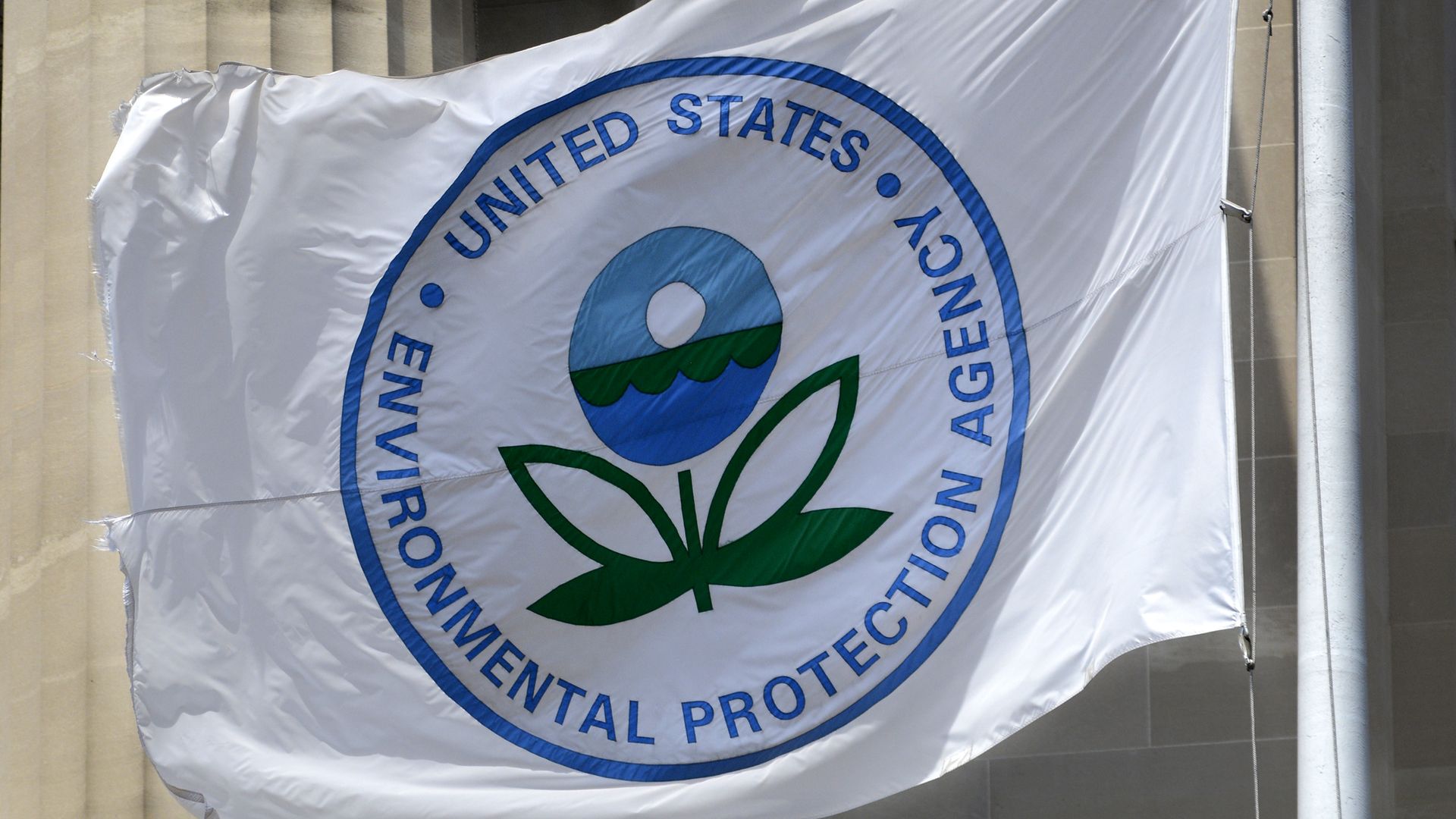 The Environmental Protection Agency proposed new rules Thursday designed to ease Obama-era regulations on methane emissions from the oil and gas business.
Why it matters: Methane is a very potent greenhouse gas. The oil and gas industry is a significant source of emissions from wells plus natural gas pipelines, compressors and other equipment.
But the Trump administration argues there'd be "minimal environmental benefits if [the EPA] were to take the prior path," per an EPA press call on Thursday.
Details: The EPA is "co-proposing two actions":
"In its primary proposal, the agency would remove sources in the transmission and storage segment of the oil and gas industry from regulation," a release reads.
"In an alternative proposal, EPA would rescind the methane emissions limitations without removing from regulation any sources from the transmission and storage segment of the industry."
The intrigue: Oil companies aren't all on the same page. According to the New York Times, the powerful lobbying group American Petroleum Institute praised the forthcoming plan.
But the NYT notes that Shell, ExxonMobil and BP support federal restrictions.
On Thursday's call, an EPA spokesperson said the business community has offered "positive comments from across the board."
What they're saying: Environmental groups are pushing back on the change.
"If EPA manages to finalize and implement this illegal proposal, it will have devastating impacts on our climate for years to come,"
— said Darin Schroeder, an attorney with the Clean Air Task Force
Of note: The EPA stated it expects downward trends in methane emissions to continue despite proposed deregulation.
Go deeper: Exxon asks EPA to regulate methane emissions from oil and gas
Go deeper