A growing wealth gap in English soccer is putting some clubs in danger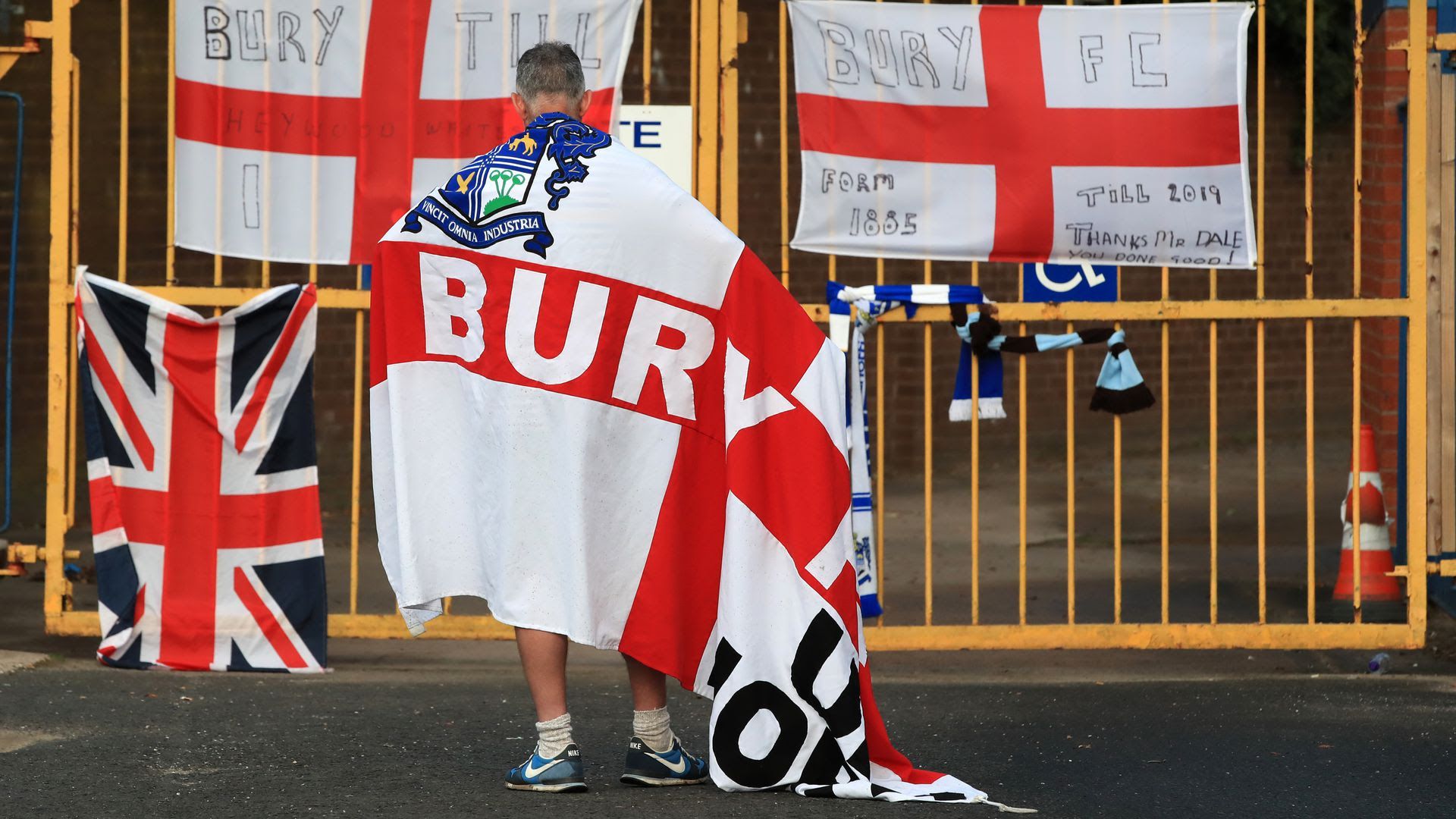 Bury FC — a 134-year-old soccer club near Manchester — was kicked out of the English Football League on Tuesday night after it failed to find a buyer to save it from financial ruin, highlighting the wealth gap between English soccer leagues.
The big picture: "Though Bury is the first club to be expelled since Maidstone in 1992, its demise is not an isolated case today," writes the Wall Street Journal's Joshua Robinson. "Several more clubs around the country, all outside the billionaires' playground that is the Premier League, know they could be next."
Heck, Bolton Wanderers — a 145-year-old club less than 10 miles from Bury — narrowly avoided the same fate yesterday when it completed a last-minute sale.
By the numbers: In 2017-18, the 20 Premier League clubs posted combined revenues of $5.9 billion, per Deloitte. Meanwhile, more than half of the 72 clubs in the three tiers below the Premier League recorded losses.
The bottom line: Some soccer clubs could have a tough road ahead of them as the whole industry "is facing a difficult discussion: do we want a healthy and vibrant pyramid of clubs or a combination of 20 to 40 franchises while the rest wither away? If it's the former, we need a serious long-term plan in place and fast," writes The Telegraph's Andy Holt.
Go deeper: U.S. women's national soccer team generating more game revenue than men since 2015
Go deeper