Startup raises $7.5 million to make strawberry-picking robots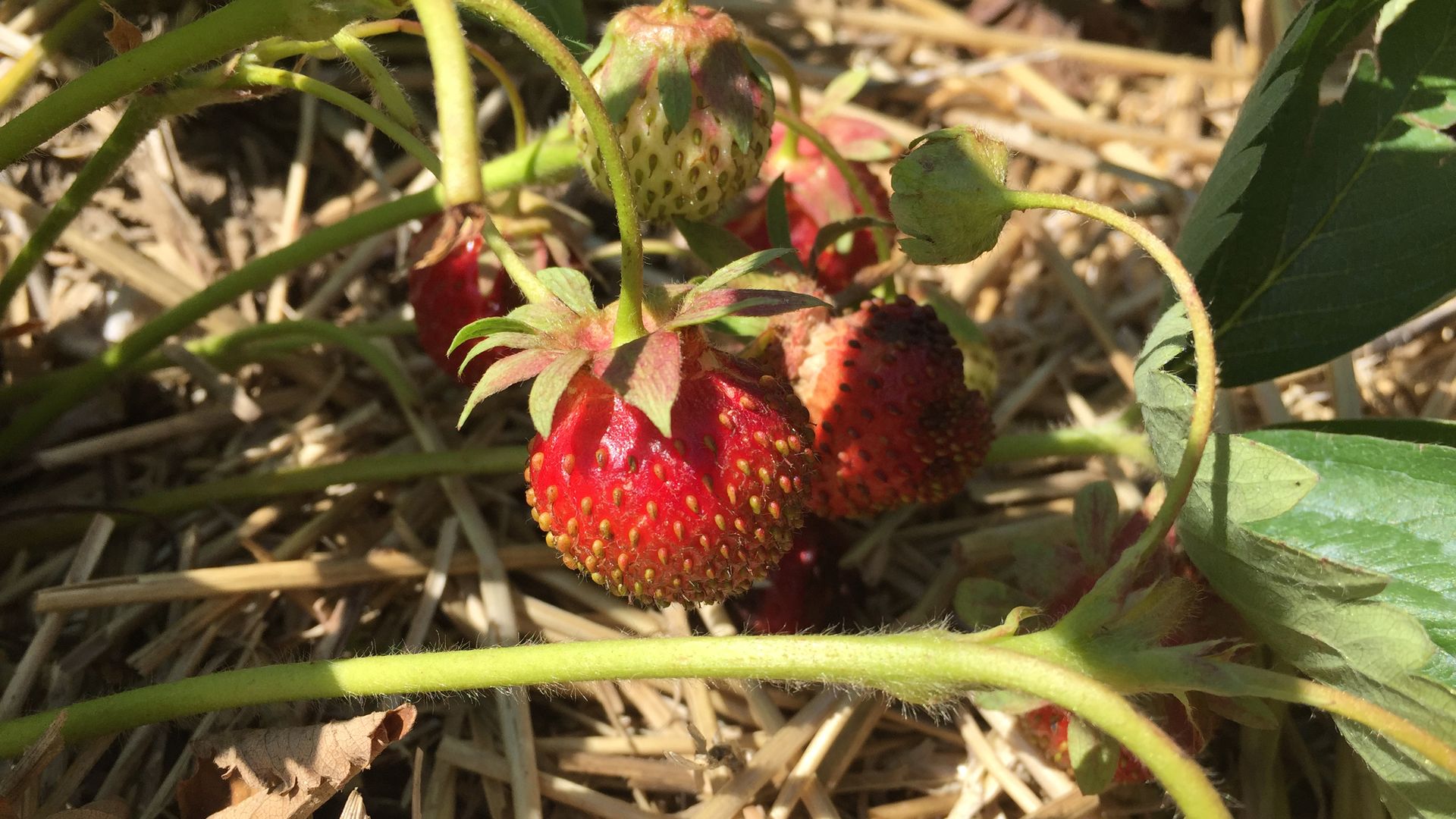 Advanced Farm Technologies, a California developer of strawberry-harvesting robots, today announced $7.5 million in venture capital funding led by Yamaha Motor Ventures & Lab.
Why it matters: Automation is the future of fields, particularly as immigration crackdowns and an array of socio-economic factors have made it much harder for farms to find seasonal workers.
But agricultural robots have struggled to pick ripe berries, given the fragility of the berries and their tendency to hide beneath leaves.
What they're saying: "Berries in winter were a luxury item back [in the mid-1970s]. And that's where we're headed again, unless we can solve our labor problems." said Gary Wishnatzki of Wish Farms, which is working on its own strawberry-picking technology.
Go deeper