Lesser-seen part of the tennis world lacks the glamour of the court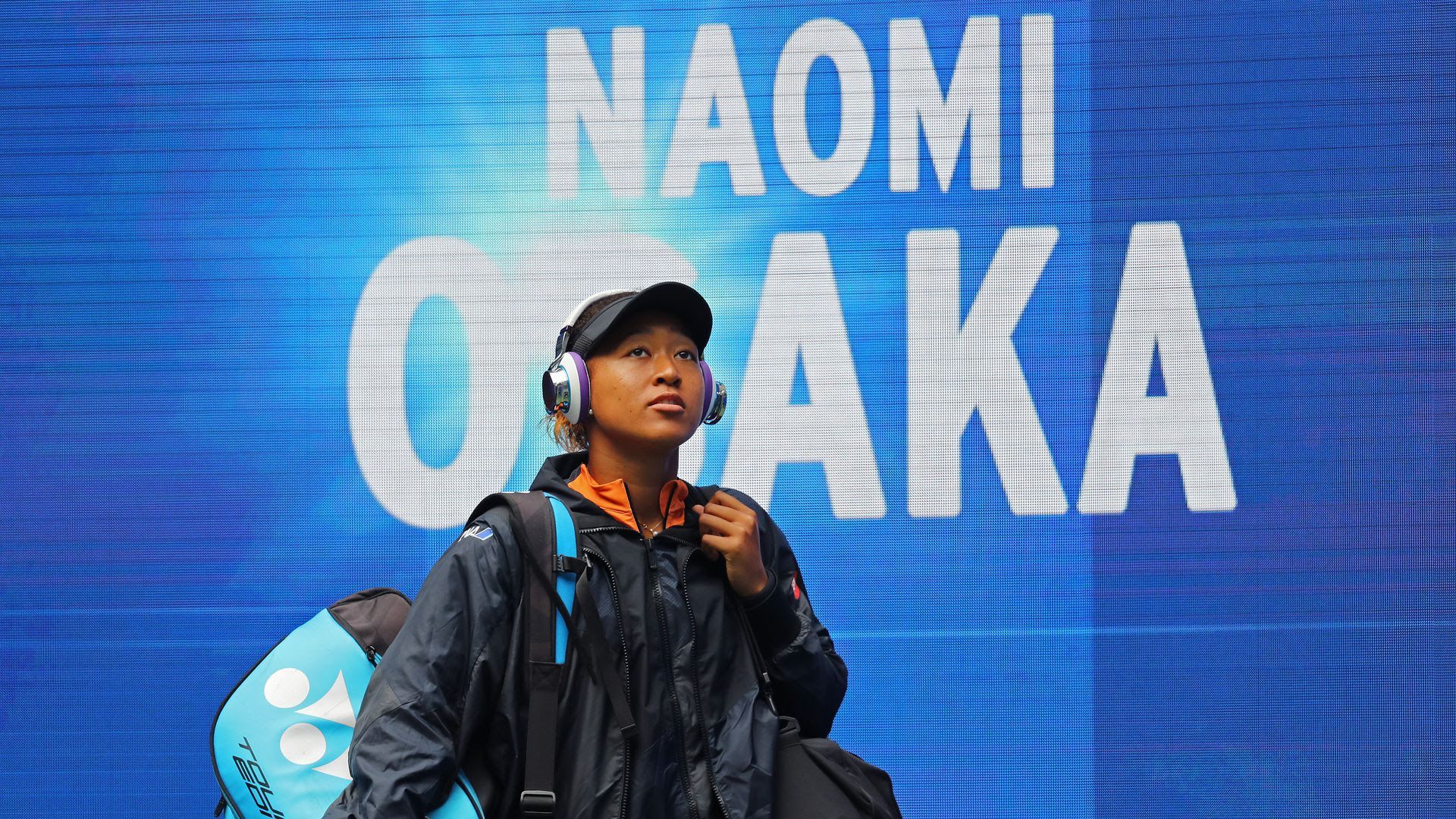 Yesterday at the U.S. Open, Nick Kyrgios put on a show, 15-year-old Coco Gauff won her debut, Naomi Osaka and Rafael Nadal took care of business and Stefanos Tsitsipas said this to an umpire: "Because you're French probably, and you're all weirdos!"
The big picture: That's the side of tennis that we see — world-famous athletes competing on well-maintained courts. But what about the side that we don't see? What about the players far removed from the spotlight, who don't have teams or leagues to cover their expenses?
22-year-old tennis pro Noah Rubin launched an Instagram account called "Behind the Racquet" to shed light on this lesser-seen part of the tennis world.
Inspired by "Humans of New York," Rubin tells the stories of the non-household names who have opened up to him about things like financial pressure and eating disorders.
The bottom line: "Pro tennis can resemble a lopsided joust between the haves and the have-nots, with the best players traveling with entourages aboard private jets, and good chunk of the field trying to break through without going broke," writes Wall Street Journal's Jason Gay.
"This disparity is unlike other major sports. The 100th-best men's soccer or basketball player in the world is usually quite wealthy. A pro men's golfer can be ranked outside the top 100 and still make more than a million dollars a year. Tennis isn't like that."
Adds Rubin: "If you don't have a coach, you're [financially] breaking even probably at 180th, 200th in the world. If you're 250th in the world ... you're probably in the red."
Go deeper... Forbes: The U.S. Open is more lucrative than ever. So why is it so hard for players to make a buck?
Go deeper