Trump reallocates $155 million from FEMA disaster relief to fund ICE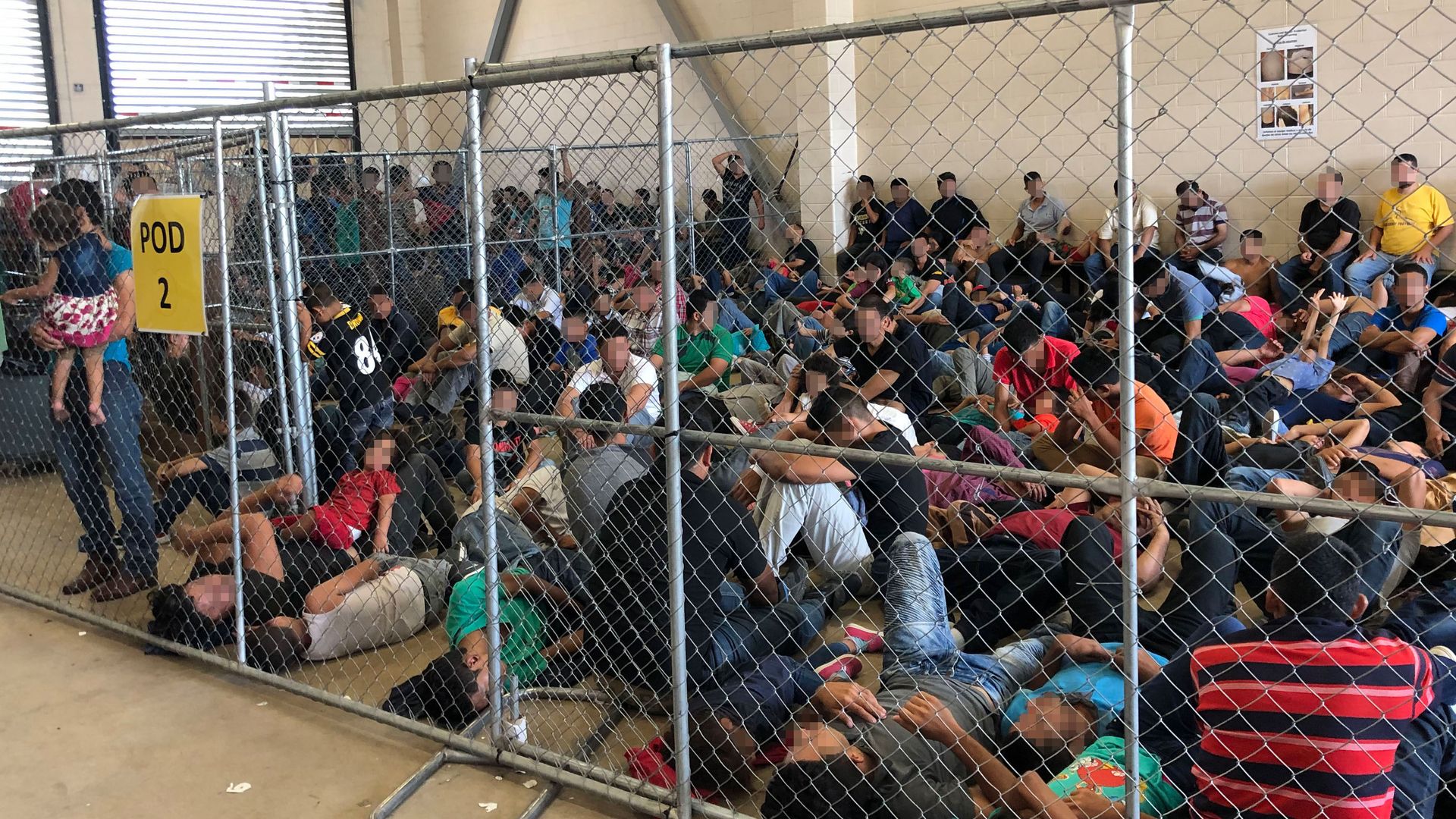 The Trump administration is reallocating $271 million from the Department of Homeland Security's budget, which includes FEMA, "to pay for immigration detention space and temporary hearing locations for asylum-seekers" made to wait in Mexico, NBC reports.
The big picture, via Axios' Stef Kight: The number of immigrants arrested or turned away at the southern border had been steadily climbing to records not seen before, but has been falling for the last 2 months in a row. Prior to her resignation, former DHS Secretary Kirstjen Nielsen said the U.S. immigration system had "come to the point of a system-wide breakdown" in March.
By the numbers: This new $271 million in funding "would allow ICE to detain nearly 50,000 immigrants at one time," per NBC.
$155 million of ICE's new funding will come from FEMA's Disaster Relief Fund, according to a letter sent to DHS by Rep. Lucille Roybal-Allard (D-Calif.).
The other $116 million will come from funds earmarked for areas like Coast Guard operations and aviation security. It will finance almost 6,800 extra beds for detained immigrants.
Flashback: The Trump administration took $9.7 million out of FEMA's budget in 2018 to support ICE and help the agency fund more detention center beds and detain immigrants.
What they're saying: A FEMA spokesperson said that the transfer will leave $447 million in the Disaster Relief Fund, which a review determined "will be sufficient to support operational needs and will not impact ongoing long-term recovery efforts across the country."
FEMA added that the Disaster Relief Fund Majors account, "which provides funding for ongoing recovery efforts, including those supporting communities impacted by the 2017 disasters, has a current balance of approximately $27 billion and is not impacted by the reprogramming."
Go deeper ... Exclusive: DHS data shows growing surge of migrants at the border
Editor's note: This piece has been updated to include a statement from a FEMA spokesperson.
Go deeper