Israel-Iran tensions could threaten prospects for Trump-Rouhani meeting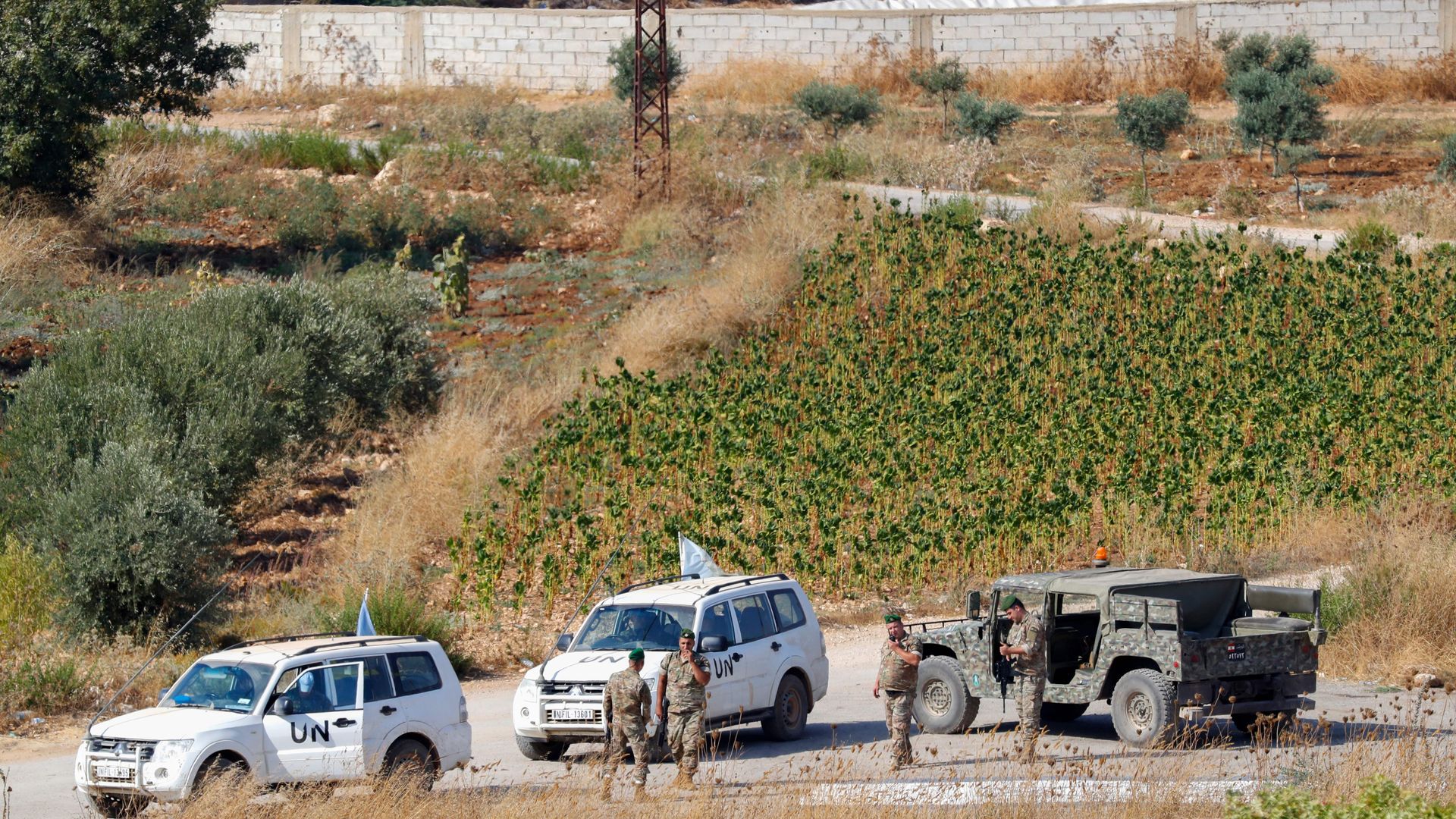 In the midst of French efforts to de-escalate tensions between Tehran and Washington at the G7 summit in Biarritz, the conflict between Israel and Iran may have entered a dangerous new stage.
Why it matters: French President Emmanuel Macron is seeking to ease tensions between the U.S. and Iran and arrange a meeting between President Trump and Iranian President Hassan Rouhani in the coming weeks. But an Israeli-Iranian blow up could tank the prospects for any of this.
Context: Israel has carried out hundreds of airstrikes against Iranian and Iran-linked targets in Syria for years, motivated by concerns that Iran-backed forces could set up near the armistice line on the Golan Heights, and that Iran has been transferring high-precision weapons to its local allies, including Hezbollah.
What's happening: In an operation in Aqraba, Syria, last week, Israel destroyed what it called "killer drones" that it said Iran was going to use to attack.
Between the lines: Previous escalations between Iran and Israel in Syria have been contained. Israeli strikes have rarely elicited significant responses, and if they did, Israel retaliated with major military actions — like Operation House of Cards in May 2018, which swiftly ended that particular episode of escalation.
The bottom line: The current escalation is drawing in a far wider range of actors and is hitting closer to Iran's core interests, making it that much more difficult to prevent, contain or control.
Robert Malley is president & CEO of the International Crisis Group. Naysan Rafati is Crisis Group's Iran analyst.
Go deeper