Iran's president open to talks with U.S. but not a "photo-op" for Trump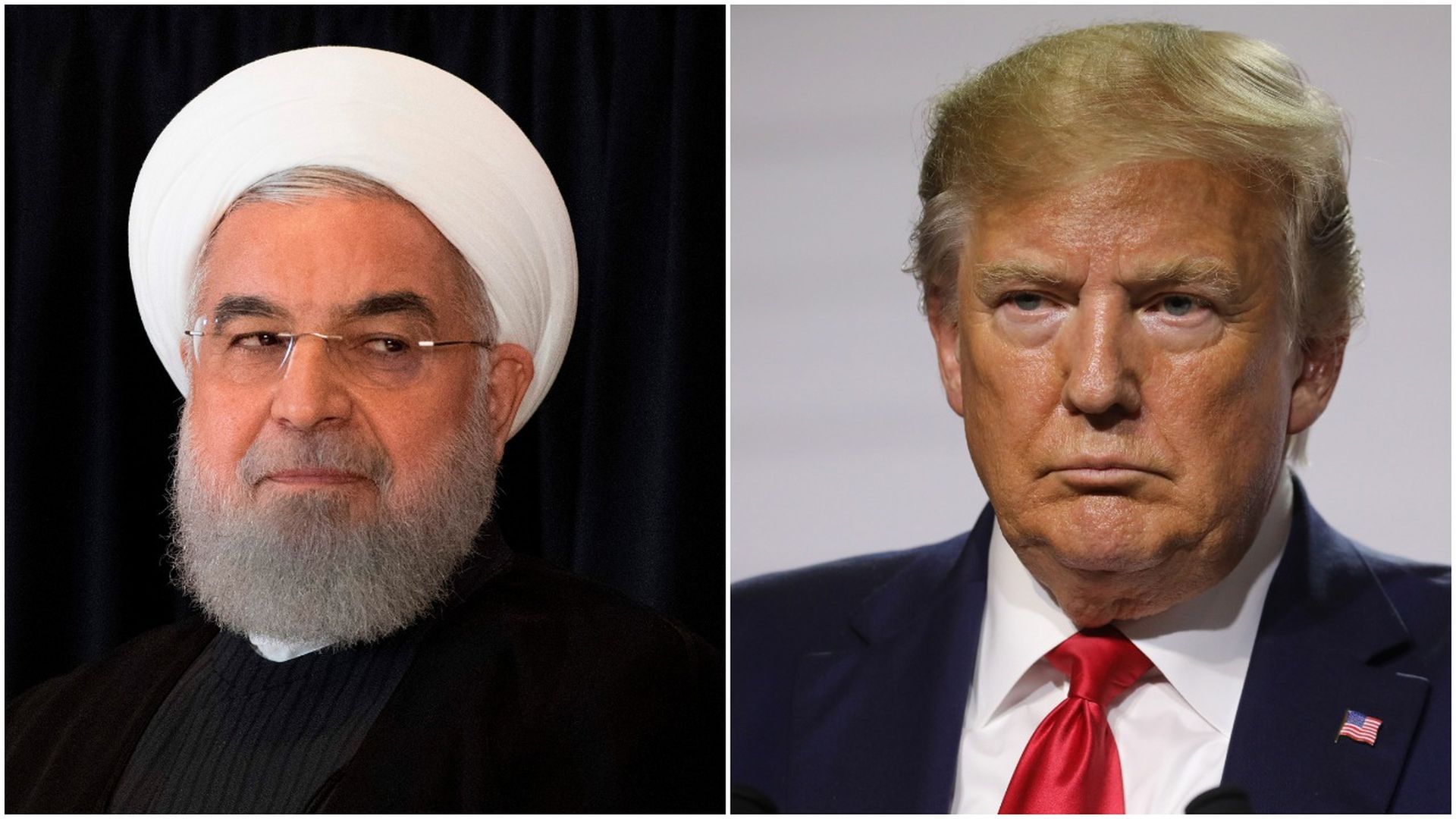 Iranian President Hassan Rouhani says he's open to meeting with President Trump, but only if crippling U.S. sanctions are lifted first, reports AP.
Why it matters: The statement comes a day after French President Emmanuel Macron said at the G7 that he plans to arrange a meeting between the two leaders in the coming weeks. Rouhani yesterday expressed interest in meeting Trump, but returned today to the insistence that the U.S. remove its crippling economic sanctions if it wants to de-escalate tensions.
"If someone intends to make it as just a photo op with Rouhani, that is not possible. If I knew that going to a meeting and visiting a person would help my country's development and resolve the problems of the people, I would not miss it"
— Rouhani
The big picture: At his press conference with Macron, Trump said there's a "good chance"' he and Rouhani would meet soon, but didn't mention lifting sanctions. His "maximum pressure" Iran policy has received international criticism as European countries work to salvage the 2015 Iran Nuclear Deal.
What's next: If Trump and Rouhani do meet, it'll be the first face-to-face meeting between an Iranian and American president since the Iran hostage crisis nearly 40 years ago, per the New York Times. Barack Obama spoke with Rouhani by phone in 2013.
Go deeper