Trump's call for companies to leave China is easier said than done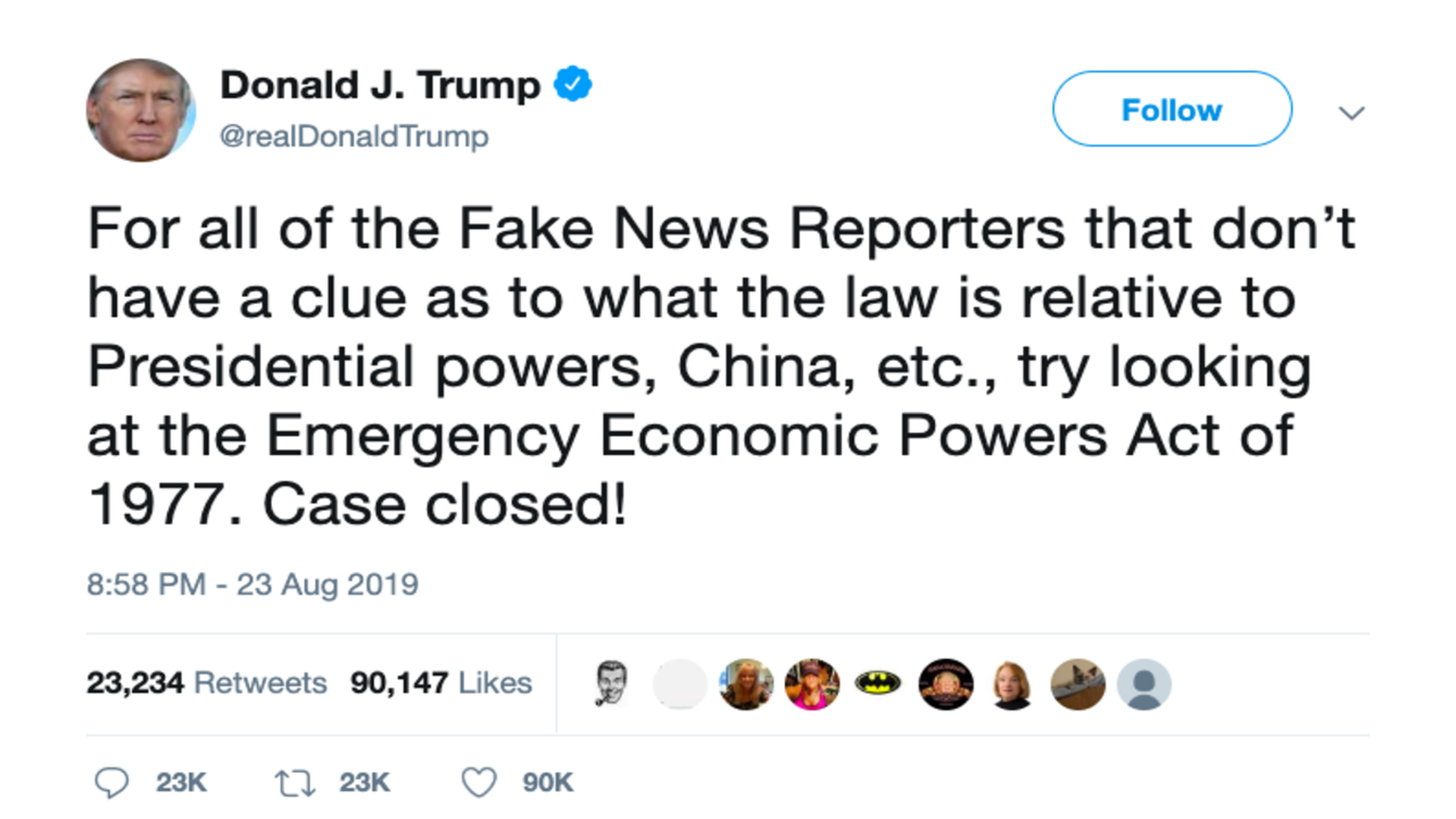 President Trump may be serious about trying to push U.S. companies out of China, but businesses have already seen that getting out is easier said than done.
Driving the news: In renewing his call for companies to leave China in recent tweets, Trump cited the International Emergency Economic Powers Act of 1977, a law that was passed to allow a president to isolate rogue or criminal regimes.
It has been used mainly to combat state-sponsored terrorists, drug traffickers and "pariah states like Iran, Syria and North Korea," the New York Times notes.
What's happening: U.S. companies have been trying to move out of China to avoid the tariffs, but China has simply cornered too many markets. Firms have been setting up shop in China for 3 decades and megacompanies like Boeing, Apple, Intel and Nvidia generate major chunks of their revenue there.
China also has developed a pipeline of engineers, data scientists and other specialists that is unrivaled even by developed countries like the U.S. and Western Europe.
Combined with its size and growing middle class, it's not a market that companies can just leave.
Be smart: Some manufacturers have tried moving to Vietnam but have been stymied by a lack of specialized supply chains and Vietnam's tightening labor market, WSJ's Niharika Mandhana writes.
"You can't just shift your business to Vietnam and expect to find what you're looking for," Wing Xu, operations director for Omnidex Group, which helps make products for U.S-based McLanahan Corp., told Mandhana.
Go deeper