Toxic ash at risk of spreading as Trump's EPA seeks to dismantle protections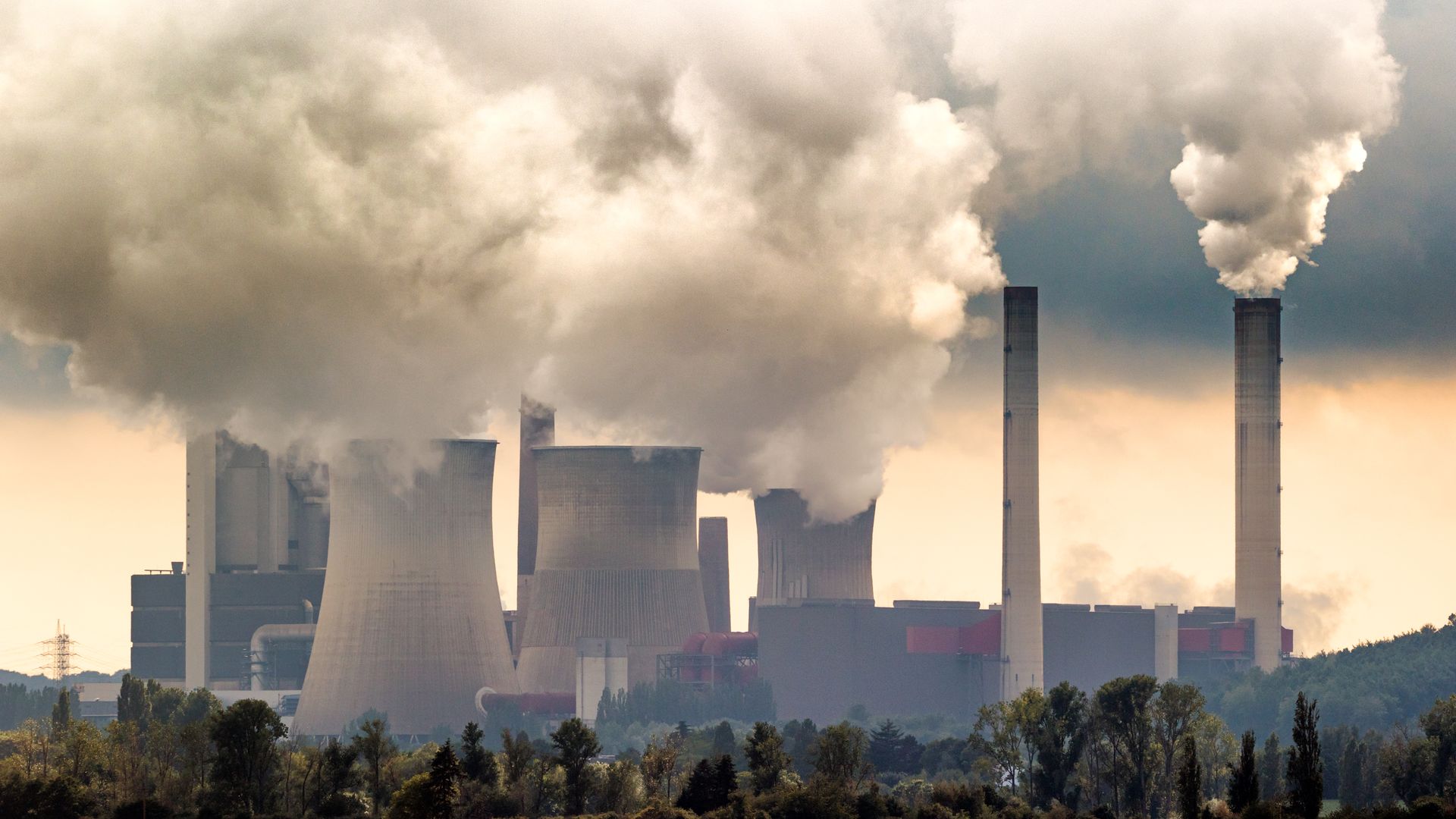 An analysis from Politico found that over 100 sites storing toxic ash from coal-burning power plants are located in areas that federal emergency managers warn have a high risk of flooding.
Why it matters: Coal ash is a multibillion-dollar liability, and scientists warn that increased rain brought on by a warming climate could worsen the threat by spreading the substance into neighboring communities. The findings come as the Trump administration is looking to reverse an Obama-era regulation seeking to prevent coal-ash disasters.
Toxins in coal ash such as lead, arsenic, mercury and other contaminants have the potential to cause severe illnesses, including neurological damage and cancer. Officials have also warned that government-sanctioned flood maps already likely understate the potential of deluges in most of the U.S.
The trouble goes further, Politico notes: "Scientists say the heavier rains expected to come from a warming planet also threaten to bring a more hidden peril — rising water tables that seep into the ash impoundments, contaminating groundwater used for agriculture and drinking."
Between the lines: An Obama-era regulation limited eligible locations for storage, required utilities to track groundwater pollution near sites and provided incentives for utilities to install protective liners in their storage ponds. The Environmental Protection Agency under Trump is now moving to weaken regulations, including by "letting states waive some cleanup requirements, exclude certain contaminants from pollution programs and suspend groundwater monitoring," per Politico.
But, but, but: Scientists and environmentalists note that even the Obama regulations didn't fully address climate change's role in the toxic waste threat.
Go deeper: Trump's EPA swaps Obama's biggest climate policy for narrow rule
Go deeper