Virginia marks 400 years since arrival of first African slave ship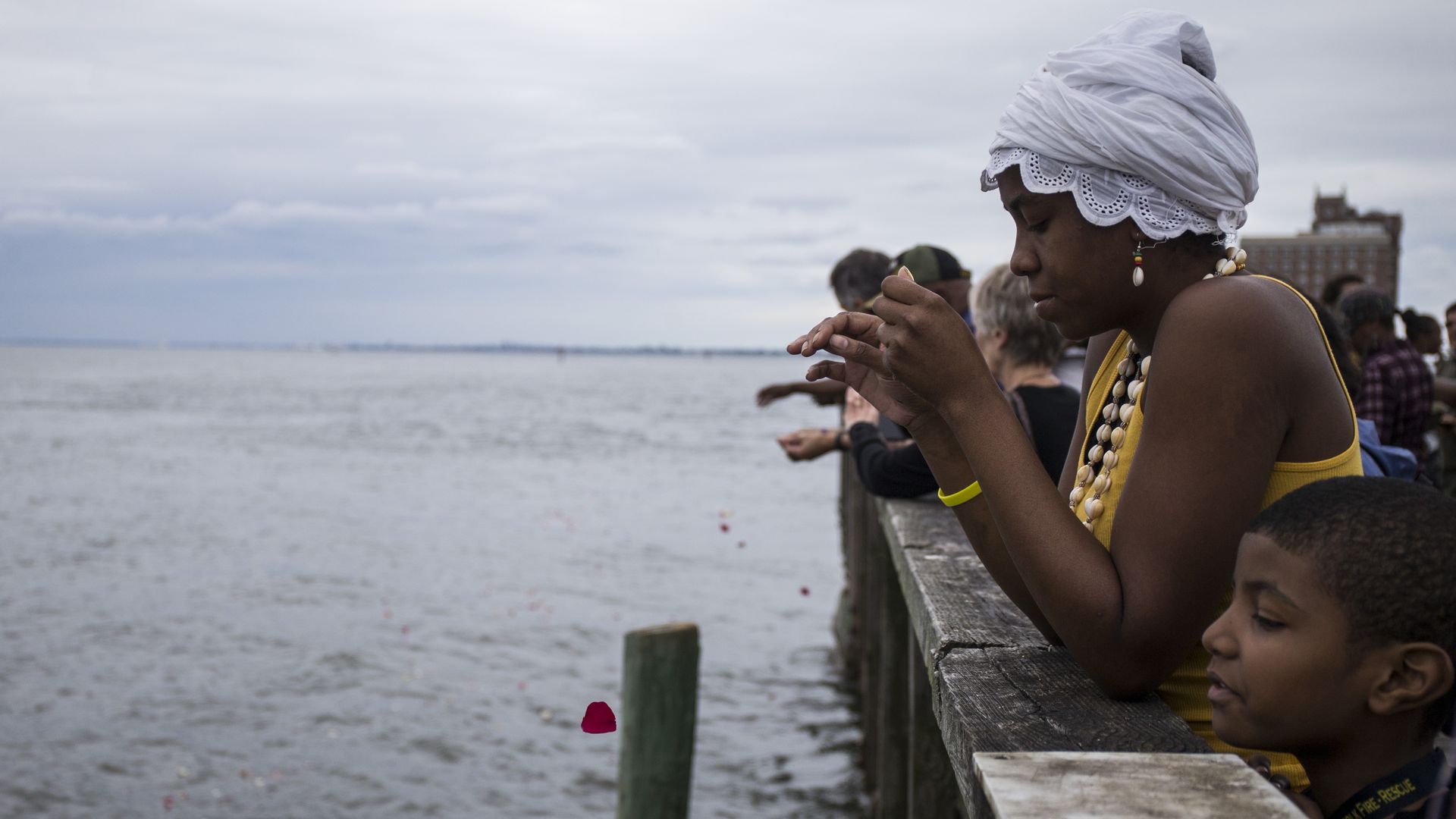 Virginia Gov. Ralph Northam (D) signed Saturday an order to review educational standards for teaching black history, as the state marks the 400th anniversary of the arrival of enslaved Africans to the region with a series of events this weekend.
Why it matters: The arrival of a ship carrying "20 and odd" Africans from Angola to what was then the British colony of Jamestown, Virginia, in 1619 is considered a pivotal point in what became a system of race-based slavery, per AP. The commemorations come at a time when white nationalism is a growing danger in the U.S.
The big picture: Northam said as he announced the review at the 2019 African Landing Commemorative Ceremony at Chesapeake Bay in Hampton, "We are a state that for too long has told a false story of ourselves." He said action must be taken to address such issues.
Rep. Karen Bass (D-Calif.), who chairs the Congressional Black Caucus and attended the event, told AP it was important to hear the truth about the nation's past, "not just the parts that make us feel good, but the difficult parts as well."
In his speech, Northam — who was embroiled in a blackface photo scandal this year— said he had confronted "some painful truths" after meeting with Virginians over the past several months to listen to views about inequities that still exist — including his own "incomplete understanding regarding race and equity."
Go deeper: 2020 Democrats propose new approaches to slavery reparations
Go deeper