1,200 new fires identified in Amazon region this week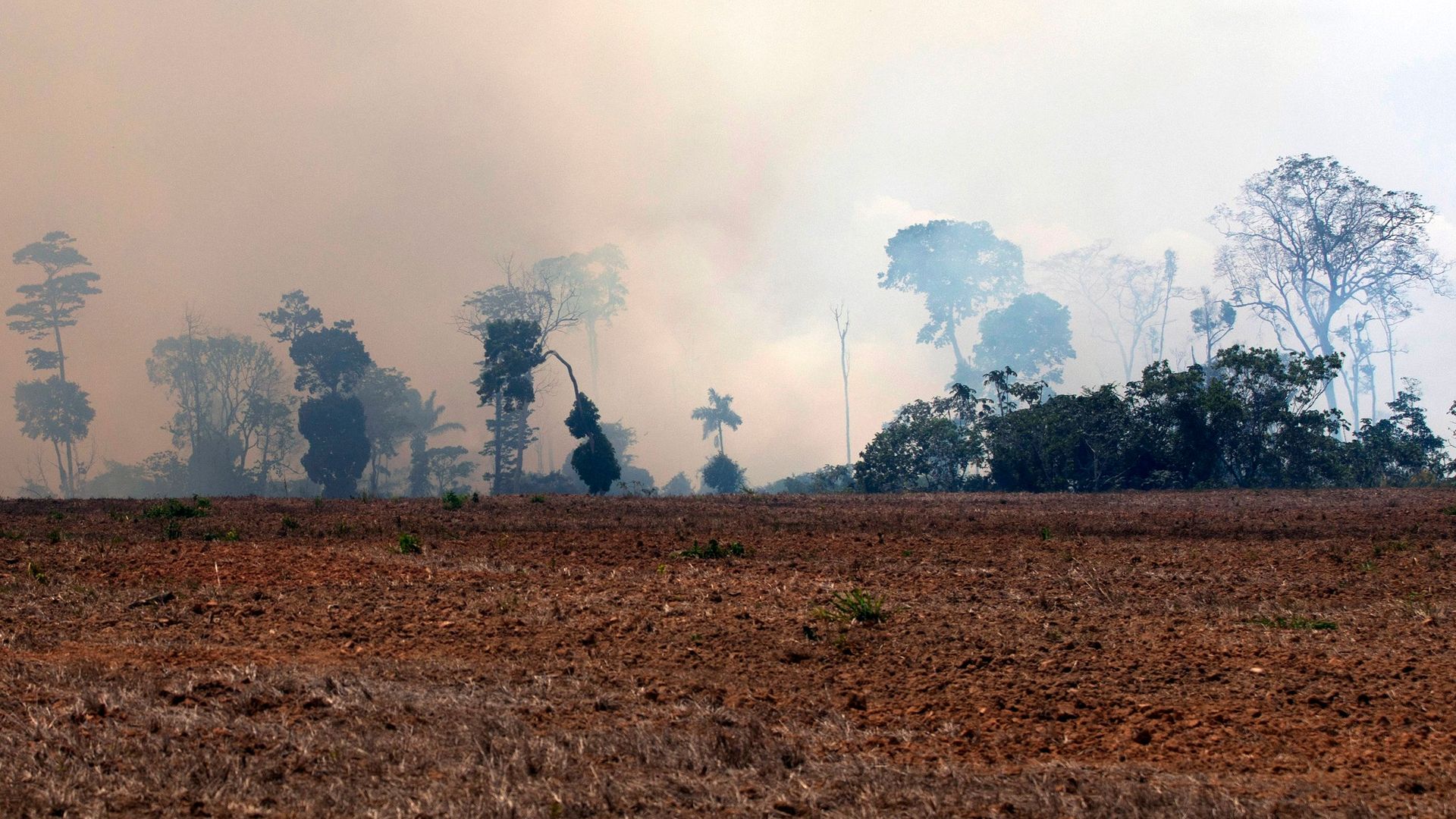 Some 1,200 new fires have been identified burning in the Amazon Rainforest region this week, Brazil's National Institute for Space Research (INPE) reported Saturday.
By the numbers: There have been 40,341 fires in the Amazon this year, per the New York Times. More than 1,330 square miles burned in the first 7 months of 2019. The largest swaths of the Amazon rainforest, in Brazil and Peru, are burning at the highest rates since records began in 2013 — a rise of 84% compared to the same period last year, according to INPE.
The big picture: Brazil began deploying 44,000 troops on Saturday to fight fires across the region, amid anti-government protests and global condemnation, with 6 states requesting military assistance, according to Al Jazeera.
The new fires were ignited Thursday and Friday, according to the official data.
The Colorado-based Global SuperTanker sent its Boeing 747-400 firefighting plane to Bolivia on Friday to help fight fires over Bolivia's portion of the rainforest, CNN reports.
Go deeper: Earth's lungs are burning
Go deeper