XFL 2.0 unveils teams and logos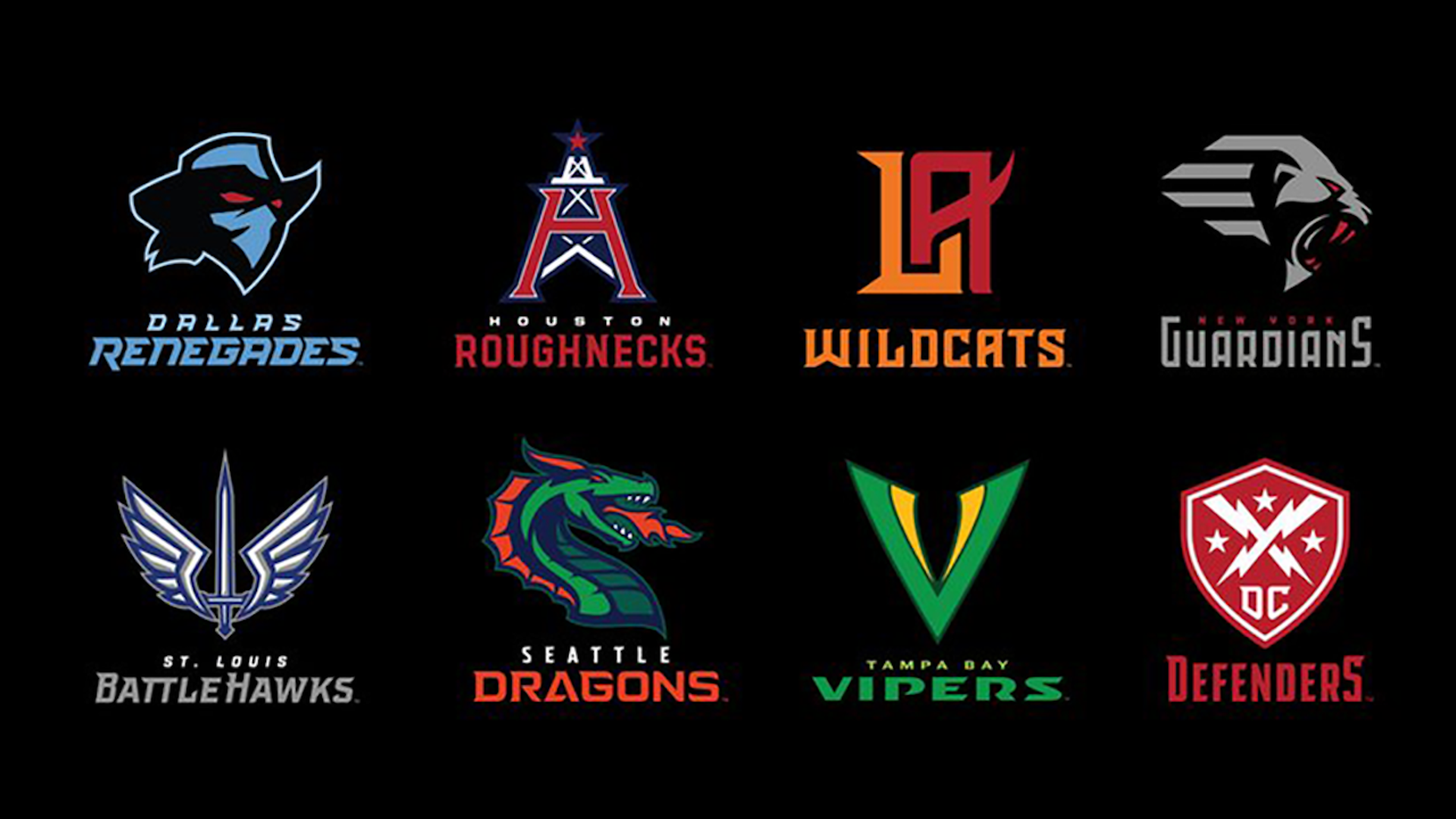 In January 2018, Vince McMahon had a new business idea. Rather, he an old business idea … again. A year and a half later, the XFL 2.0 is hurtling towards its February 2020 launch — and yesterday, the league unveiled its teams and logos.
What's next: The league opens on Feb. 8 — the weekend after the Super Bowl — and the regular season will span 10 weeks through April 12. Two playoff games are scheduled for April 18 and 19, with the championship game on April 26.
The teams:
Dallas Renegades (Coach/GM: Oklahoma legend Bob Stoops)
Houston Roughnecks (Former SMU head coach June Jones)
Los Angeles Wildcats (Former Packers assistant head coach Winston Moss)
New York Guardians (Former Giants OC Kevin Gilbride)
St. Louis BattleHawks (Former Bengals TE coach Jonathan Hayes)
Seattle Dragons (Former Redskins head coach Jim Zorn)
Tampa Bay Vipers (Former Bears coach Marc Trestman)
D.C. Defenders (Former Michigan OC Pep Hamilton)
ICYMI: Last week, the XFL announced its first signed QB: former Oklahoma star and Steelers backup Landry Jones. The league will sign seven more QBs and teams will pick one prior to the October draft. (My money's on Bob Stoops grabbing his former pupil.)
Go deeper: A second-chance league and its not-my-first-rodeo commish (SI)
Go deeper