Private equity giant Apollo wants to consolidate local TV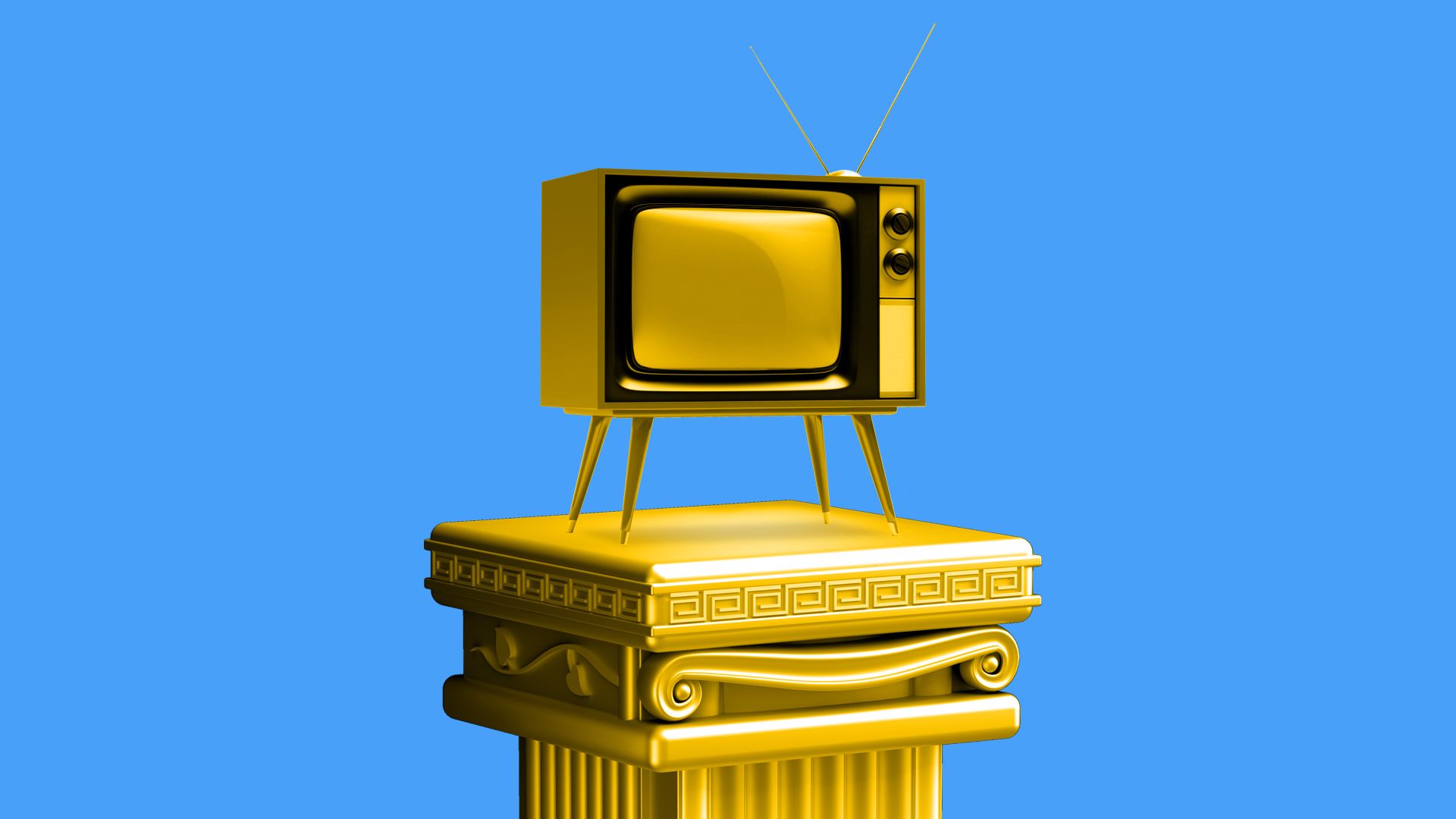 Apollo Global Management, one of the world's largest buyout firms, believes there's more than just a puff left on the local TV cigar, despite widespread conventional wisdom that the value has been snuffed out.
Why it matters: Apollo could soon become one of America's most influential news broadcasters, even though few Americans know its name.
In the news:
Apollo has held talks to buy select broadcast assets from Tegna, after being rebuffed in a February takeover attempt.
Earlier this year it agreed to buy a portfolio of local stations from Cox Media Group, and another portfolio from Northwest Broadcasting Group.
It also bid, but lost, on a divestiture by Nexstar. But some of that ultimately went to Tegna, so could still wind up in Apollo's hands.
A source familiar with the situation says Apollo views this all as a "coupon-clipping" consolidation play.
It believes the price discounts have been artificially deepened by attention given to cord-cutting. Internally, it references the continued strength of RedBox, which has managed to survive the streaming service onslaught.
It also sees no reason for a near-term reversal in retransmission fee growth, which it believes can offset subscriber loss for at least the next several years.
Apollo views local TV as a distinct business from local radio and, certainly, from local newspapers. But it clearly has a thematic affinity for all three.
The Cox deal included some radio stations, and Apollo's credit arm just provided a massive loan for the GateHouse-Gannett merger (after first kicking the tires on Gannett itself). Plus, several years back, Apollo tried to buy Digital First Media.
Go deeper