Overstock CEO resigns due to romantic involvement with Russian agent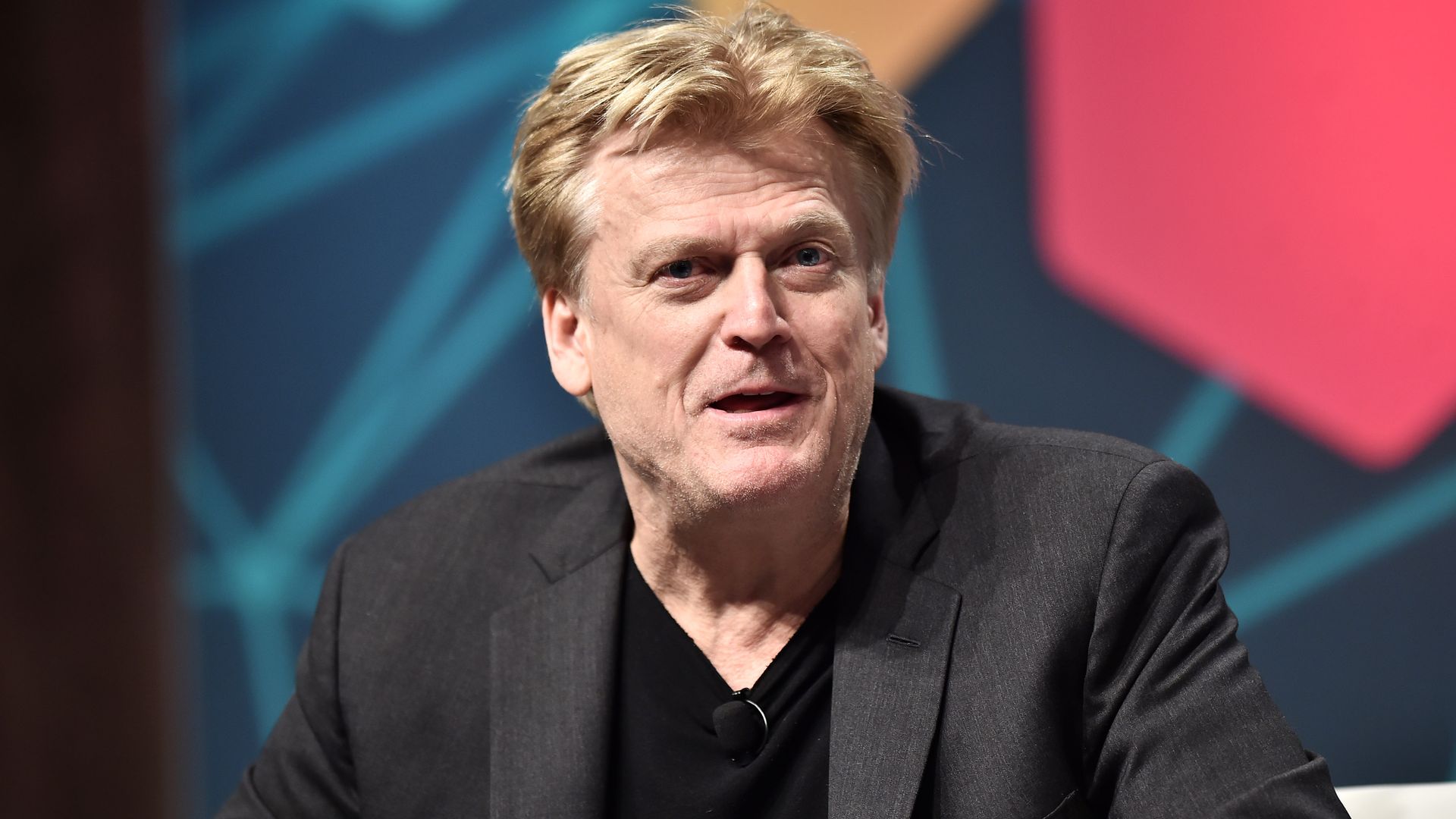 Patrick Byrne resigned as CEO of online retailer Overstock.com Thursday after the company publicly announced his relationship with admitted Russian agent Maria Butina, the New York Times reports.
The big picture: Writing in a letter to shareholders, Byrne said his disclosure "may affect and complicate all manner of business relationships." The relationship lasted from 2015 to 2018 and was mostly unknown until Overstock posted a news release last week. Byrne was involved in the federal inquiry into the 2016 presidential election that was handled separately from special counsel Robert Mueller's investigation into Russian interference. He said he had helped law enforcement agents with their "Clinton Investigation" and "Russia Investigation," per NYT.
"Thus, while I believe that I did what was necessary for the good of the country, for the good of the firm, I am in the sad position of having to sever ties with Overstock, both as C.E.O. and board member."
— Patrick Byrne wrote
Background: Butina was the first Russian national convicted for seeking to influence U.S. politics during the 2016 campaign. She was sentenced to 18 months in prison — with credit for 9 months already served — in April.
Butina pleaded guilty to a conspiracy charge, admitting she and her American boyfriend, Republican operative Paul Erickson, worked with a Russian government
official to "establish unofficial lines of communication with Americans having power and influence over U.S. politics."
What's next: Jonathan Johnson has been named interim CEO of Overstock.com.
Go deeper