EU drafts plans to take on American tech giants and slap tariffs on U.S. goods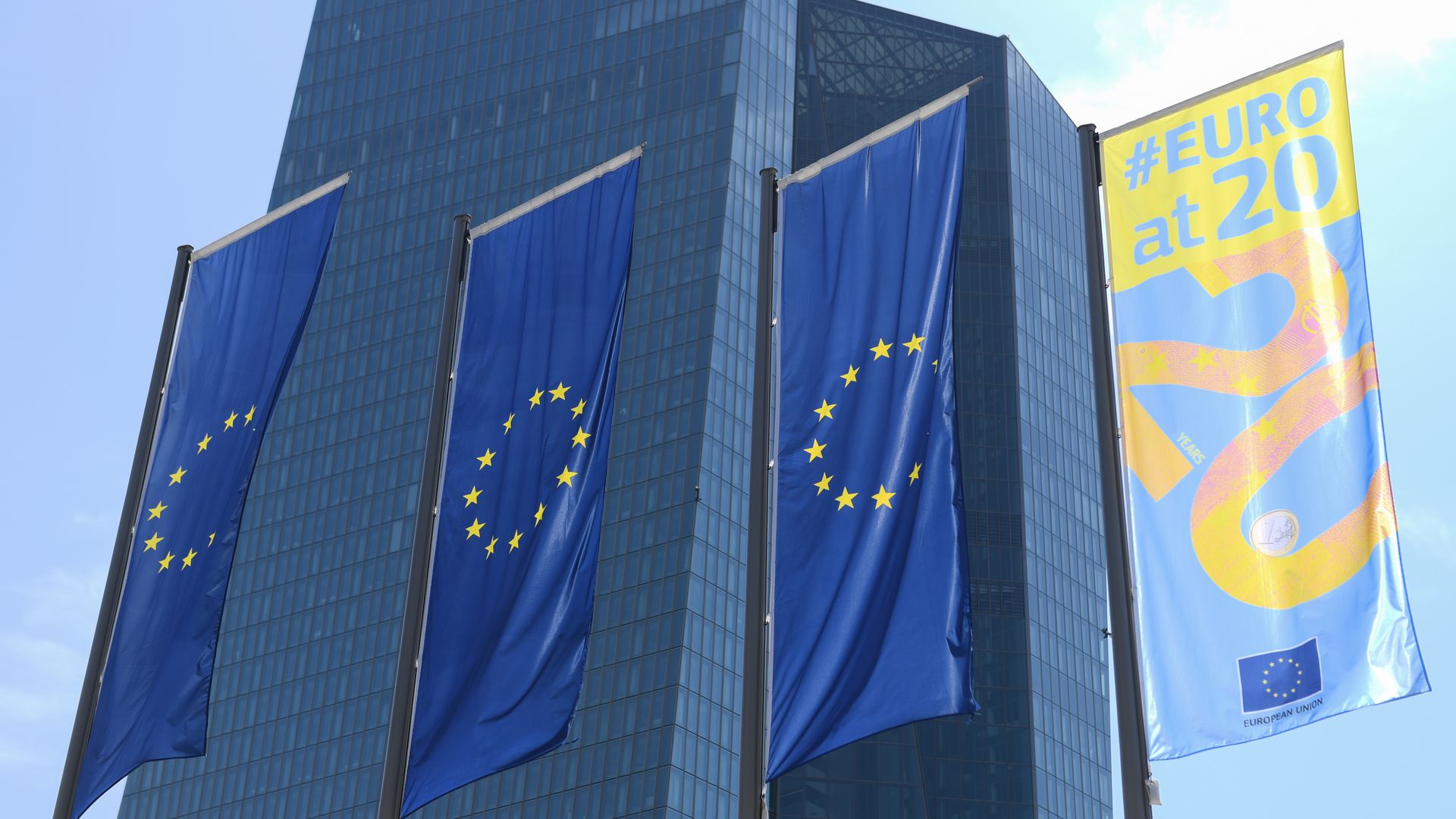 European Union officials have a drafted 2 separate plans to "slap unilateral tariffs" on U.S. goods, block Chinese companies from engaging financially with Europe, and fortify European tech companies in competition with U.S. and Chinese firms, Politico reports.
Why it matters, via Axios' Sara Fischer: Europe's aggressive regulatory policies have hindered its technology sector from being able to compete with American and Chinese companies on the world stage. With Brexit as a backdrop, European officials are under enormous pressure to resurrect the corporate sector.
The big picture: It's not clear if the measures will actually find support, per Politico, but the plans do suggest the EU is ready to make interventionist economic moves without the influence of the United Kingdom as it prepares for an October Brexit.
Details: Under the EU's plans, U.S. goods would be tariffed if the Trump administration successfully blocked judges from the World Trade Organization's primary trade arbitration court. The plans also call for increased regulations for social media and "new transparency rules governing online political advertising."
Go deeper: European officials draft radical plan to take on Trump and U.S. tech companies
Go deeper