Islamic State presence grows in Afghanistan as U.S. mulls withdrawal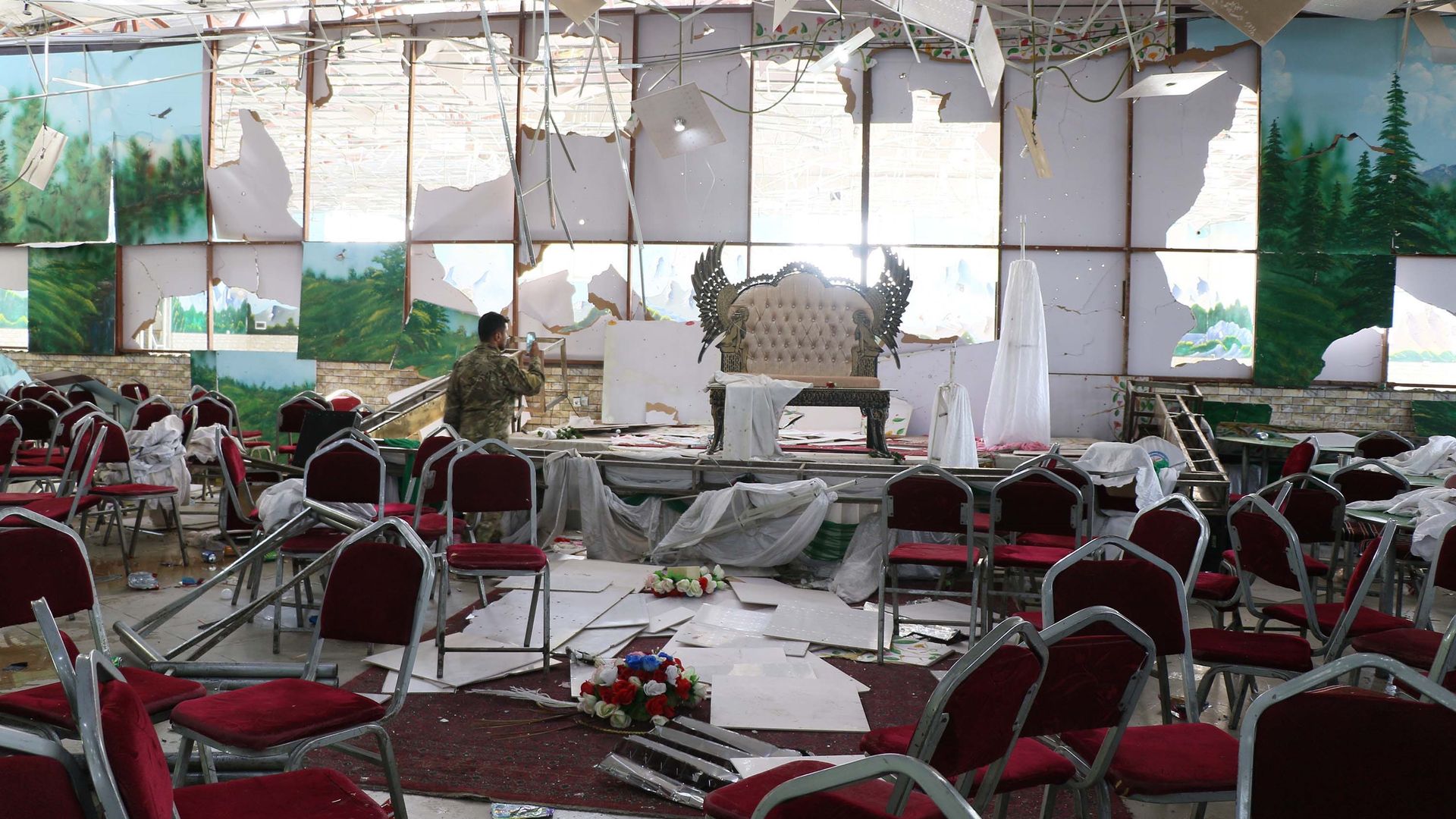 The official government line in Afghanistan is that the Islamic State has been defeated — but local leaders tell a different story, the Washington Post reports.
The state of play: Talks between the U.S. and the Taliban on removing U.S. troops from Afghanistan have been ongoing for months, while the Islamic State's growing threat has not been addressed.
"Islamic State forces continue to terrorize villagers in areas under their control, forcibly recruiting boys and banning girls from school," per the Post.
Leaders "fear that some Taliban fighters will join the more ruthless Islamic State forces if Taliban leaders make a deal with U.S. officials."
By the numbers: The group is estimated to number between 2,500 and 5,000 fighters in Afghanistan, according to estimates from the U.S. military and the UN.
But government officials stress its Afghan branch has been reduced to attacking "soft" targets — like the suicide bombing at a Kabul wedding party that killed 63 people and wounded 182 others last week — rather than claiming territory like it did in Iraq and Syria.
Go deeper: Tom Cotton says he shares Trump's Afghanistan frustration
Go deeper