Cardinal George Pell's appeal against sexual abuse convictions fails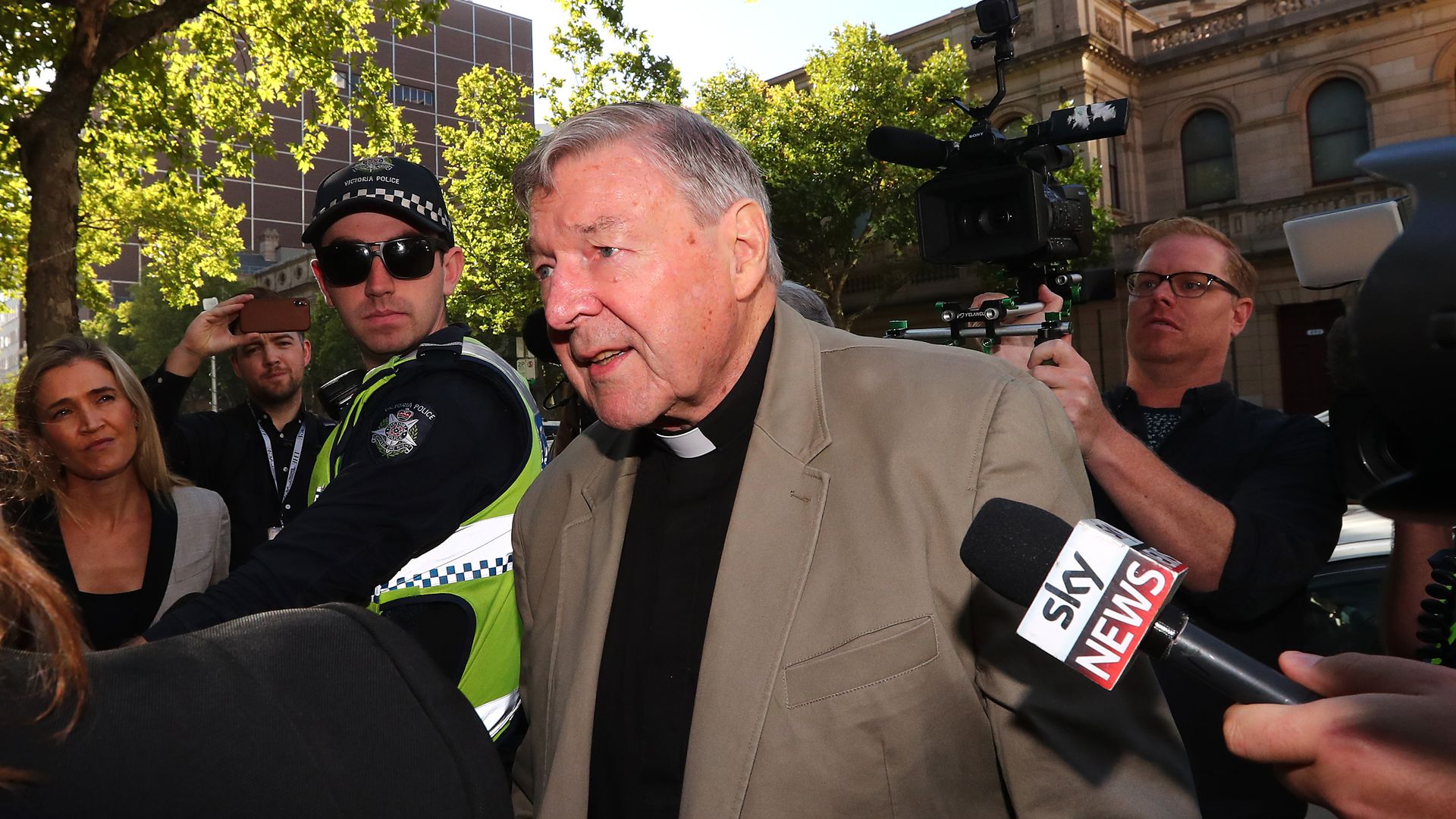 Cardinal George Pell, the former Vatican treasurer and most senior Catholic cleric to be convicted of child sexual abuse, lost his appeal against the charges in a 2-1 ruling in Australia Wednesday.
The big picture: Pell was sentenced in March in Victoria's County Court in Melbourne to 6 years in prison for sexually abusing 2 choirboys in the late 1990s. His spokeswoman said in a statement Pell was considering appealing to the highest court, per AP.
What they're saying: The Vatican said in a statement it acknowledged the court's decision. "[T]he Cardinal has always maintained his innocence," it said. It added it confirmed its commitment to pursue "members of the clergy who commit such abuse."
Go deeper: The stunning scale of the global Catholic sex abuse crisis
Go deeper