Bernie Sanders releases plan to overhaul labor laws to benefit unions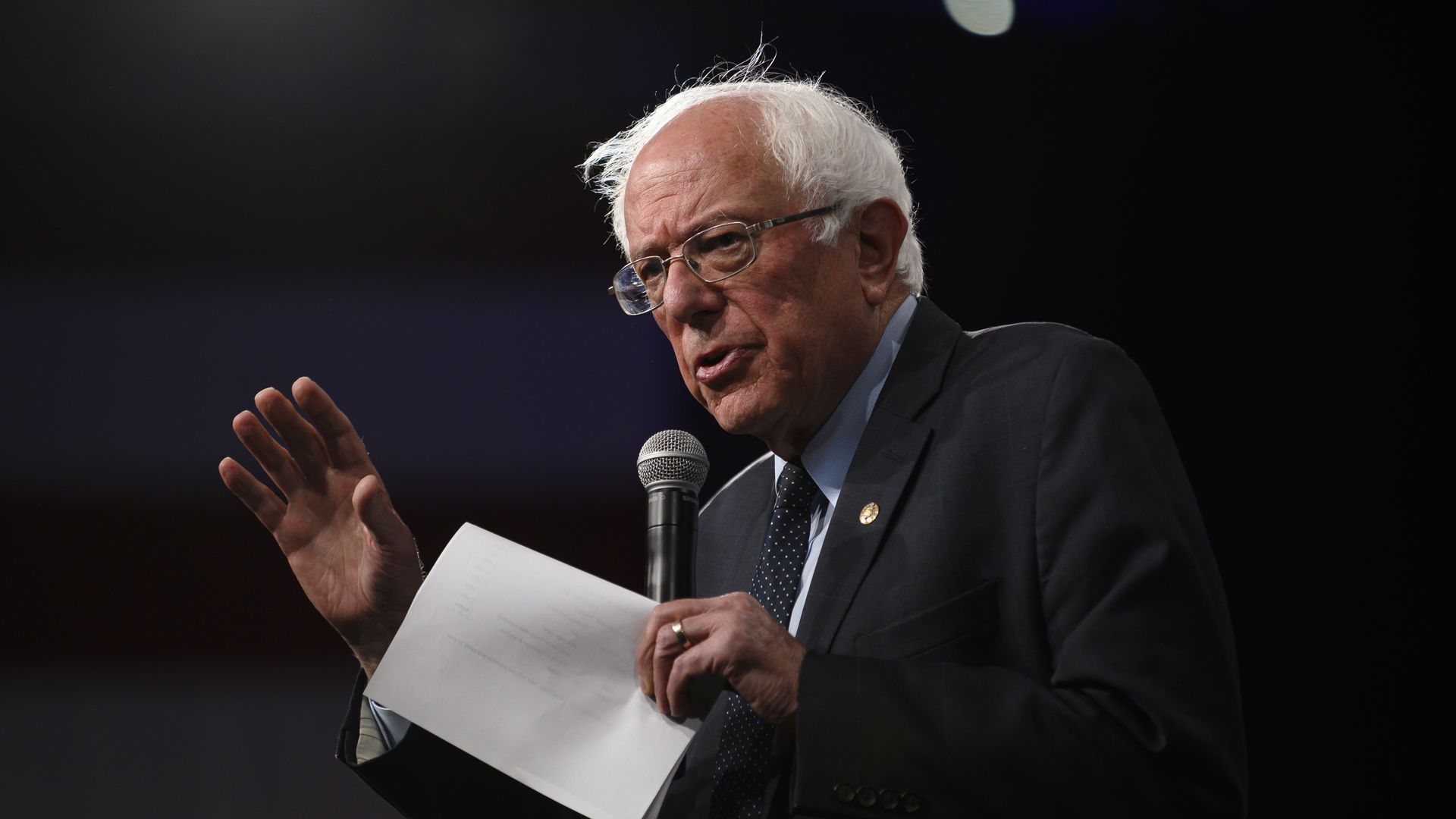 2020 Democratic contender Sen. Bernie Sanders released a new plan Wednesday that would overhaul labor laws in the U.S. to increase union membership and rights.
Why it matters: The Vermont senator is competing for union endorsements against a wide Democratic field. The plan's release is timed with the Iowa state convention for the American Federation of Labor and Congress of Industrial Organizations (AFL-CIO).
For unions, the plan would:
Allow employees to organize through a majority sign-up process.
Push for the repeal of the Taft-Hartley Act, which allowed 28 states to pass laws preventing employees from negotiating union security clauses into their contracts and financially weakened unions by not legally obligating employees to pay dues.
Ban employers from replacing striking workers.
For federal workers, the plan would:
Grant the right to strike.
Create federal protections against firing employees for any reason other than "just cause."
Force merging companies to honor existing union contracts.
Use health care savings from union negotiations to pay for Medicare for All.
For federal contractors, the plan would:
Grant federal contracts only to companies that protect unions, pay their workers a $15 minimum wage and don't outsource jobs overseas.
Go deeper: Unionized workers still make substantially more money
Go deeper