U.S. Steel plant in Michigan will temporarily lay off up to 200 employees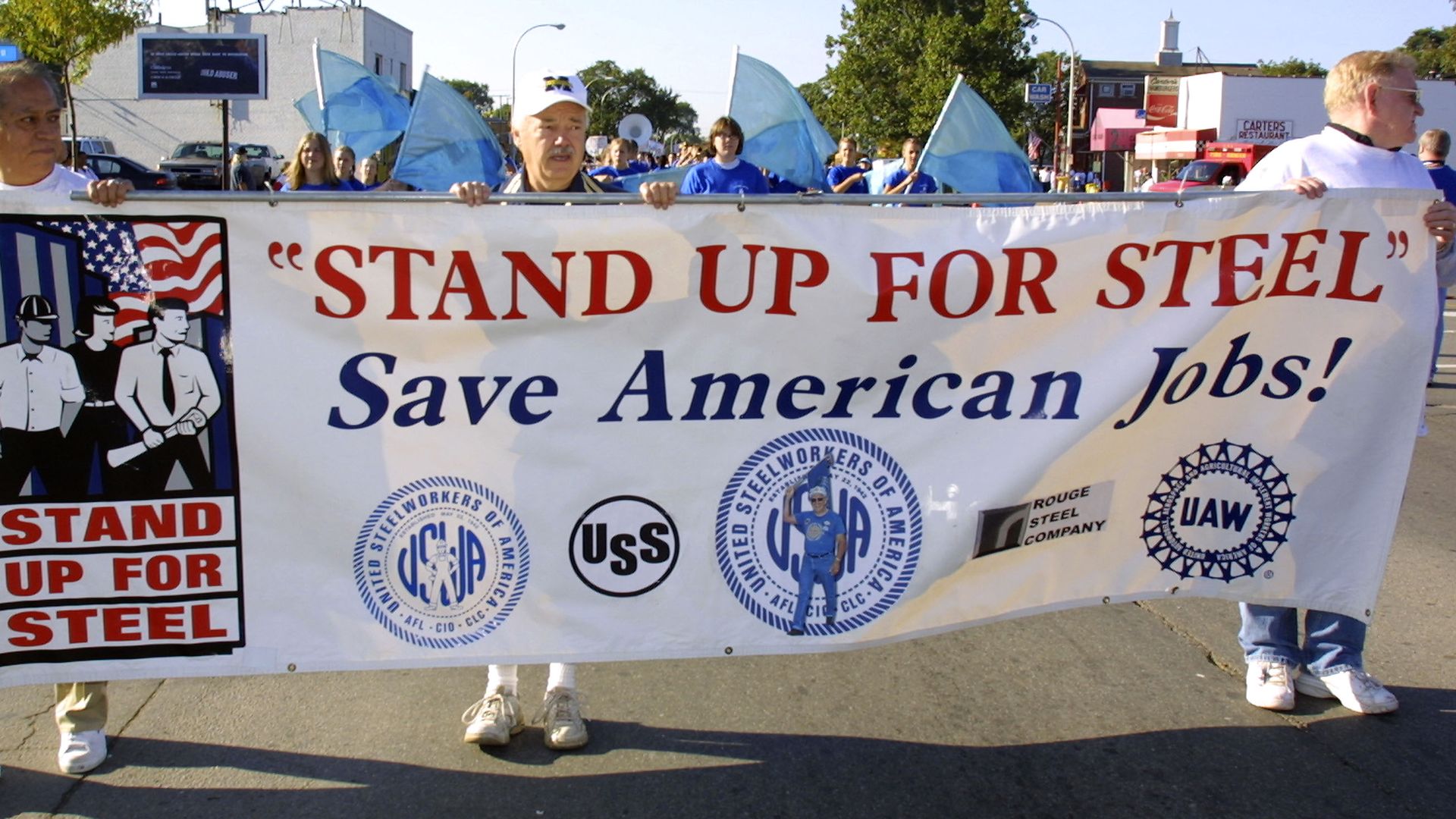 Pittsburgh-based United States Steel plans to halt production at a Michigan plant, resulting in a temporary layoff of up to 200 workers, CNBC reports.
Why it matters: President Trump has boasted that the U.S. steel industry has been "thriving" since he took office, following a 2016 campaign promise to revive American manufacturing. Overall, domestic steel prices have decreased along with demand, causing the company to readjust production in several cities.
Context: American steel prices initially increased as a result of the first round of Trump's tariffs on steel imports, but subsequently dropped due to weakening demand from the auto and farm machinery sectors, per CNBC.
U.S. Steel's stock price has plummeted 73% since March 2018, which is when Trump announced his decision to reign in foreign steel imports.
Job growth in the steel industry has largely been flat due to plants becoming more reliant on automation, the New York Times reports.
What to watch: The layoffs could last for up to six months. They will impact nearly every sector of the plant, from blast furnace to finishing operations, a company spokeswoman told Reuters.
Go deeper