Doctors bring in a bevy of lobbyists on surprise billing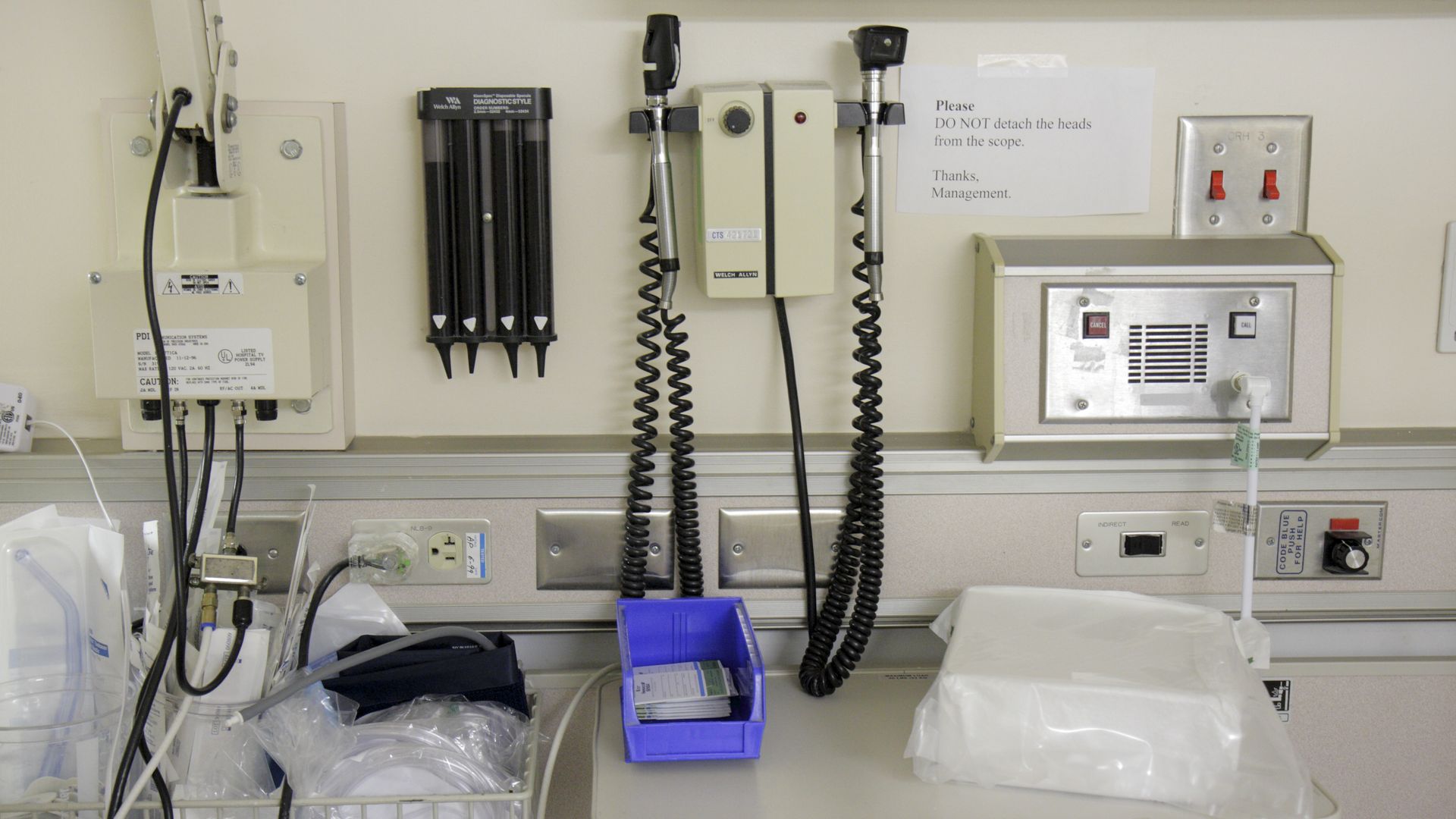 Physician outsourcing companies and private equity firms are enlisting new groups to lobby Congress as it considers how to protect patients from receiving large bills from out-of-network doctors who are at in-network facilities.
The big picture: Physician groups who most often mail out surprise medical bills are fighting proposals that take a bite out of their incomes, but ease patients' financial burdens.
Driving the news: An "informal coalition" called US Physician Partners just hired Akin Gump to lobby over surprise bills, the group's third lobbying hire of the year.
US Physician Partners is affiliated with 3 physician staffing companies: US Acute Care Solutions, US Anesthesia Partners and US Radiology Specialists. Many surprise bills come from emergency room doctors, anesthesiologists and radiologists.
These same organizations funded another group that aired ads with false statements about a congressional proposal to cap doctors' out-of-network charges, PolitiFact and Kaiser Health News reported.
Private equity firm Welsh, Carson, Anderson & Stowe has an ownership stake in all of those companies.
US Acute Care Solutions did not address the lobbying in a statement, but said it supports legislation that would "incentivize all providers and insurers to negotiate in good faith." None of the other companies or firms immediately responded to questions.
Private equity firms have gravitated toward specialties like emergency medicine and anesthesia because those niches hold enormous market power. Now they and their portfolio companies are ratcheting up their lobbying presence as Congress gets closer to hammering out a final bill.
TeamHealth, a physician outsourcing firm that was bought out by private equity giant Blackstone in a $6.1 billion deal in 2016, just hired its first new lobbyist in 3 years amid the surprise billing standoff.
Envision, which was taken private by KKR last year in a $10 billion deal and is considered a serial user of surprise billing, has spent almost $500,000 on federal lobbying since the start of 2018.
Go deeper